I love PW's White Chicken Enchiladas, so I was looking forward to trying her beef version.  Although not quite as good as my Aunt Nancy's famous Wet Burritos, they didn't disappoint.  Here's how they came together:
First, I made the sauce with a little oil, flour, canned enchilada sauce, chicken broth, salt, pepper, and cilantro.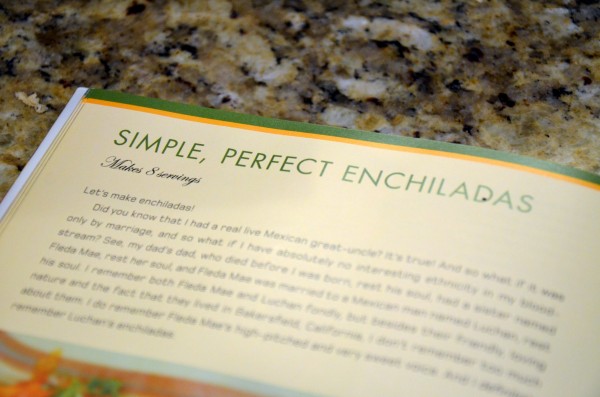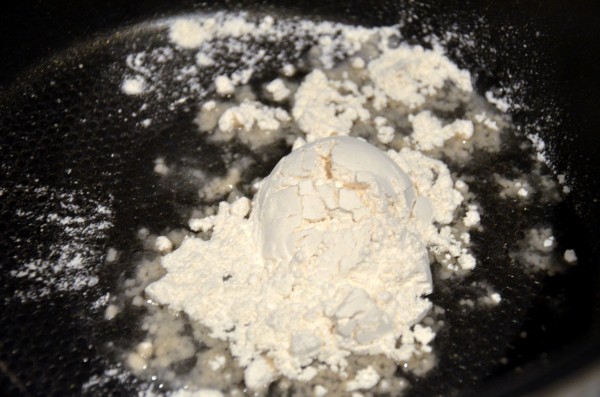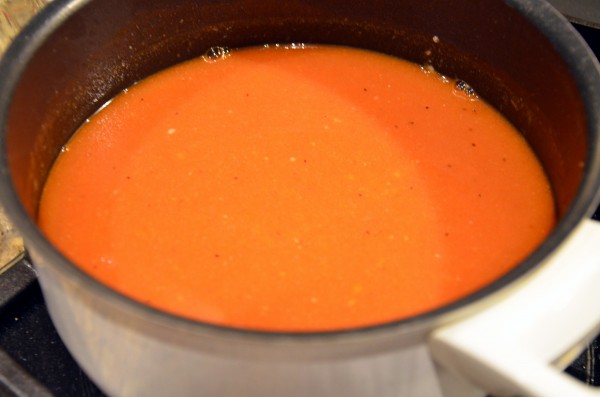 While that simmered, I browned some ground beef with chopped onion and then stirred in diced green chiles.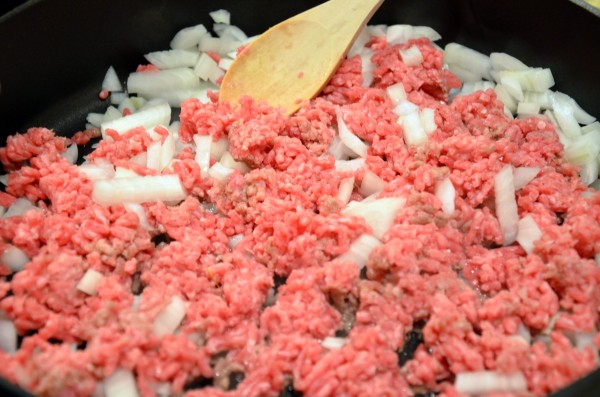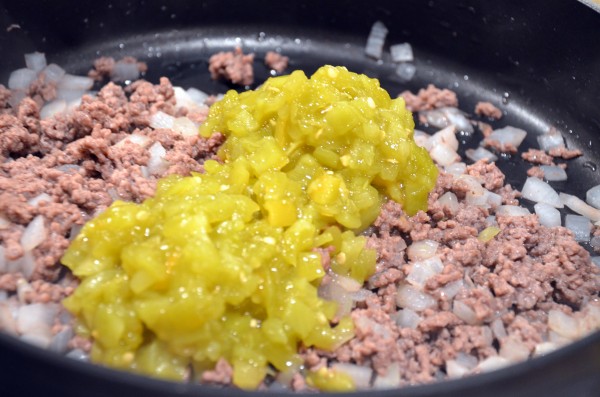 The recipe called for corn tortillas which were supposed to be lightly fried in oil.  But, I couldn't find a reasonably-sized package of corn tortillas on grocery day, and since I like flour tortillas better anyway, I just used those and skipped the frying step.
Assembly time!  I coated each tortilla in sauce, then layered in the meat mixture, cheese, black olives, and green onions.  The assembled enchiladas went into a baking dish, got covered with more sauce and cheese, and then baked until bubbly.  When they came out of the oven, a little fresh cilantro topped off the dish.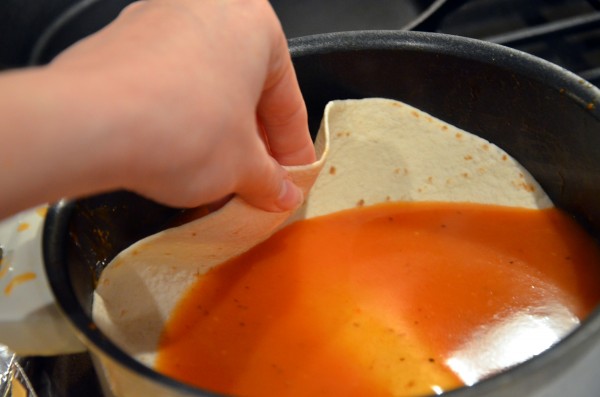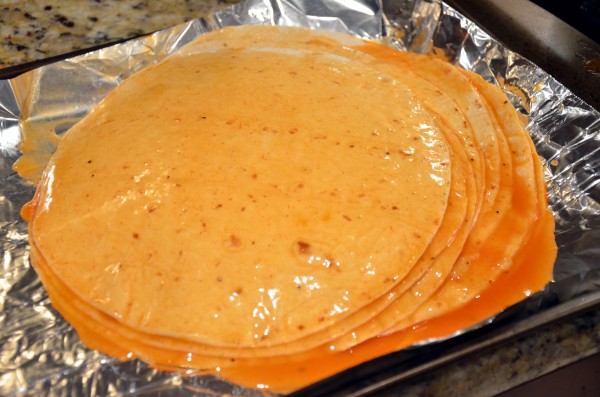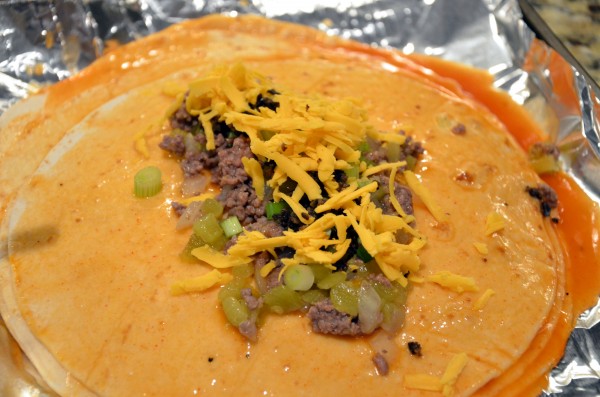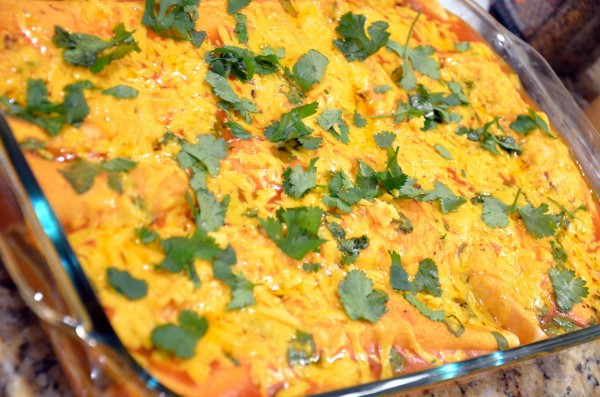 I really liked these and will make them again.  The recipe makes a fair amount so this would also be a good dish to share or to freeze half of for a quick weeknight meal on another day.  I'll probably stick with using the flour tortillas since we generally prefer them and skipping the frying step makes this recipe even easier.  Another recipe staple from Sweet as Pie!