Rounding out this month's Sweet as Pie menu was this delicious recipe for Chicken with Mustard Cream Sauce.  Easy enough for a weeknight and yummy enough for company!  Here's how it came together:
First, I sauteed chicken cutlets in a little oil until browned on both sides and cooked through.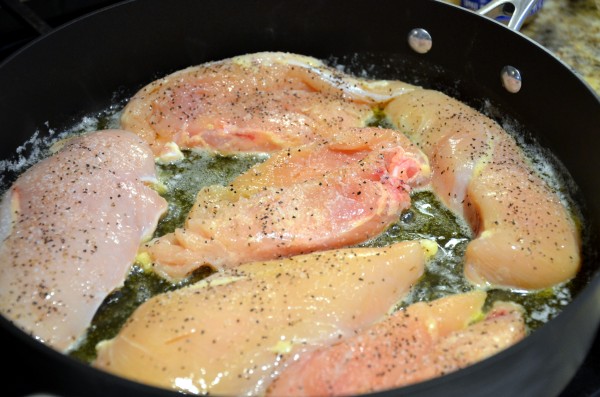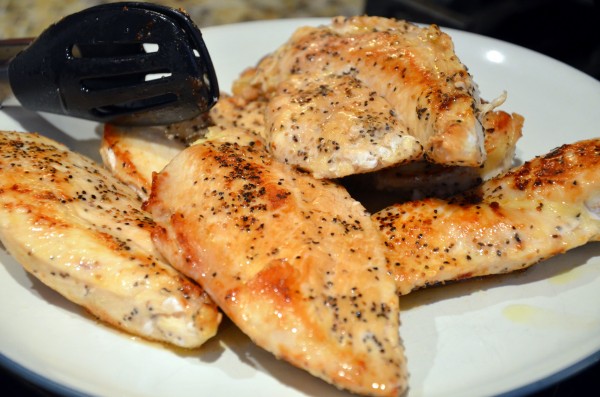 I moved the chicken to a plate and then sauteed some garlic before deglazing the pan with white wine.  Once the wine reduced, I stirred in two kinds of mustard – a dijon and a grainy, spicier mustard (which happens to be a great mustard my uncle gets for me from a German restaurant in Indianapolis).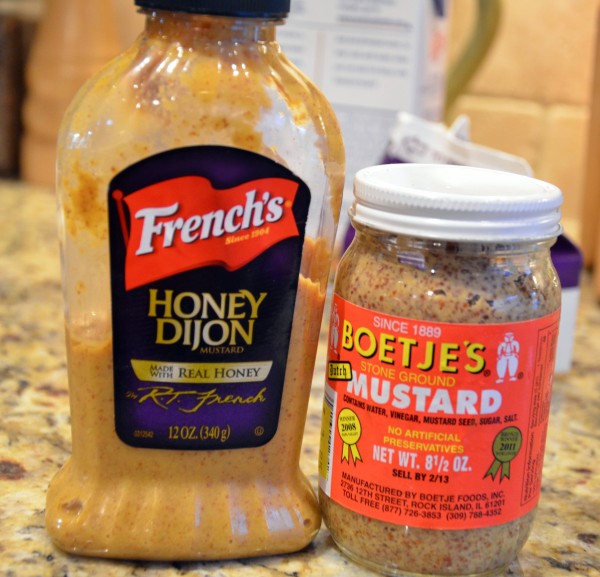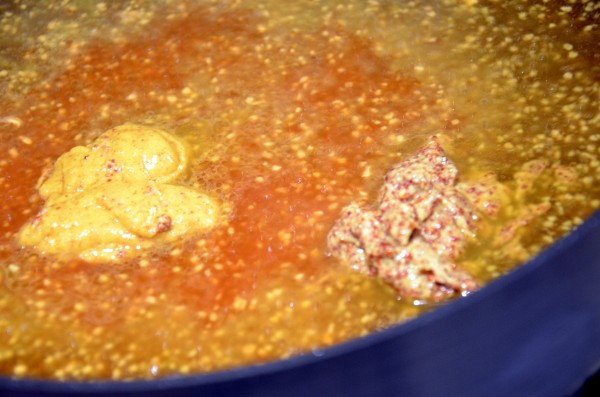 I stirred in the cream, then added chicken broth and seasonings.  The chicken went back in the pan for a good coating of sauce before serving.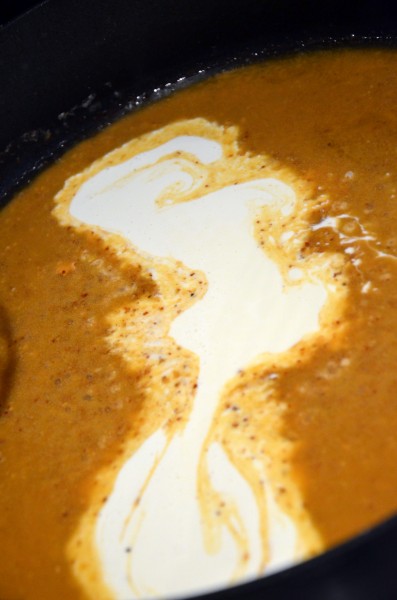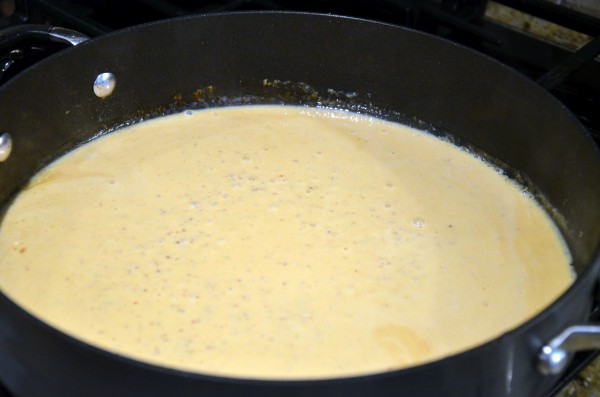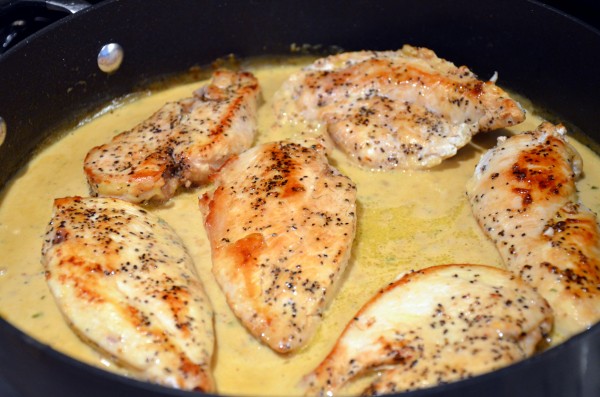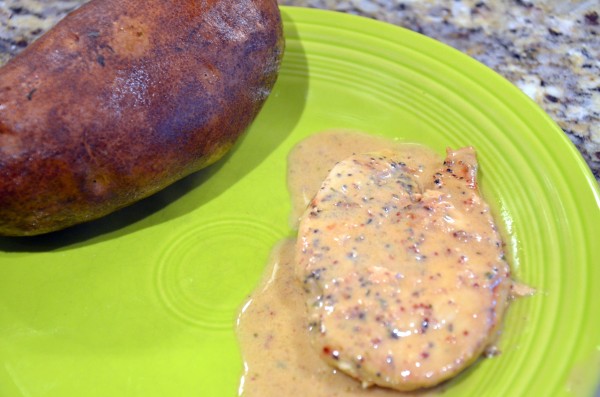 I did adjust the seasonings on this one.  I added a little bit of dried thyme, some extra salt, and a dash of lemon pepper.  Just taste it and add what you think would make it even better.
Phillip and I really liked this one.  The sauce was delicious on the chicken (and probably would go well with pork as well).  It was simple and quick to make, I could adjust the seasonings to our taste, and I had all of the ingredients on hand.  A weeknight winner!