Who doesn't like spinach artichoke dip?  I'm sure someone out there doesn't, but Phillip and I do, so we were curious to see how this party staple would translate to a pasta dish.  Here's how it came together:
First, I sauteed the garlic and spinach in butter until the spinach was wilted.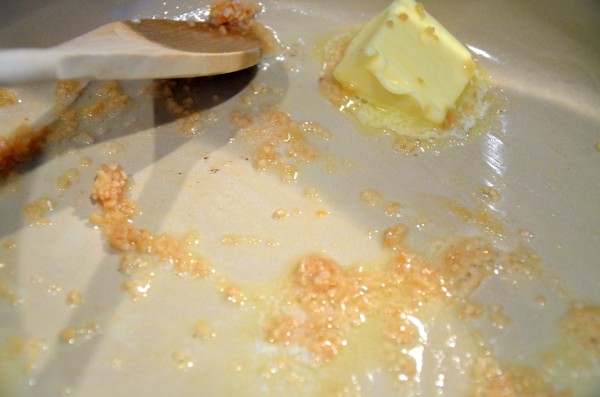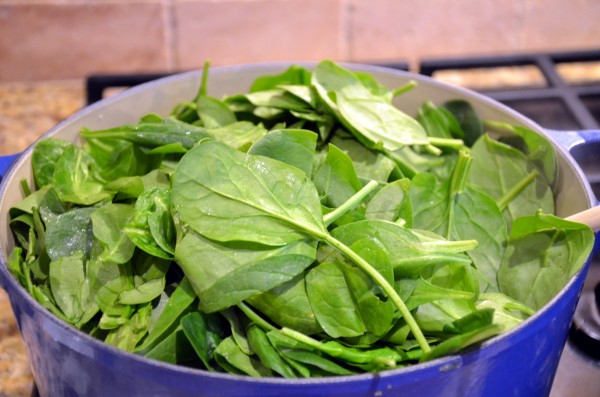 After setting the spinach mixture aside, I put a little color on the artichokes, then removed those from the heat as well.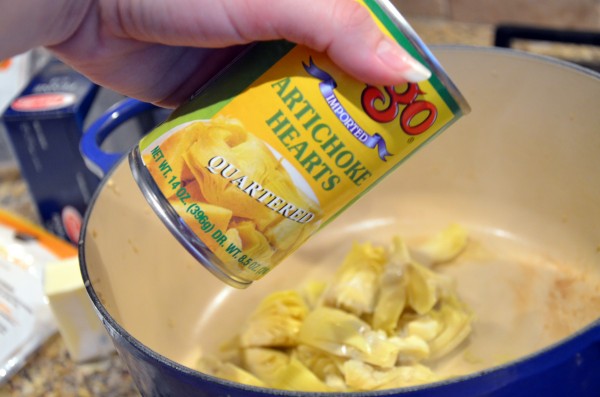 I used flour, butter, and milk to form the base for the cream sauce, then stirred in Parmesan, monterey jack, salt, pepper, and cayenne.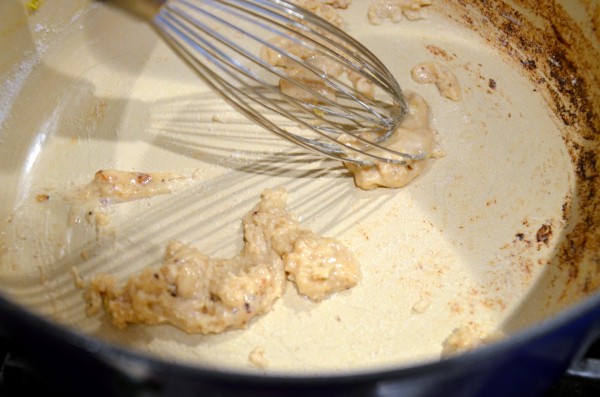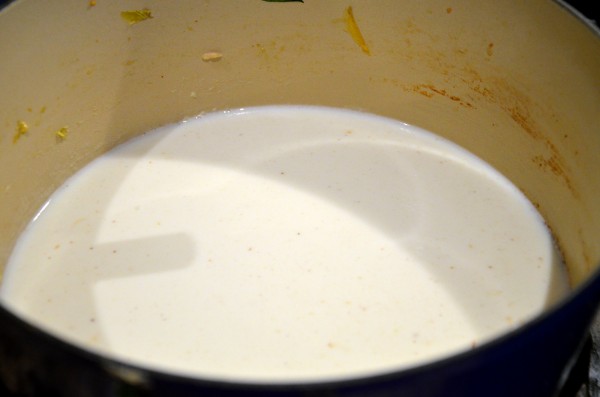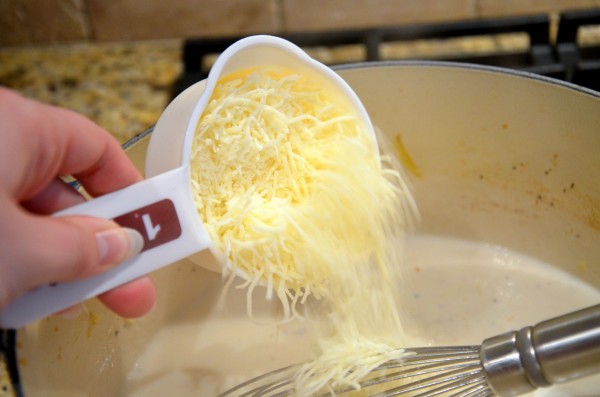 Finally, I stirred in penne pasta and the reserved spinach and artichokes.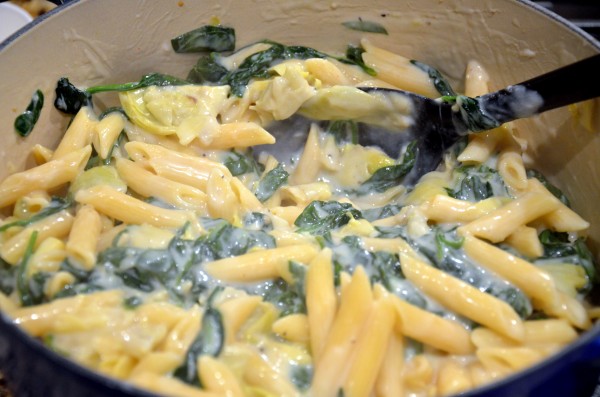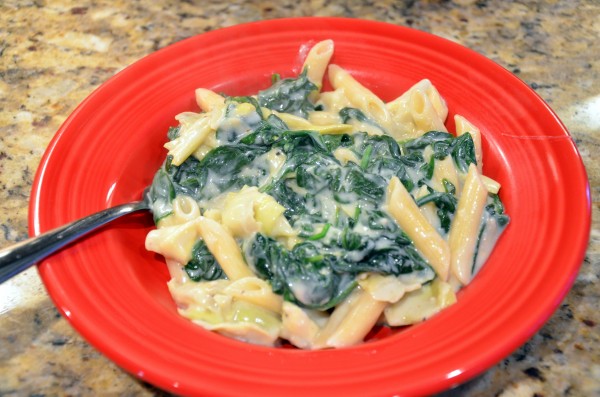 This was just kind of blah for us.  I tried adding some seasonings, but it just never really went anywhere.  I trudged through a couple of rounds of leftovers for the sake of not wasting food, but we still ended up tossing some of this.  I'm honestly not sure what else would have made it a better match for us – it was just a dud.