My friend Josh called me up in January and asked whether we'd like to meet up in Asheville sometime in February. I happened to be taking a week off in February, so I thought it sounded like a great idea. And, oh, by the way, could we work on finding a place to stay? And it has to have room for eight people.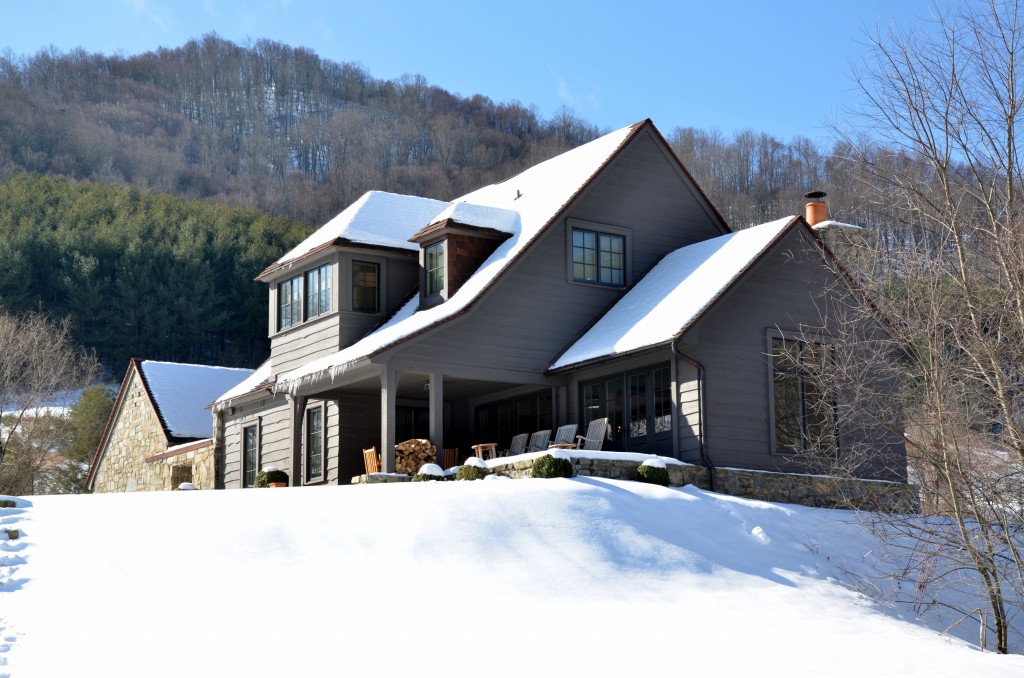 Jennifer and I managed to find this lovely house on the East Fork of the Pigeon River near Waynesville, NC. Two days before we were scheduled to arrive, the area received at least half a foot of snow. There was also an ice storm that affected most of the Low Country.
But we were in luck. It warmed up on the morning of departure and the roads were clear all the way to Waynesville.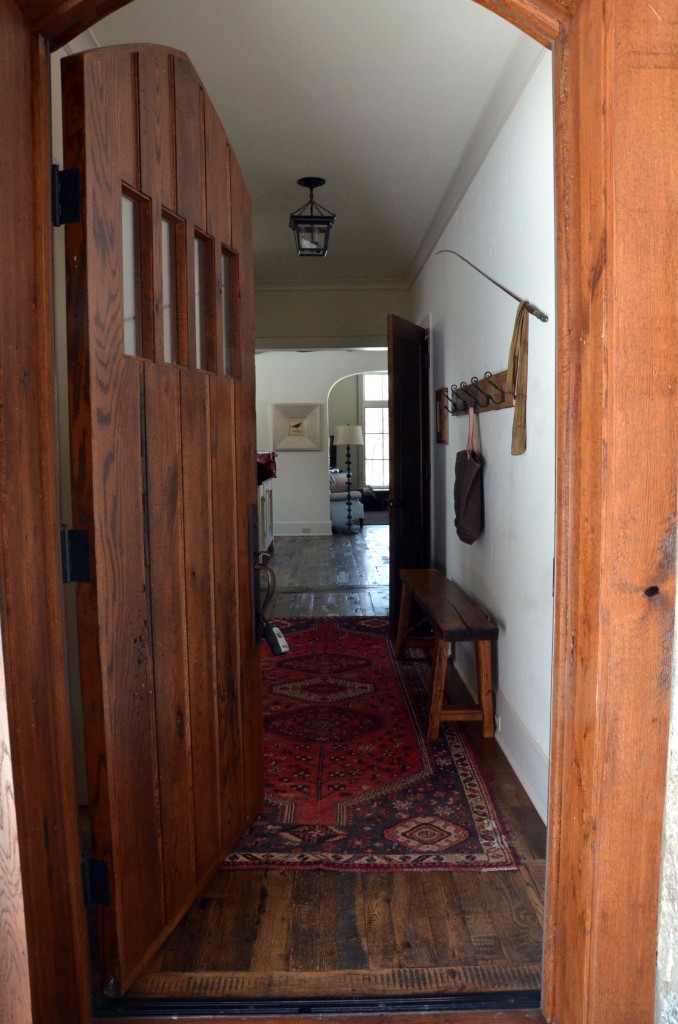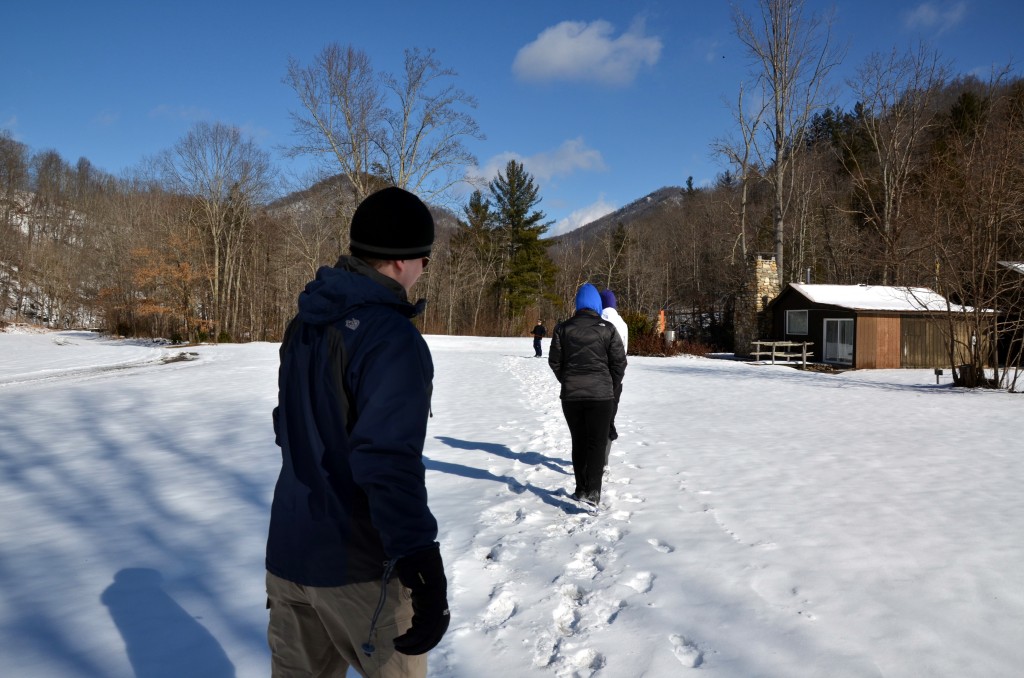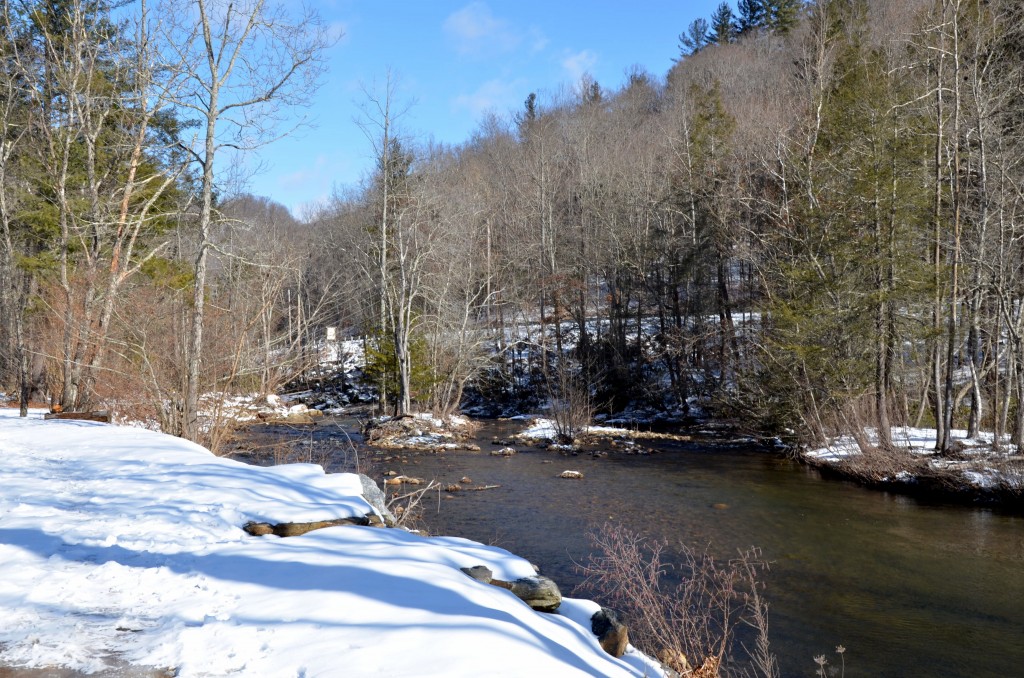 Jennifer and I had very good lunch at the Sweet Onion in Waynesville and then bought groceries for the weekend. Justin and Karen, friends of Josh from ENT residency in Kentucky, arrived next, followed soon by Josh and Kristen. Jennifer already had a batch of Spicy Whiskey BBQ Sliders ready.
The next morning, we explored the property, and Jennifer and I, at separate times no less, managed to step into a bog. Gabe and Maggie arrived that afternoon, and the snow-covered fire pit finally yielded to Gabe's effort to build a fire (by which point Jennifer had returned the camera to the house).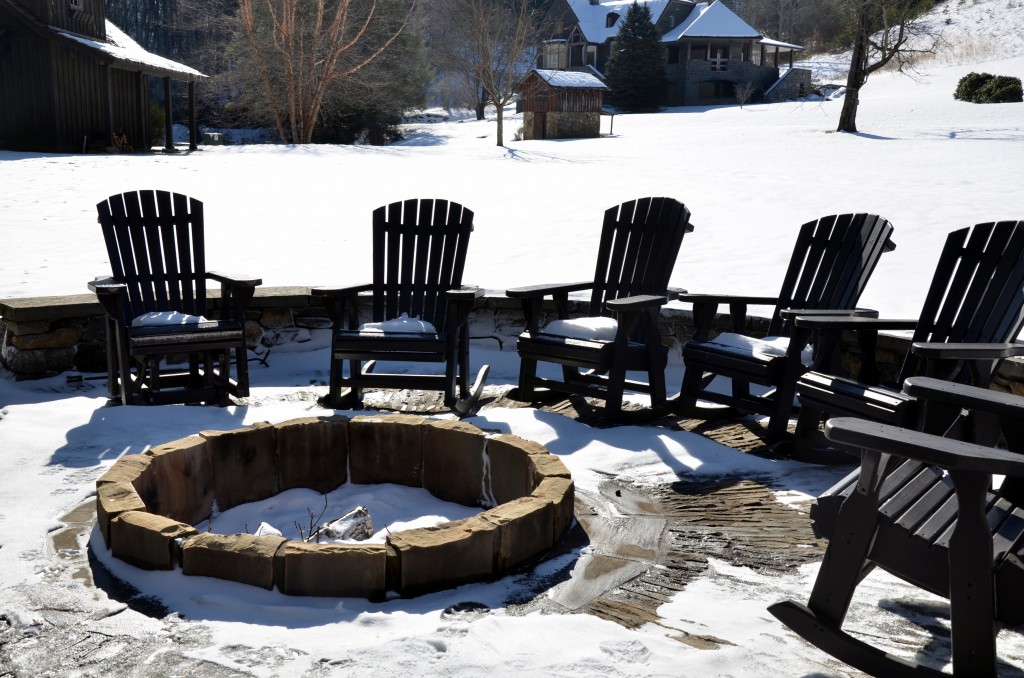 That evening, we all drove to Waynesville and stopped at the BearWaters brewery for some local beer (despite the recently discovered fact that 75% of the ladies present were expecting). Afterwards, we had a delicious dinner at the Chef's Table. It was great to see Josh, Kristen, Gabe, and Maggie again. Waynesville was a convenient central meeting place for everybody, and the recent snow was the icing on the cake. Hopefully, it won't be too long before we can all meet up again (perhaps in Charleston?).