The February Sweet as Pie menu featured this recipe for Chicken Poppy Seed Salad.  I did make a few minor changes to this one to better suit my chicken salad tastes, but overall thought it was a pretty good blend (and pretty to look at, too).  Here's how it came together:
I prefer shredded chicken over cubed in my chicken salad, so I first used my chopper to break up some boiled chicken breasts.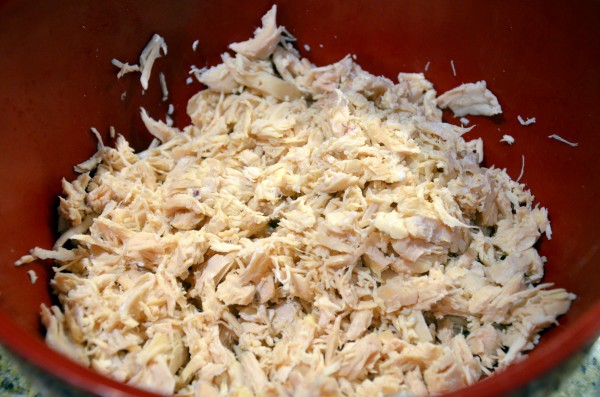 Next, I added in some diced celery (I used a little less than the recipe called for since I'm not a big celery fan), slivered almonds (I probably only used about 1/2 to 2/3 of what the recipe called for), salt, pepper, poppy seeds, and dill.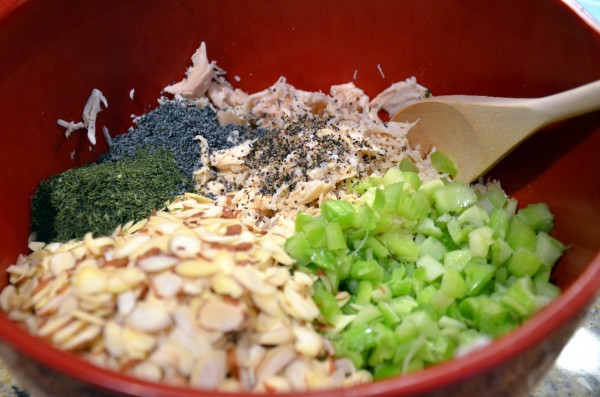 Then, I sliced some red seedless grapes and stirred those in along with some mayonnaise (again, 1/2 to 2/3 of what the recipe called for – I don't like my chicken salad to be overly mayonnaise-y).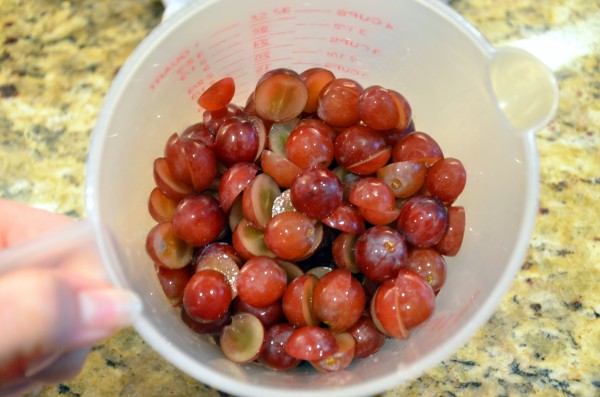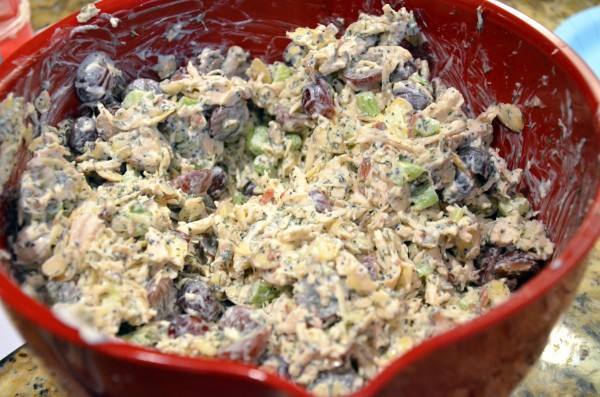 At this point I tasted the salad and added some additional salt, as well as a sprinkle of ranch seasoning to add even more dill flavor.  I let it chill for a few hours before tasting it again and then decided that it really needed a little brightening.  I happened to have a lime on hand, so I added the juice of the entire lime to the mix and that solved the problem.  Very tasty!
I really enjoyed the sweetness of the grapes in this, and my house guests that partook agreed.  Next time I'll probably reduce the amount of almonds even more, but will otherwise try to repeat what I did above.  It was easy to stir together and kept well all week.  I think this would make a crowd-friendly salad for any sort of gathering, or just for a week's worth of lunches (as long as you're not married to Phillip, who won't eat chicken salad).
Ed. – I never said I won't eat chicken salad.