The first recipe I made from the January Sweet as Pie list was this easy side from Trisha Yearwood.  We have asparagus fairly often since we both like it.  We usually stick to the steamed or broiled variety, so this baked version was a nice change of asparagus pace.  I really liked that it looked fancy even though it required minimal effort.  Here's how it came together:
After trimming the asparagus, I divided it into bundles and wrapped bacon around each.  I used a full strip of bacon for each since the bacon I had on hand was fairly thin.  I also skipped the "secure the bacon with a toothpick" step since there was really just no need.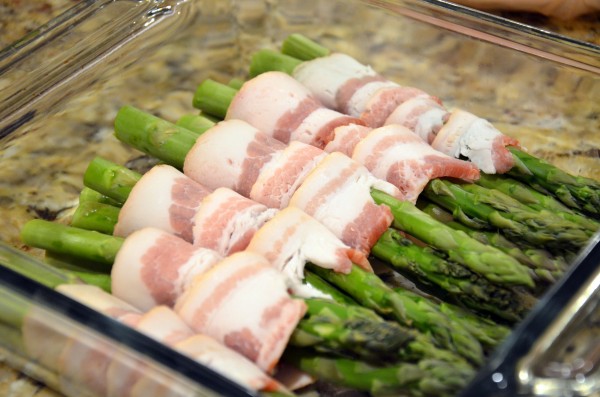 Next, I combined brown sugar, butter, soy sauce, garlic sauce, and pepper together in a saucepan.  Once that mixture came to a boil, I poured it over the asparagus and put the dish into the oven for about 20 minutes until the bacon was cooked through.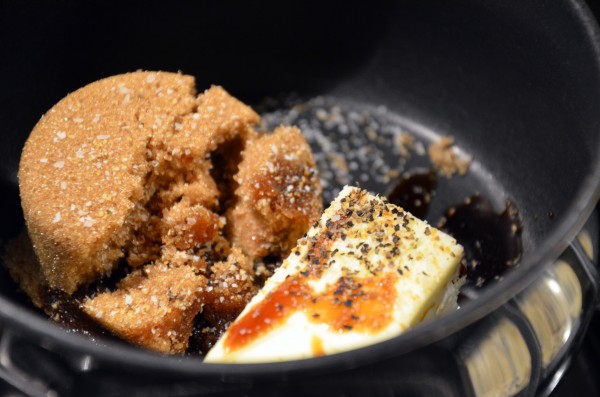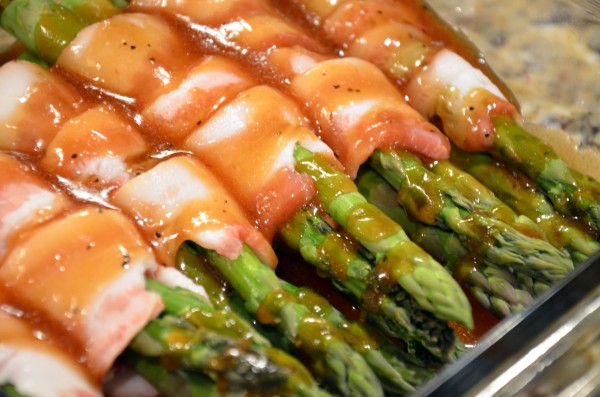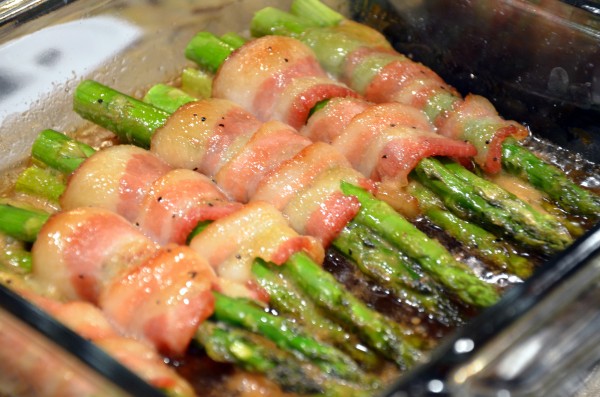 We both liked this one and I'm likely to make it again, especially if we're having company over.  Who doesn't like little bacon-wrapped bundles of anything?  And the glaze was delicious, too.  This one was a great start to the new cooking club year!