The December Sweet as Pie menu was filled with sweet treats, perfect for all of the holiday parties throughout the month.  I made these Insanely Delicious Turtle Cookies for a cookie swap with my Junior League group and am happy to say that they were a BIG hit.  I'll have to remember these for next year's events as well.  Here's how they came together:
First, I beat butter and sugar together before adding in an egg yolk, milk, and vanilla.  Flour, cocoa, and salt completed the cookie dough.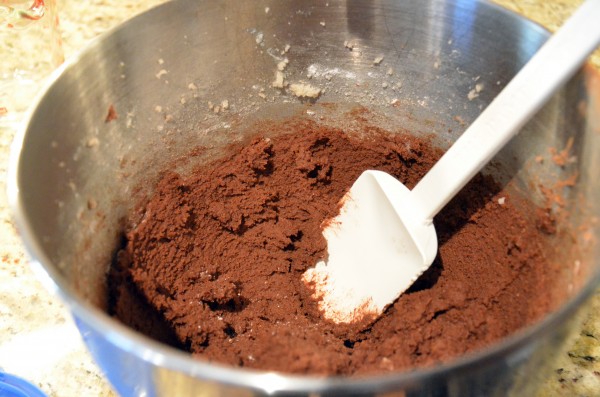 After chilling, I rolled the dough into small balls, dipped each in egg whites, and then rolled them in chopped pecans.  I used a half teaspoon (sprayed with cooking spray for easy release) to make an indentation in each cookie before baking.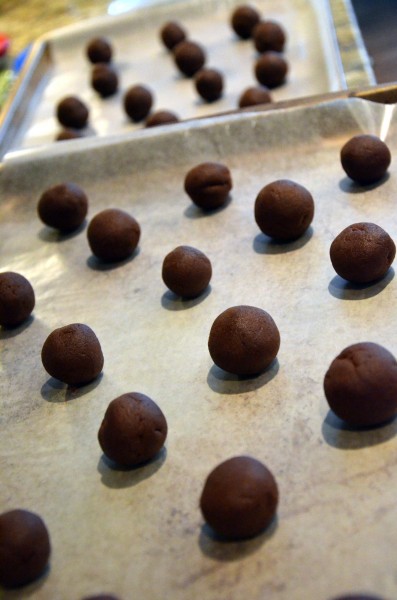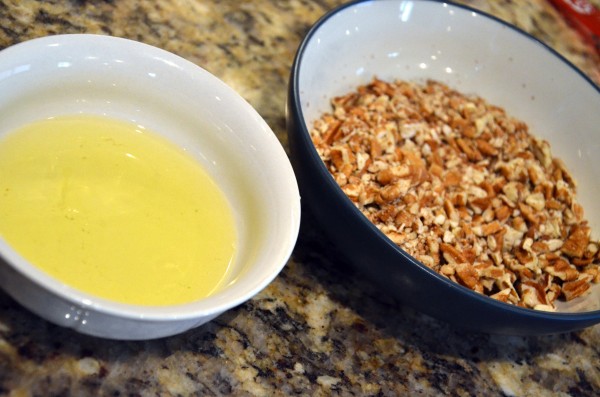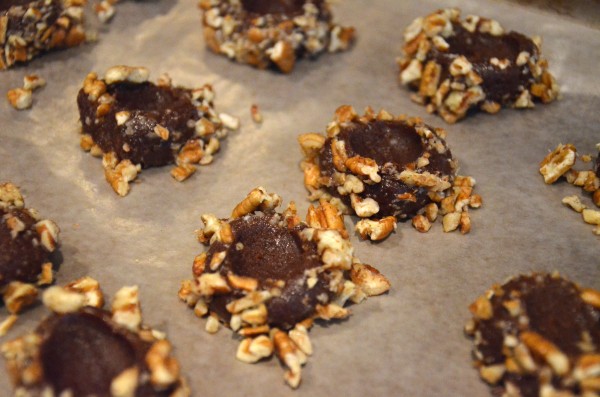 While the cookies baked, I made the caramel filling using caramels and cream.  Once the cookies came out of the oven, I deepened the indentations and filled the cookies with the caramel sauce.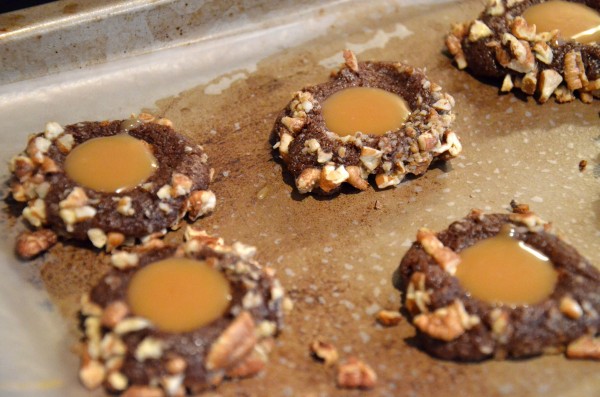 Again, these were winners.  Phillip loved them, the Junior League girls loved them, and the Junior League husbands loved them.  Not only were they tasty, but they were also really cute and looked great arranged on a serving tray.  A great holiday treat!