Drumroll….ta-da!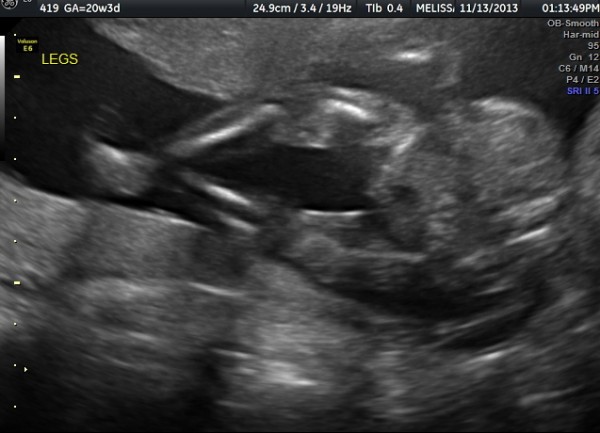 Yeah, we couldn't really tell from that either.  But…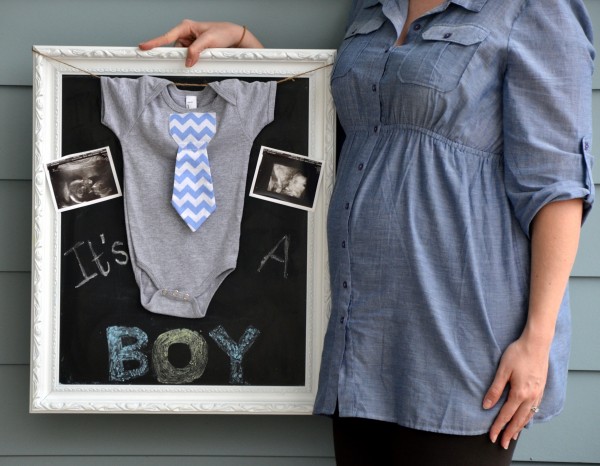 Here are some more shots from the ultrasound – he was moving around quite a bit so our technician had to kind of chase him!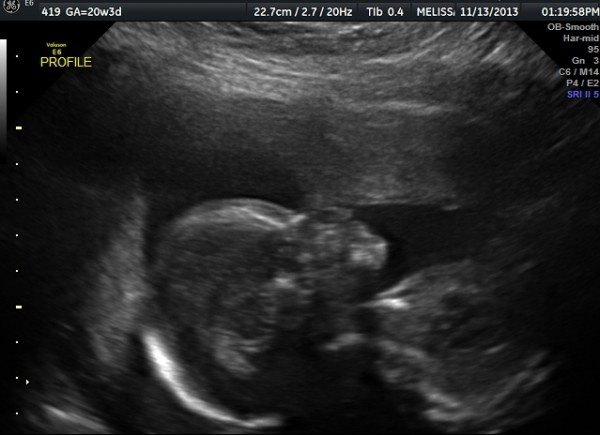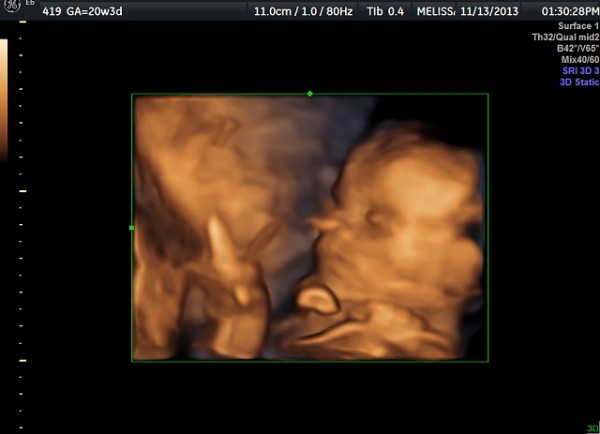 Everything looked great at our 20-week appointment.  Right on track!
We don't have a name picked out yet but have been tossing around a few ideas.  Of course, we had a girl name picked out (Mary Blair, after my grandmother – and by the way, I'm officially calling dibs on that one, cousins!), but haven't been able to decide on a boy name.  Feel free to leave a comment below if you have the perfect suggestion for a name for Baby Boy Dean!