Phillip spent the first few days of February hitting the slopes on his program's annual ski trip, leaving me behind to do all kinds of fun stuff like dusting and laundry and working.  And while I did do a fair amount of dusting and laundry and working while he was gone, I also squeezed in some Jennifer-friendly activities.  I enjoyed some super-cute cloth napkins handmade as a gift for us by a sweet friend.
I did some shopping and errand-running on Saturday and got started on a fun new front door project:
Phillip is no wreath-maker, so this was just the sort of crafty thing to do while he was away.  I was pretty pleased with how it turned out.
On Saturday night, a group of the Cards girls met for manicures and pedicures before heading over to O-Ku for dinner and then to Stars for dessert.  When the guys are away, right?
It was a really fun evening out and we enjoyed speculating as to what our husbands might be doing (or enduring) on their trip.
On Sunday, I worked on putting together some components for our mantel.  It's starting to come together, but there are still a few things I want to add – just have to wait on the right things.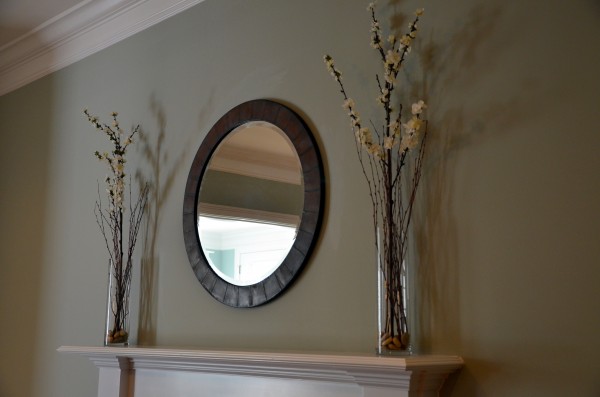 I spent the rest of the afternoon watching Pride and Prejudice (the BBC and best version).  That Mr. Darcy gets me every time.
On Monday I had to work of course, but I did throw on some Burgundy Mushrooms (and cooked them the entire 9 hours this time).  AMAZING.
I also perused my newest cookbook, Julia Child's classic Mastering the Art of French Cooking.  I'm going to try to tackle some of these recipes this year – it's just hard to know where to start.  There are so many options!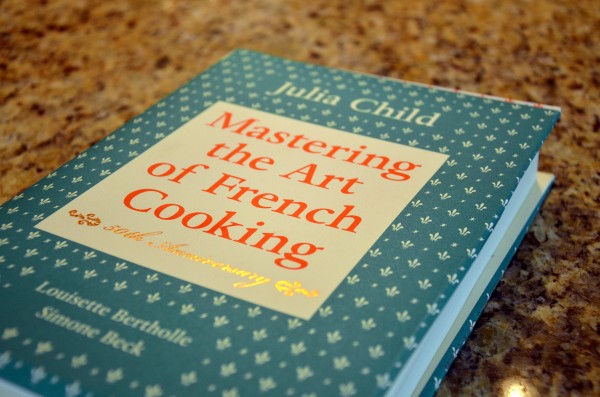 Throw in a couple of Junior League meetings and that was the extent of my Phillip-free days.  I was glad he got a few days off from work and enjoyed skiing, but I was so glad when he came home.  Maybe we can petition the program to let the spouses tag along next year…