Our first adventure from this month's Sweet as Pie menu was Chicken Lettuce Wraps Y'all from Southern Plate.  These were very easy to put together and were quick enough for a weeknight meal.  Here's how they came together:
First, I sauteed some chicken breasts which I'd cut into about 1-inch pieces.  I set those aside and sauteed chopped mushrooms and sliced green onions for just a few minutes.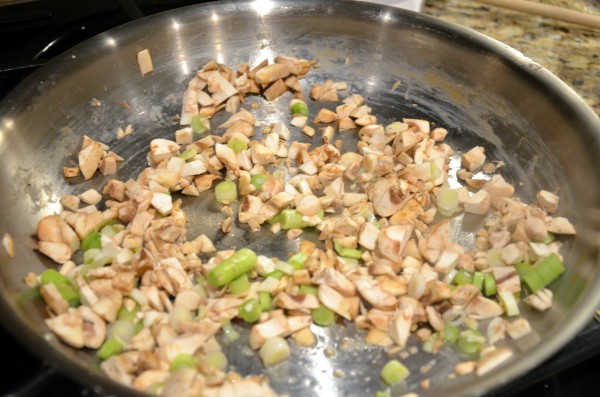 Then I added the chicken back into the pan and mixed in a combination of brown sugar and soy sauce until it was all heated through.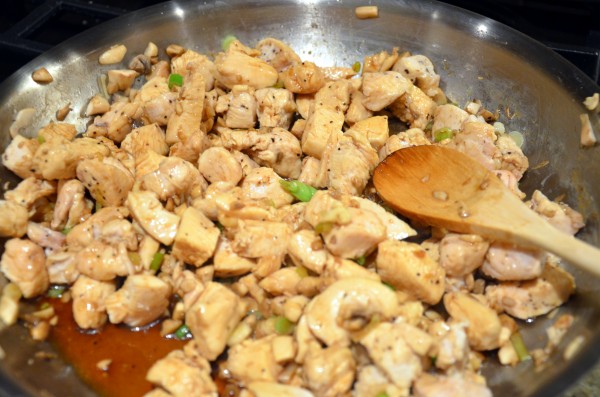 While the chicken mixture was heating, I puffed the rice sticks in hot oil.  Funny enough, I'd seen a chef do this on Chopped just this week.  It was pretty cool, just like the recipe promised.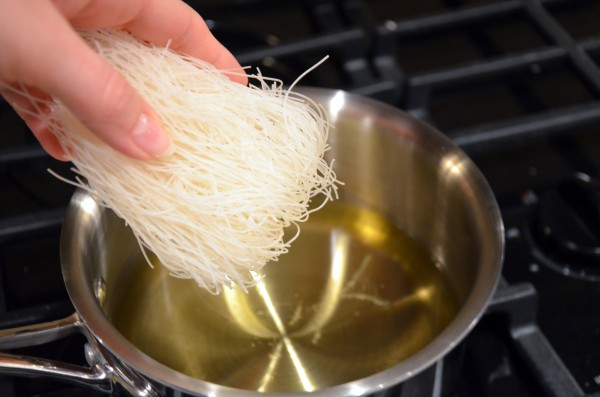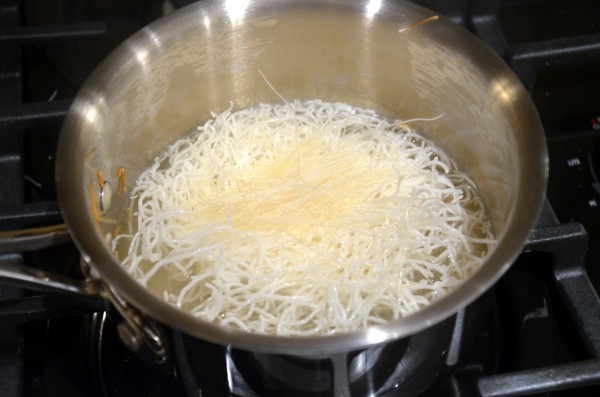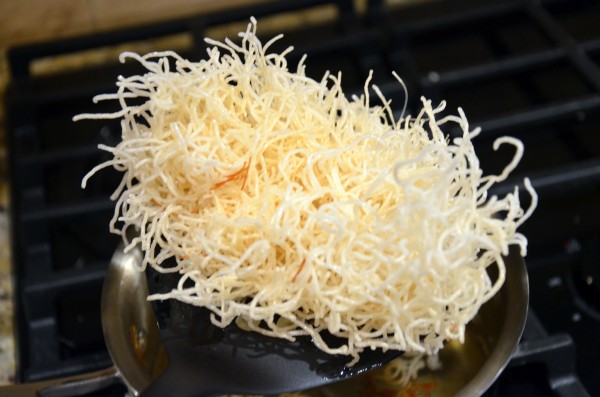 I spooned some of the mixture into lettuce cups and topped with the rice sticks.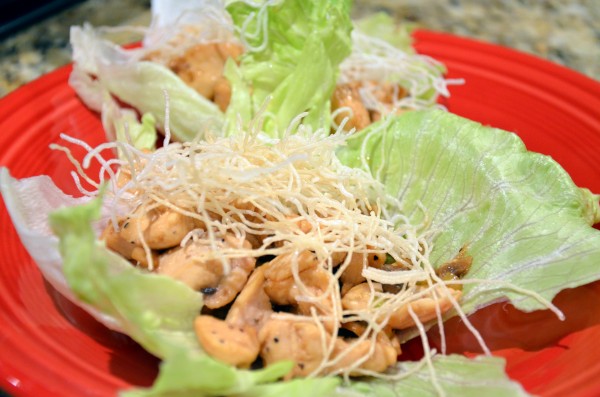 As easy as these were, we just didn't love them.  They were a little bland and didn't really make an impression.  Phillip was a little skeptical about using lettuce leaves as a vessel, but would have been okay with them had the filling packed more of a punch.  They could probably be improved with a thicker sauce, something to add a little heat, and maybe a crunchier vegetable addition (in all fairness, I left out the water chestnuts the recipe called for since I don't like them, so that might have made a difference).  I wouldn't be opposed to trying a fancier restaurant version, but I probably won't attempt to make these again myself.  I did end up with some nice leftovers though that I'm planning to throw into some fried rice.