The final recipe on this month's menu was Easy Pasta Carbonara, a Pampered Chef recipe chosen by my cousin Katie.  This was another easy fix that would be good for any weeknight meal.  Here's how it came together:
First, I cooked some diced bacon.  I was supposed to use turkey bacon, but I already had regular bacon so I used that instead.  Then, instead of leaving the bacon in the skillet to cook with the rest of the dish, I removed it to a plate to add in later.  I really wanted a little crisp element.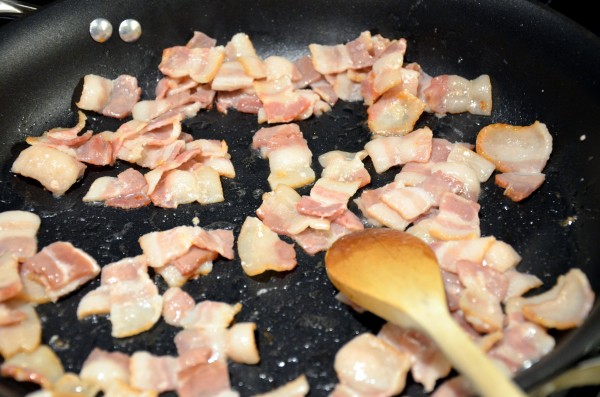 I sauteed an onion, four cloves of garlic, and some crushed red pepper before adding in bowtie pasta, chicken stock, and a can of evaporated milk.  Gotta love the one pot meals.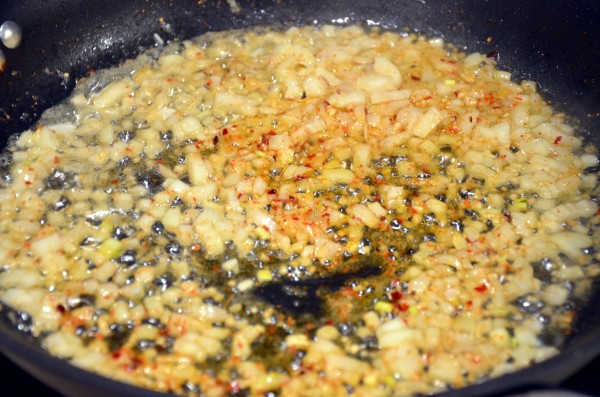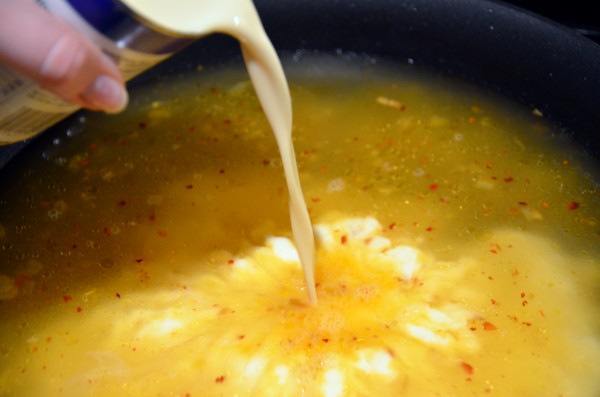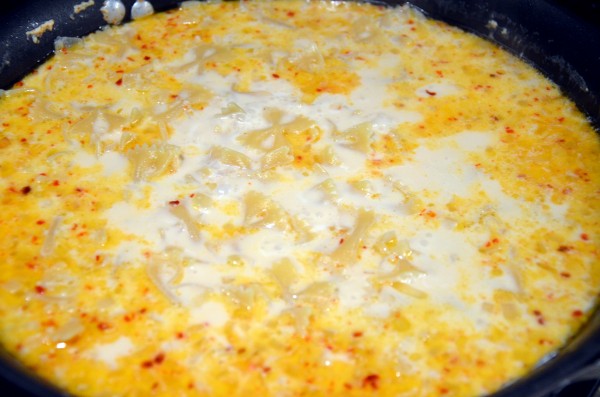 This simmered, covered, until the pasta was done and then I stirred in some cream cheese, parmesan cheese, and peas (gasp!).  Finally, I sprinkled the bacon on top.  Done!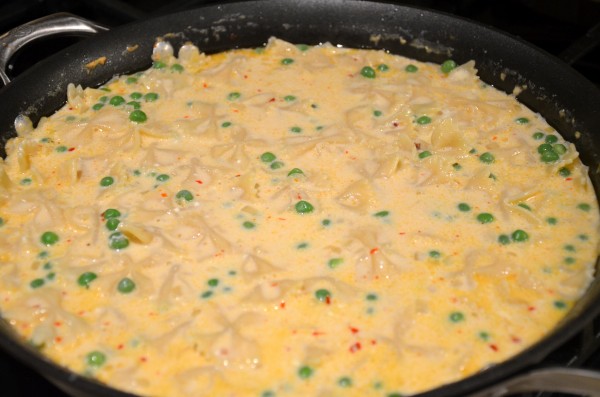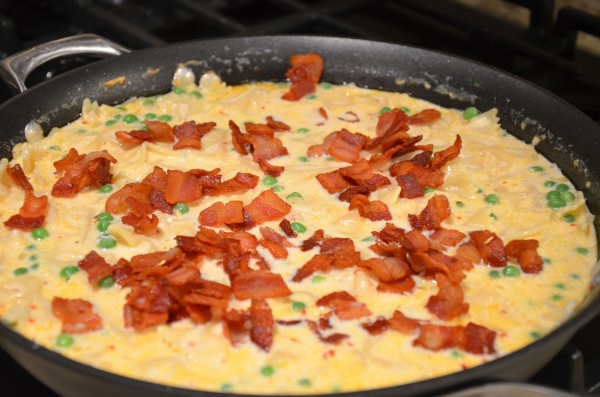 This was a solid recipe – we weren't blown away but it was still pretty good.  And I think it was actually better as leftovers.  I wouldn't be opposed to making this again, but with so many recipes in line to be tried, I doubt we'll make it back to this one.