My friend Amber and I hosted this month's Cardiology Girls Night Out.  I love this group.  It's all of the spouses/significant others of the male cardiology fellows and all of the female cardiology fellows.  We get together once a month for dinner or another activity and always have a lot of fun.
Amber and I settled on a wine, cheese, and chocolate casual get-together for our turn.  We had it at our house and I was really excited to finally break out some of the serving pieces we received as wedding gifts.  We fired up the chocolate fountain and enjoyed a selection of cheeses, fruits, and fun chocolate dippers (like marshmallows and graham crackers and Nutter Butters).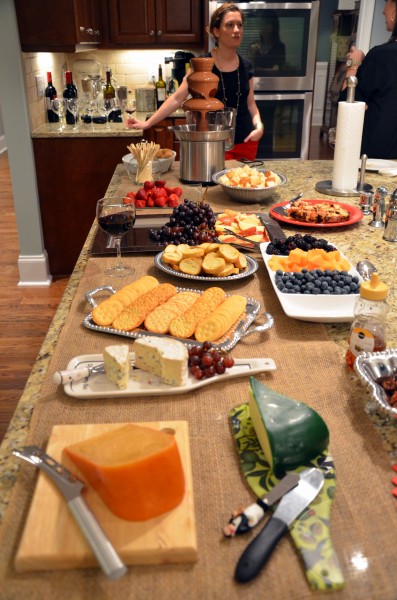 I also used this opportunity to try out the next recipe on this month's Sweet as Pie list, Delicious Healthy Pizza, a Pinterest find chosen by Kristin.  As with all vegetarian recipes, I was a little skeptical, but I liked all of the ingredients so I was willing to give it a try.  I'm happy to say it was a hit!  And definitely easy enough to whip up on party day.  Here's how it came together:
First I diced an onion, some garlic, and some tomatoes, and then sliced some green onion (I skipped the leek and used green onions instead).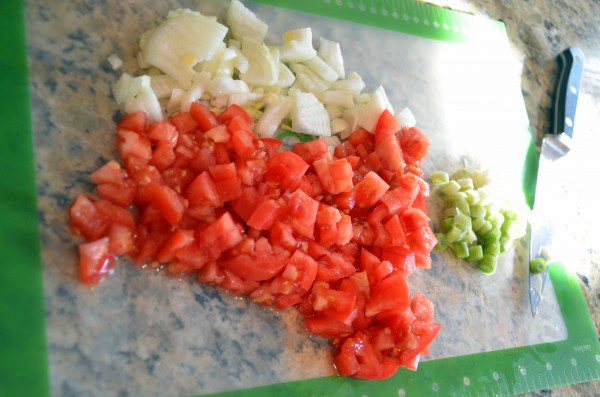 Then I sauteed the whole mixture, adding some salt, pepper, a little bit of oregano, basil, and some lemon juice.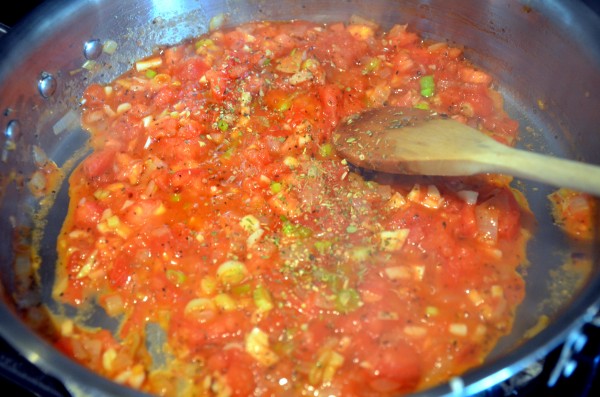 I prepared the portobello caps on a greased pan and then spooned the mixture into each cap.  These little pizzas were topped with some shaved parmesan and went into the oven for about 12 minutes.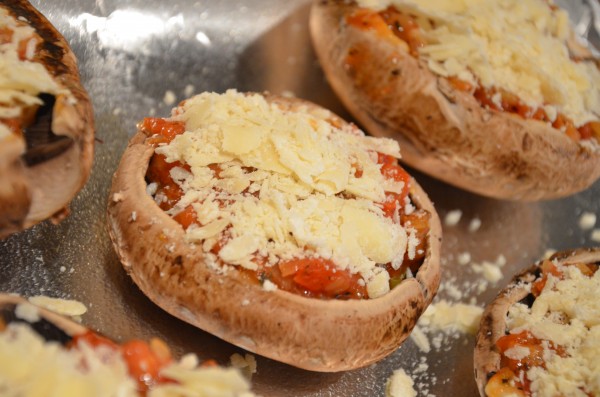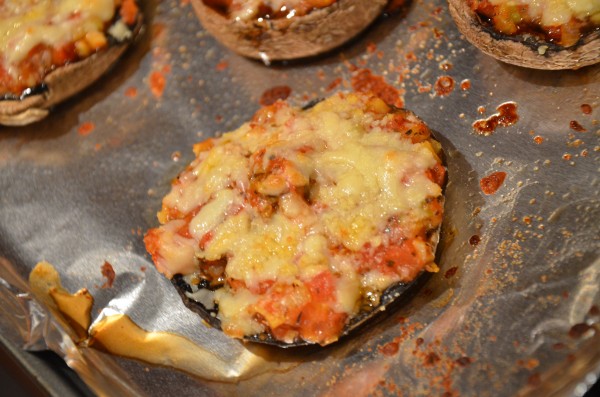 Since I was serving these at the party, I cut them into quarters.  In retrospect, I should have seeded the tomatoes since there was quite a bit of liquid.  Regardless though, these were easy to make and pretty yummy.  I'd be up for trying them again sometime.  A successful recipe for a successful party!