The Sweet as Pie bonus recipe for the month was a simple Chocolate Raspberry Cobbler from Betty Crocker.  We decided to save this festive dessert for Valentine's Day.  It was so easy to put together and pretty yummy too.  Here's how it came together:
The recipe only called for three ingredients – a can of raspberry pie filling, a package of chocolate chunk cookie mix, and some melted butter.  First, I spread the pie filling in an 11×7 pan.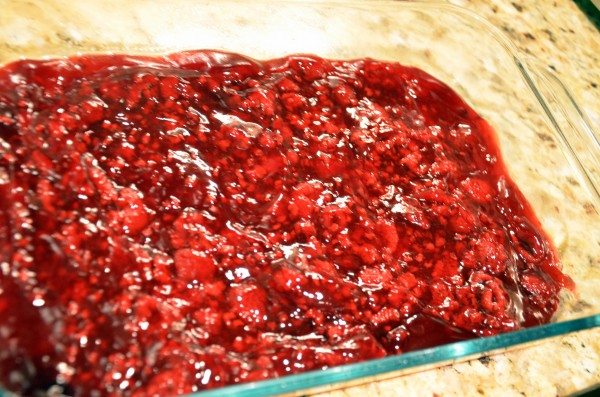 Then I sprinkled the dry cookie mix evenly over the filling.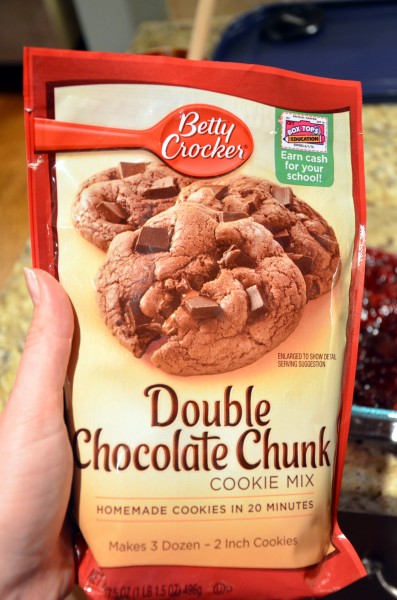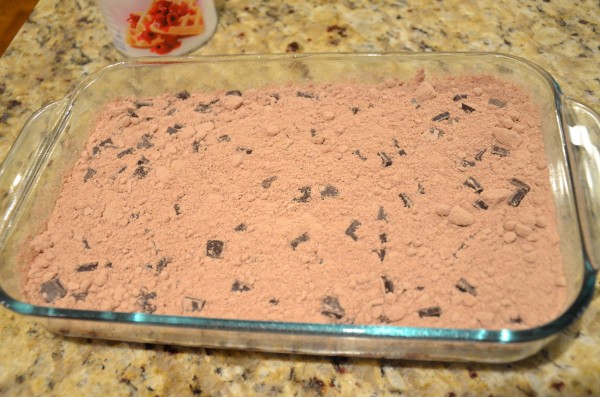 Next, I poured melted butter over the whole thing and put it in the oven to bake for about 25 minutes.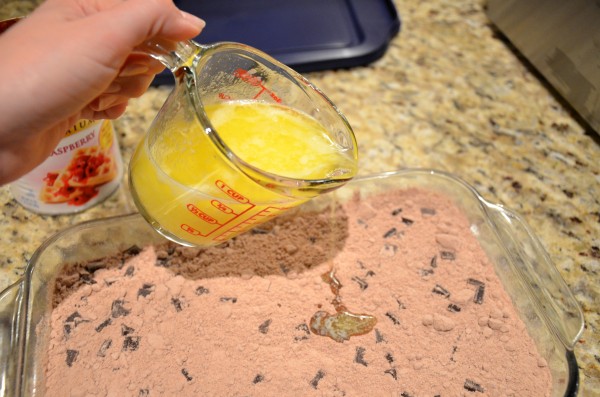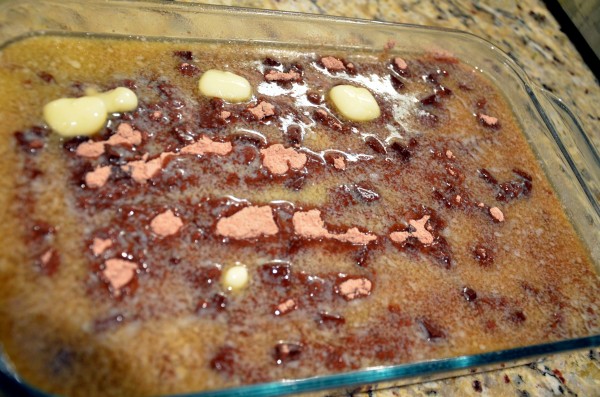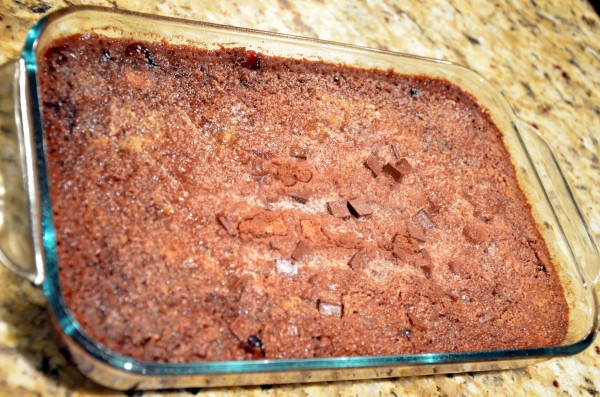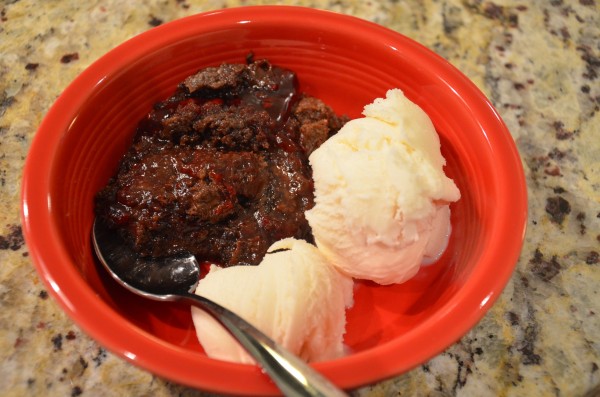 That was it!  I let it cool for just a few minutes before spooning into bowls alongside some vanilla frozen yogurt.  Delicious Valentine's Day dessert (and good reheated over the next several days, too)!