I was up for trying out this homemade version of cranberry sauce since I typically find the canned stuff to be, well, gross.  Cranberry still isn't my favorite flavor, but this cranberry sauce was much more palatable.  Phillip, my cranberry sauce eater, also enjoyed it, even though we made it for Christmas and Christmas isn't really a cranberry sauce holiday at our house.  It was super easy to put together:
Rinse a bag of cranberries and add them to a saucepan.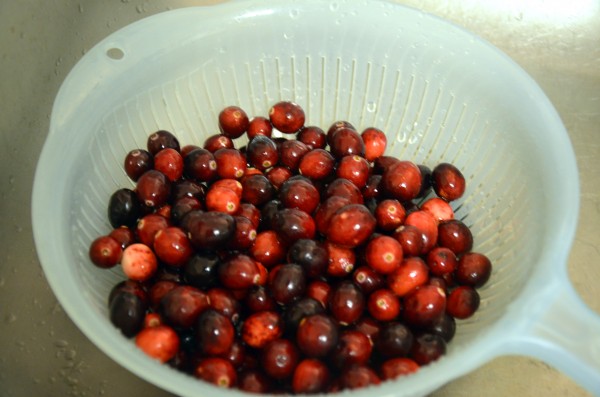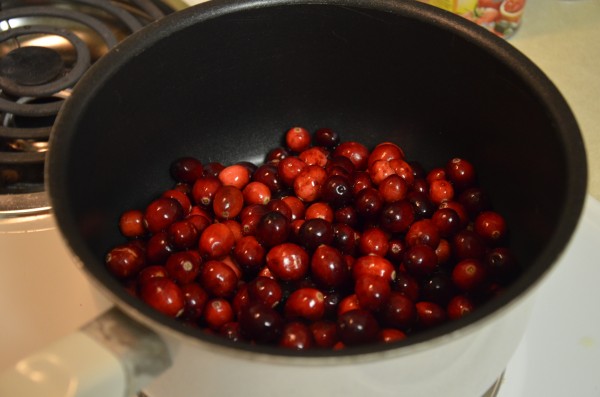 Pour in a cup of juice (I used orange juice because I already had some).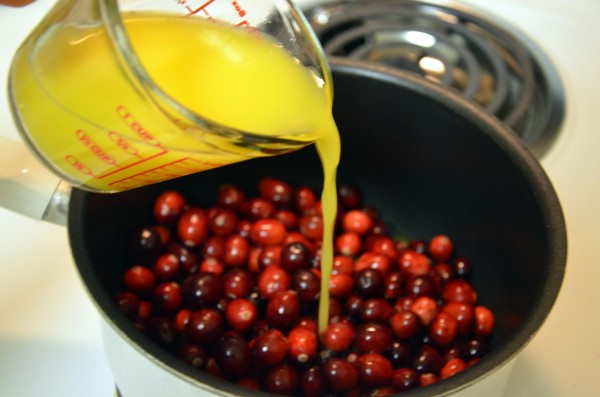 Pour in a cup of maple syrup and a few tablespoons of other citrus juice (I used lemon juice – surprise!).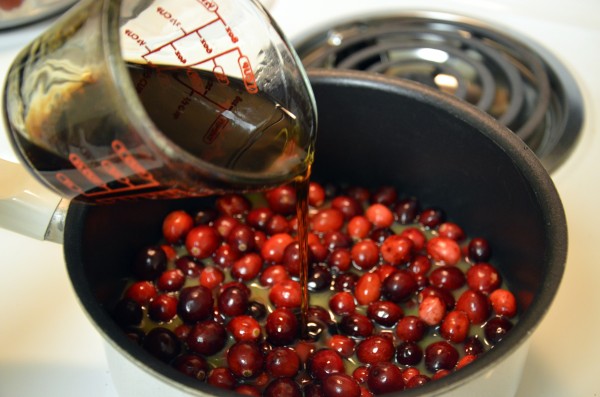 Bring to a boil and then reduce to a simmer.  Cook until the sauce starts to thicken, then remove and cool before serving.  I actually made mine a day ahead of time for less stressful holiday cooking.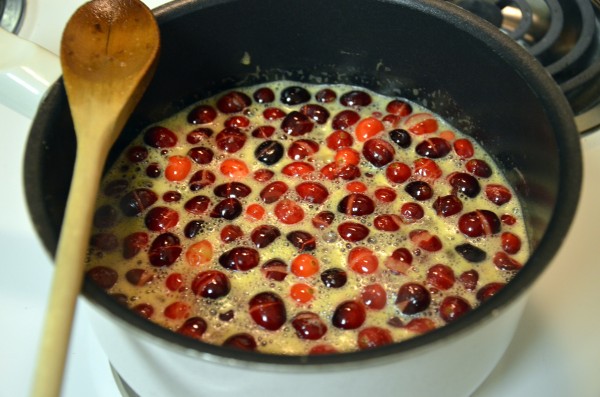 It's still very cranberry-y, as I guess it should be since it is cranberry sauce after all, but the other citrus flavors and the maple syrup really mellow it out.  In addition to a side for a holiday meal, I think this would be good as a spread on a sandwich or as a condiment/dip with maybe crackers or over cream cheese.  I actually put a little into a glass of champagne (I don't really care for champagne, so I always have to find something to mix in to take the edge off of the bubbly) and it was yummy that way too.  I definitely like the option of adding different citrus flavors so you aren't completely overwhelmed by the cranberry.  I think I'll try this one again when I have more people around to appreciate it because I think it has some potential.  Maybe next Thanksgiving…