Until I made this pie, I had never tasted pumpkin pie so I was glad to see this recipe for Pumpkin Cream Pie show up on the Sweet as Pie menu this month.  That's been one of the great things about cooking club – it makes me try things I wouldn't normally try, like pumpkin pie.  I didn't have high expectations for it since I didn't think I would care for pumpkin, but I must say this light pie was pretty tasty.  Here's how it came together:
First, I made a graham cracker crust with graham crackers, powdered sugar, and melted butter.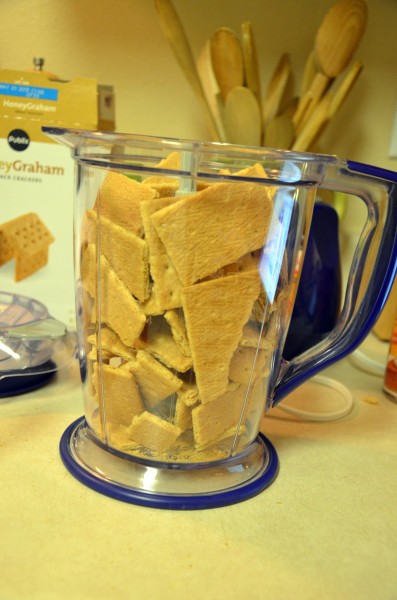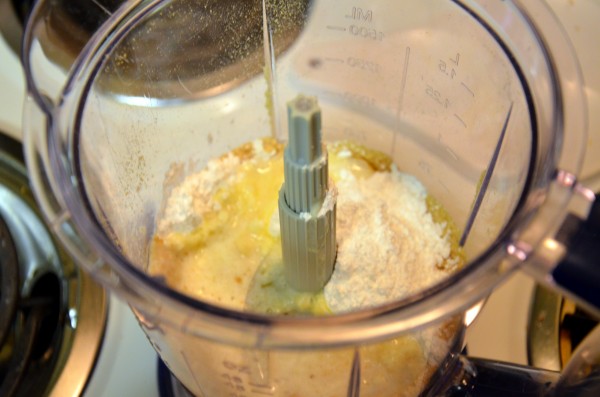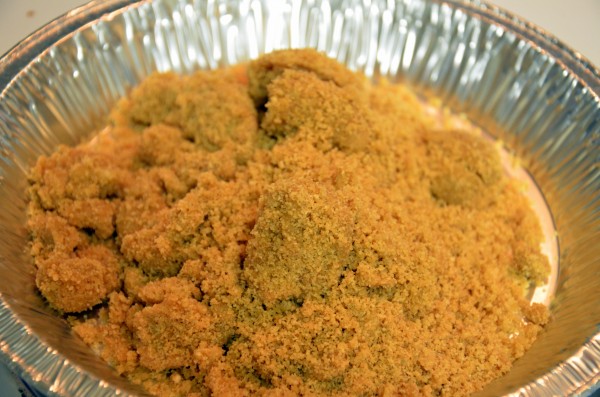 There were so many crumbs leftover that I made a second pie (looked in my pantry, found a guide recipe online, and ended up with a chocolate pie made with Eagle Brand and whipped cream and topped with toffee bits – also very yummy).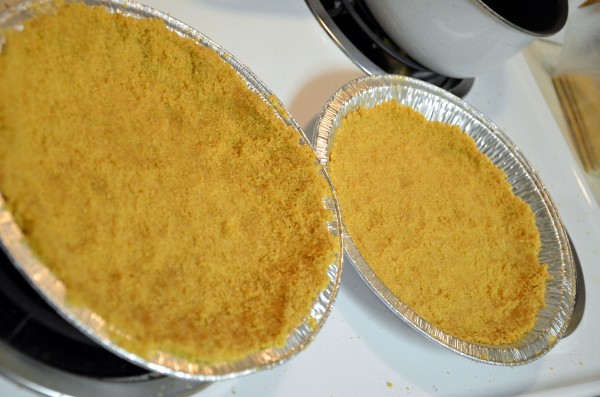 I baked the crust for a few minutes to set and then while it was cooling worked on the filling.  I mixed some half and half, cream, a package of cook and serve vanilla pudding, and pinches of nutmeg, ground cloves, and cinnamon on the stove until bubbly and thickened.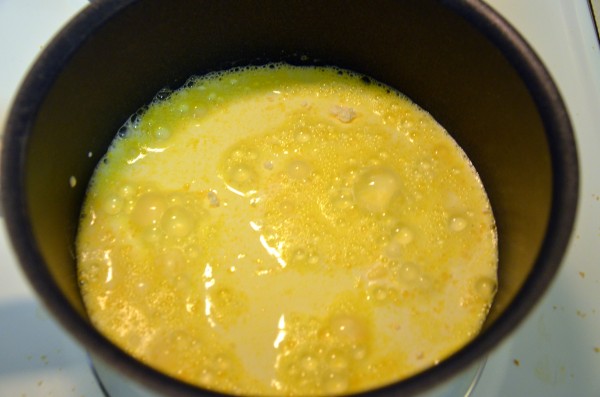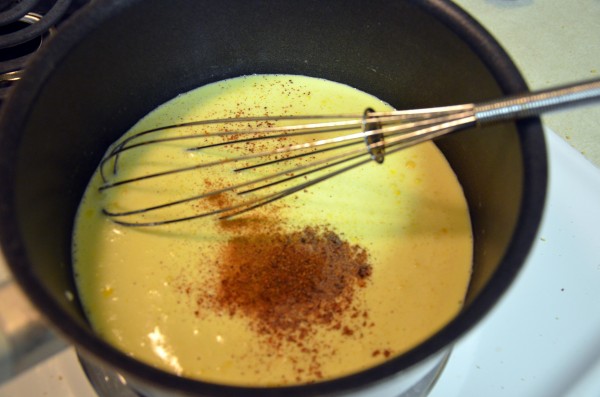 Off the heat I stirred in a little bit of bourbon and the pumpkin (from a can).  The mixture cooled for a while in the fridge.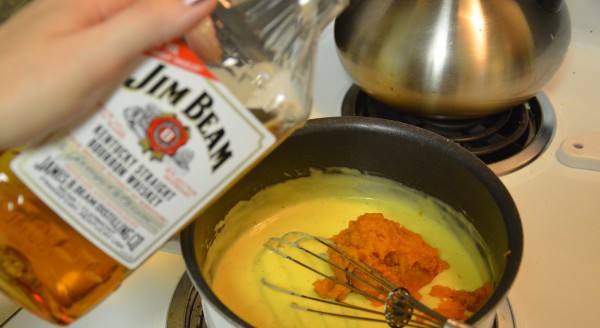 When I was ready to finish mixing the filling, I started on the whipped cream to fold into the pumpkin mixture.  This required whipping cream and brown sugar (I used dark brown sugar since I'd just used the last of my light brown sugar).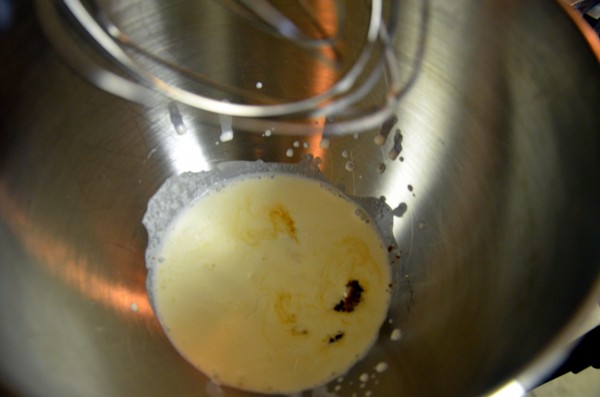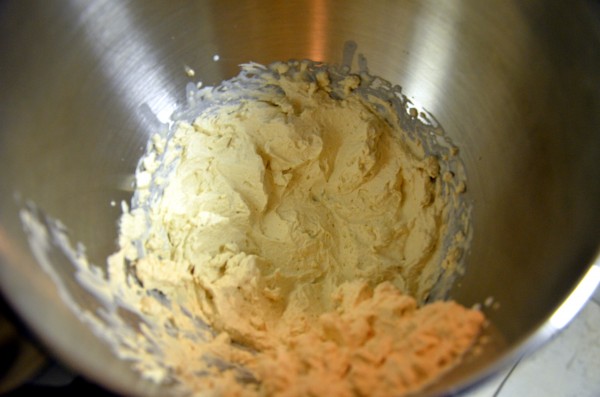 OH MY GOODNESS.  This was the best part of the whole thing.  I could have eaten this whipped cream with a spoon.  I want to try it on peach cobbler, apple pie, pecan pie, bread pudding, or basically, anything.  Deliciousness.
Anyway, I folded the whipped cream into the pumpkin mixture, spread the filling in the crust, and put the whole thing in the fridge to set.  The final product: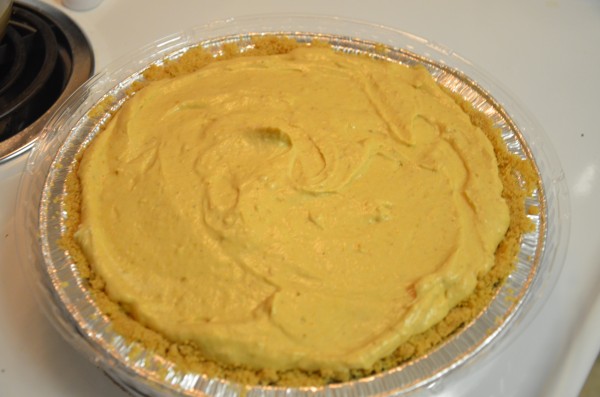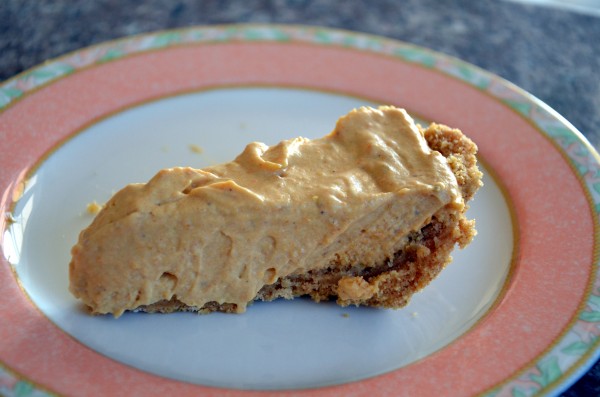 Despite our reservations, Phillip and I actually enjoyed this pie.  We took it with us to the beach for Thanksgiving and Phillip's mom and Mimi both really liked it too.  I'm not sure I would care for a heavier, richer pumpkin pie, but this light and creamy version provided a nice contrast to the typical chocolate fare I usually enjoy on Thanksgiving.  I'd consider making it again, and I will definitely be making the whipped cream to use with something (anything) else.