I have been on the lookout lately for opportunities to expand our vegetable menu items, so I was glad to see a recipe for Roasted Cauliflower on this month's Sweet as Pie menu.  Cauliflower isn't one of my favorite veggies, but I was eager to give it a shot.  This recipe could not have been easier to put together.
I cheated and started with two packages of cauliflower instead of cutting up an entire head.  After mixing the cauliflower with a little olive oil, season with salt and pepper and put into the oven to roast.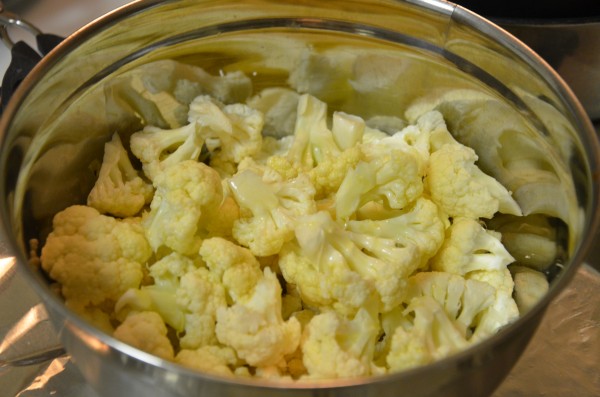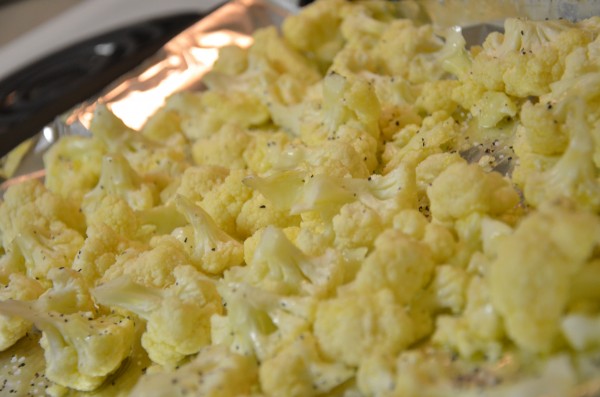 Roast until the cauliflower is starting to brown.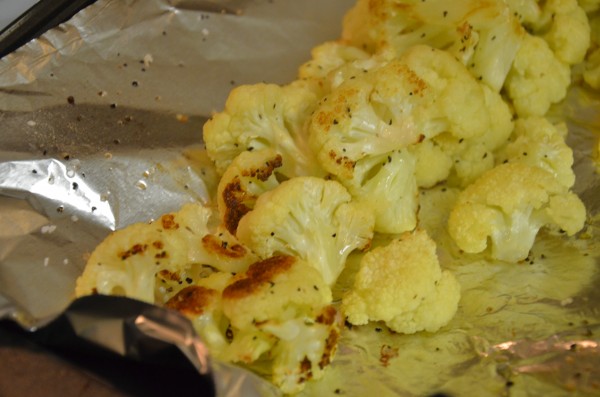 While the cauliflower is roasting, mix some panko crumbs with some melted butter.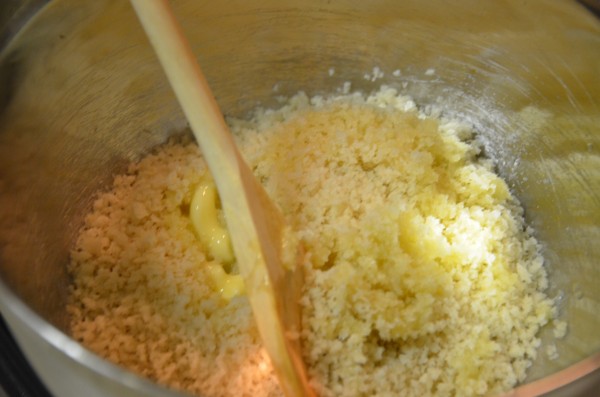 I think next time I might even toss in some extra seasoning here – maybe some ranch dressing mix, or some chipotle, or a parmesan blend I usually use for dipping bread.  Yes, this is an excellent idea.  Anyway, put the roasted cauliflower in a dish and cover with the panko mixture.  Then just pop it back in the oven until the panko browns and crisps.  I got impatient and put mine under the broiler to brown – worked out fine.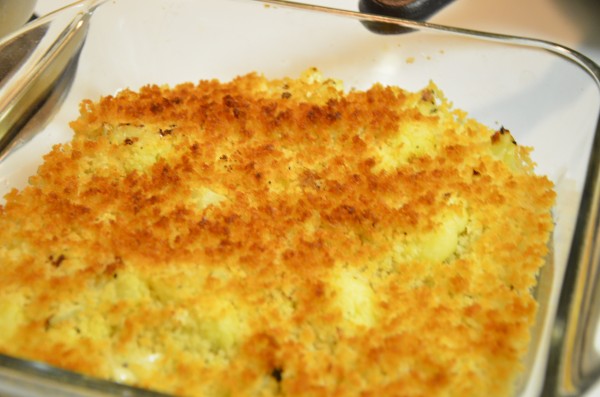 We served this as a side to a really yummy pork tenderloin recipe I found on Pinterest.
This was a really easy recipe and I think it would work well with any number of vegetables.  Phillip absolutely loved it.  I liked it okay, but I think that was mostly because of my less than enthusiastic position on cauliflower.  Next time I think I'll try roasting a variety of vegetables – broccoli, mushrooms, and maybe some asparagus – to break up all the cauliflower.  If you're looking for an easy vegetable side dish, this one deserves a shot.