This was an unexpected recipe.  To be honest, Phillip and I weren't exactly excited to make this one.  But, it turned out much better than we anticipated.  The dish was pretty easy to put together and even though the vegetables weren't in season, it still had a relatively light, fresh taste.  Here's how it came together:
First I sauteed two diced zucchini in some olive oil.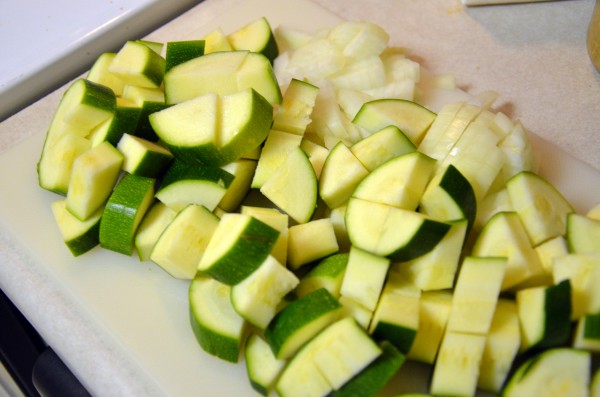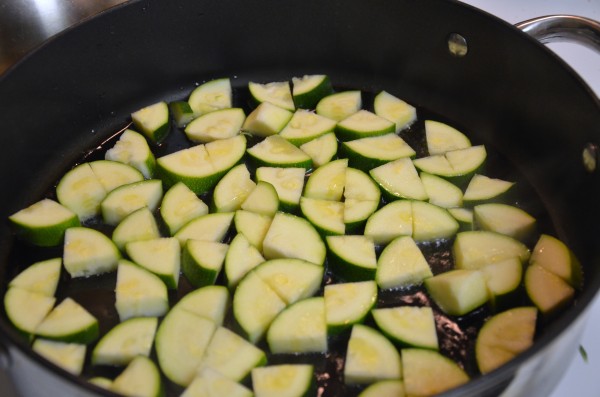 Once the zucchini had some color, I moved them to a plate and sauteed an onion and some garlic.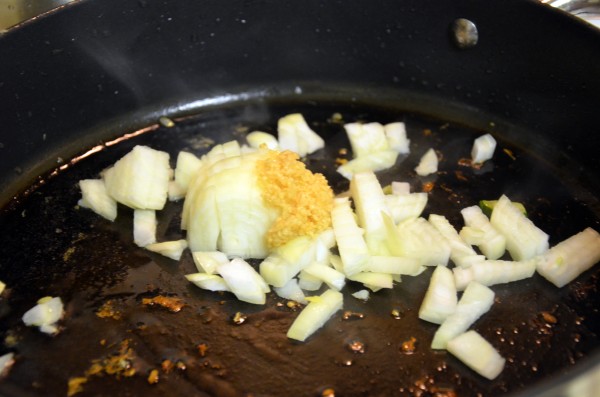 The recipe called for halved grape or cherry tomatoes, but Publix didn't have any this week.  I had some fire-roasted diced tomatoes in the pantry though, so I drained those and threw them in.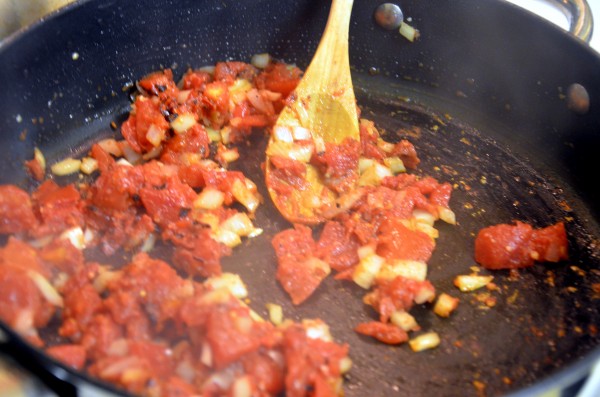 After adding some wine, I mixed some additional wine with a little cornstarch.  The recipe called for arrowroot, but I didn't have any arrowroot, had never heard of arrowroot, and really didn't want to purchase any arrowroot.  So I checked for a substitute online and cornstarch can be subbed in equal measure.  Done.  I stirred in the wine/cornstarch mixture.  Then, I added the cream.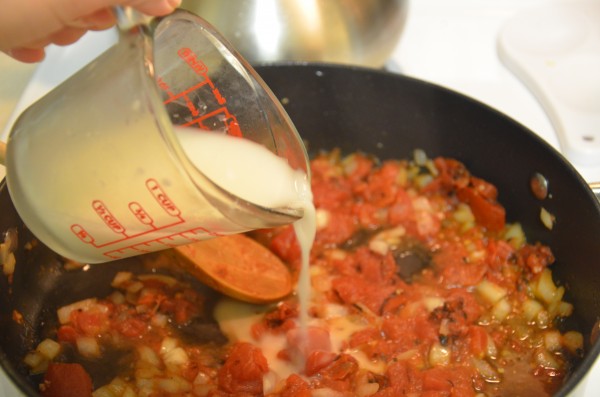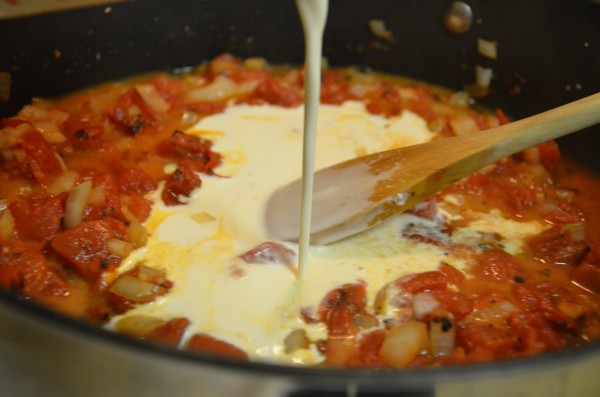 The sauce thickened while the pasta boiled and I worked on adjusting the seasonings.  I ended up adding salt, a little lemon pepper, some Italian seasoning, and a few shakes of dried basil.  I also thinned the sauce with a little chicken broth.  Finally, it was time to add the zucchini back in and toss with the pasta.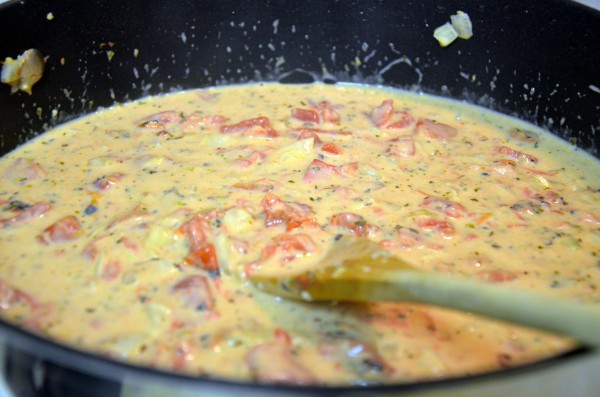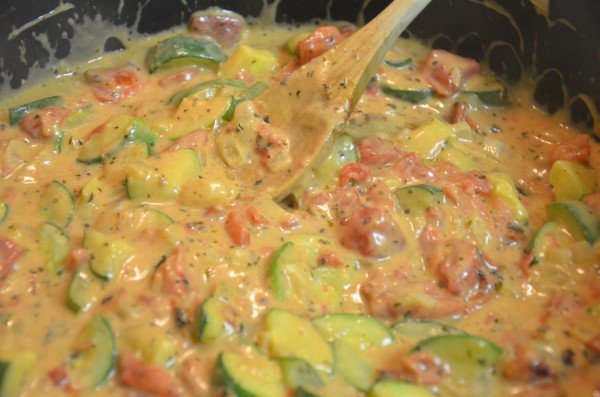 This made a nice weeknight meal and there were plenty of leftovers.  I think this would be a great recipe for the summer when fresh vegetables are plentiful.  All in all, a nice way to round out the Sweet as Pie November menu.