Oh how I've missed cooking these past three weeks!  Three weeks ago, Phillip took over dinner duty while I studied for the bar.  Two weeks ago, I was in South Carolina for the bar and a quick trip to Charleston.  One week ago, I was back in South Carolina for a mandatory seminar and then off to the Bahamas.  As a result of all this studying and coming and going, I hadn't had a wooden spoon in my hand in what felt like forever!  So I was eager to hit the grocery aisle running this week, and what better way to get back in the kitchen than with a Sweet as Pie pick?  Penne a la Betsy was on our Tuesday menu and it did not disappoint.  Of course, we did tweak it a bit to suit our taste.  The recipe directed me to saute a pound of shrimp.  Since Phillip doesn't do shrimp, we substituted some scallops for him.  And I didn't use a full pound because I didn't want leftover seafood – I just don't think it reheats well.  However, I still made the full pasta recipe since pasta reheats very well and I knew this dish would be hearty enough without the shrimp or scallops.
Meanwhile the penne was a-boiling.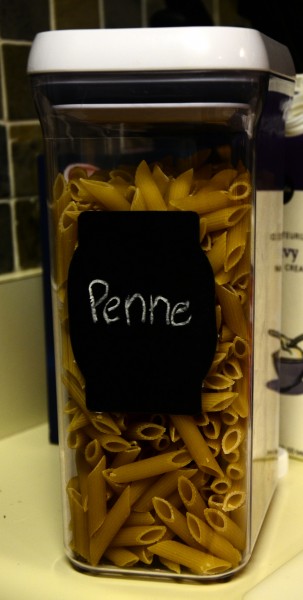 After deglazing the pan with a little white wine, the recipe called for a 14.5 ounce can of tomato sauce.  I didn't read that correctly and only purchased the 8 ounce size.  Hmmm…there's some tomato paste in my pantry.  Score!  The ingredients are essentially the same – it's only really the consistency that's different.  So I made up the difference with some tomato paste and added a little more liquid to thin it back out.  Substitution success!
At this point I tasted the sauce and it was just missing something.  Maybe it was due to the tomato paste.  Anyway, I added some salt, a little oregano, and several good shakes of crushed red pepper.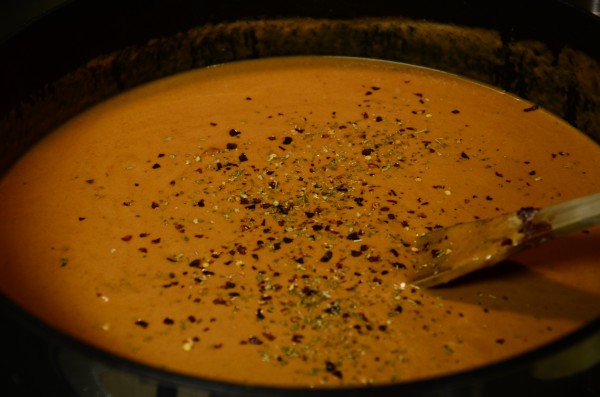 Then it was time to sprinkle in some fresh basil, add the seafood back to the pan, and dump in the penne.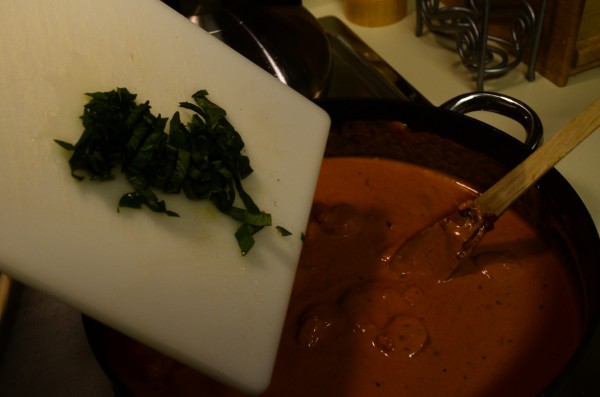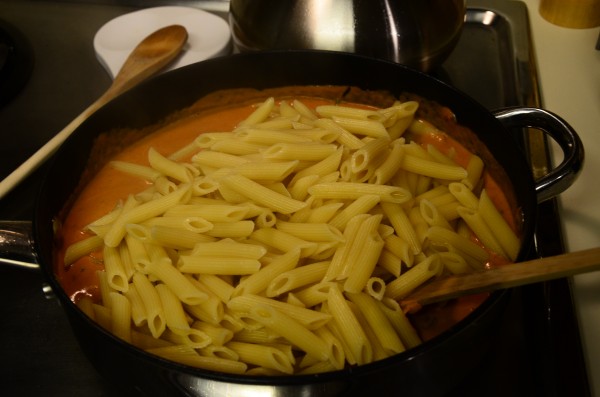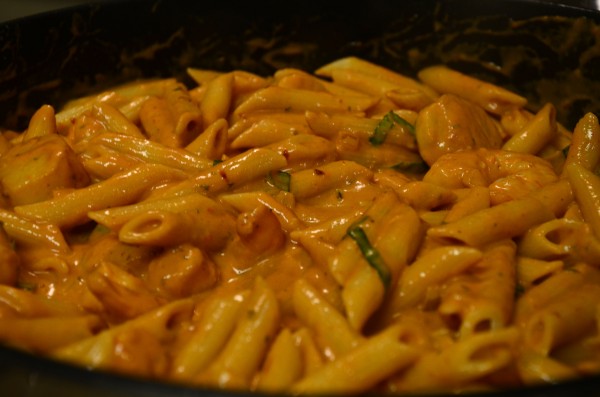 The finished product: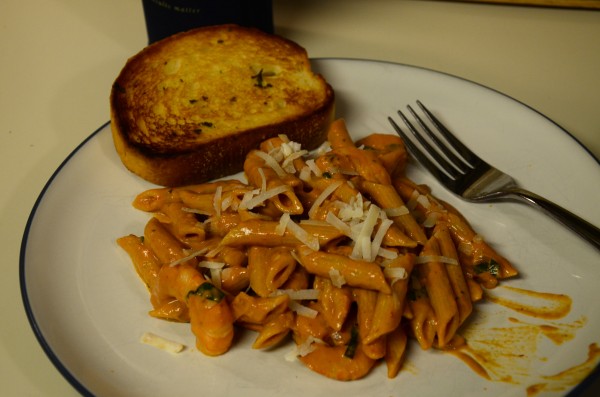 Phillip's two cents:  I liked it.  You can definitely taste the wine.
We really liked this dish and will probably make it again.  I think it would be delicious with chicken or even without any meat at all.  The extra seasoning really made a difference for me so I'll repeat that step in the future and may even add some extra heat (Phillip couldn't taste it at all) or lighten the flavor some more with a little more white wine or a splash of lemon juice.  So happy to be back in the kitchen!