Well, ferns actually.
It is springtime at our house and even though the ferns come up on their own, Phillip insisted we spend Saturday morning sprucing up the flower beds.  Now we don't venture too far into gardening, choosing instead to stick with very pretty, low maintenance impatiens.  And we plant them everywhere.  They are in the front, in the back, on the side, in a planter on the deck, and in hanging baskets here and there.  After a trip to Home Depot, we were ready to get started.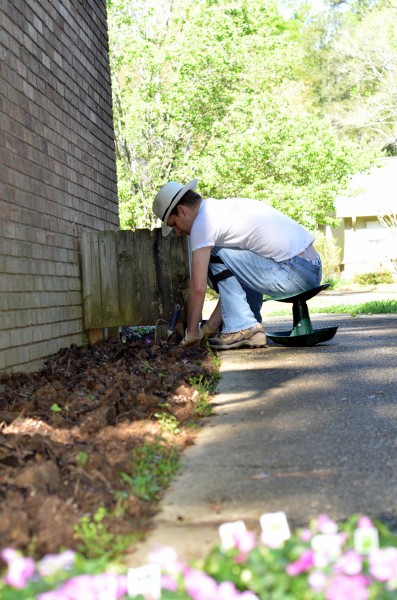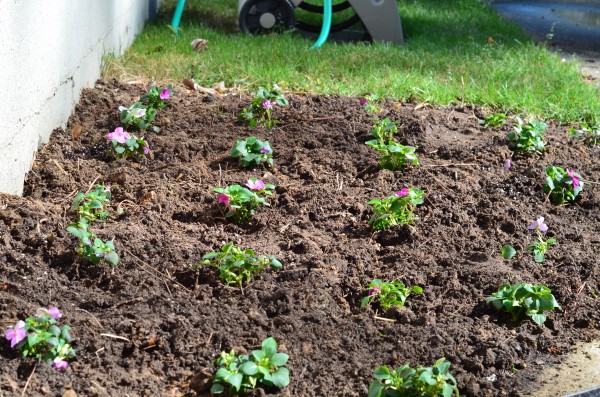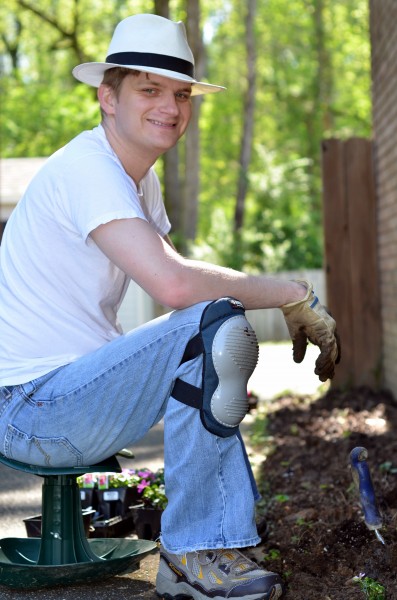 After another trip to Home Depot and a good watering, the beds were planted and our work was done for the day.  Happy springtime!