It all began on September 3rd.  Well, technically, there was some stuff before that (see Our Wedding Website to get caught up), but for the purposes of this blog, it all began on September 3rd.  We had an amazing wedding and reception and were fortunate enough to celebrate it all with our closest family and best friends.  The ceremony was held at Trinity United Methodist Church and our reception was at Pine Tree Country Club.  Here are some of our favorite pictures from our wedding weekend (thanks, Amber Ford for the wonderful wedding day pictures and our wedding planner/organizer/voice of reason Catherine Franklin for everything):
Since Phillip's (and his groomsmen's) schedule didn't allow for a bachelor party, on Friday, Phillip and some of his groomsmen headed to Lake Purdy for a guys' day on the lake.
While Phillip was trying not to get sunburned (the picture does not do the hat justice), we girls were having our own pre-wedding celebration.  We had a classy lunch at the Birmingham Botanical Gardens with a "Breakfast at Tiffany's"-themed bridal luncheon.
After a quick trip to the nail salon for wedding manicures and pedicures, and after a few minutes of panic when Phillip and the boys did not make it home on time, everyone met at the church for the rehearsal before heading to The Club for our rehearsal dinner.  Phillip loves the view and atmosphere at The Club, so it was his top choice for the dinner.  Each table was decorated to correspond to somewhere we had been together (New York, Las Vegas, the mountains), things about us (Medicine, Law, Alabama/Tennessee), or where we're going next (Charleston).
We shared our slideshow and Phillip's big surprise was unveiled after dinner:  a personalized message from weather-legend, James Spann.  If you'd like to see either of these things, send me a message or an e-mail – we're not cool enough to post our own videos yet.
Finally, after months of planning, and months of impatience on Phillip's part, the wedding day was upon us.  There aren't words to adequately describe the day, but here are some of our favorite photos (there were hundreds to choose from):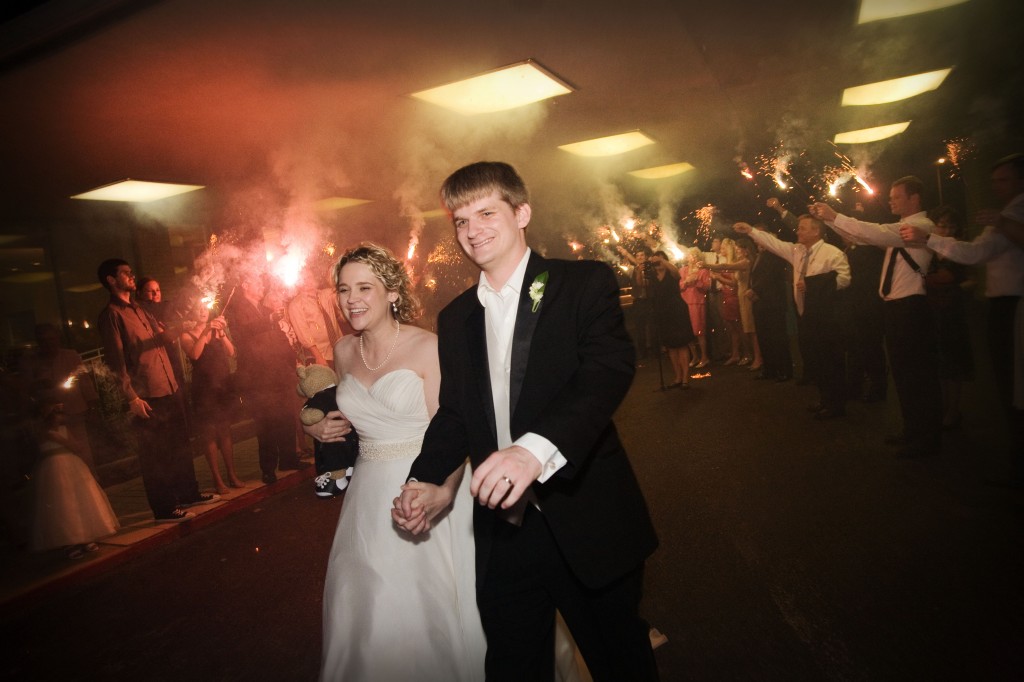 We can't thank our parents, family and friends enough for making our wedding such an incredible experience.  In the end, it was everything we wanted it to be and you just can't ask for much more than that.