I miss my cooking club.  It was the right thing to do to press the pause button on Sweet as Pie since it was getting more difficult for me to keep up and others were obviously having the same problem since participation had been low for months.  But, still, I miss it.  I haven't stopped cooking though, and after a few comments from friends, I thought I would try to do some regular posts about favorites I'm making and new adventures I'm taking.  I'll post links or recipes where I can, and will also try to throw in a few pictures as I go along.  So, here goes.
**Warning:  These pictures are TERRIBLE.  I took these with my phone since it was handy and I'm not sure what's up with the camera/settings.  Totally blurry and kind of foggy on top of that.  Sorry!**
Corn and Tomato Pasta Salad – This was delicious.  I liked the way the fresh corn popped.  It made a great summer lunch salad and kept well for days.  I omitted the fennel (not a fan) and threw in some escarole as a substitute, but it would have been just fine without it.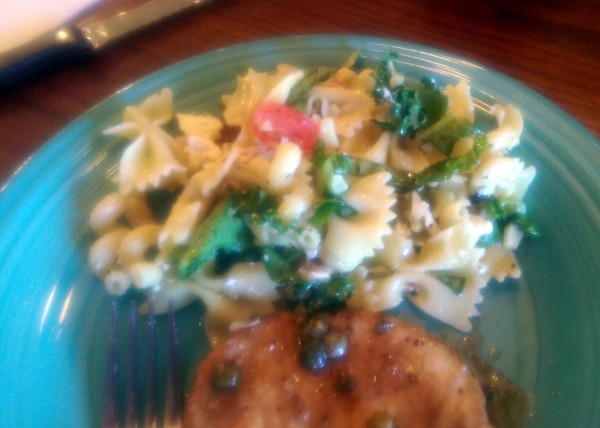 I almost never pull recipes off of Pinterest because my luck in doing so has been pretty terrible.  But, I couldn't resist these two and they both turned out very well.  I'd make them again.
Chicken Thighs with Bacon, Brussels, and Apple Jus
I ended up putting the Brussels/bacon/apple mixture back in the oven to crisp a little after the chicken was done.  They took on a great flavor from the bacon and the chicken that was really complementary to the apple jus.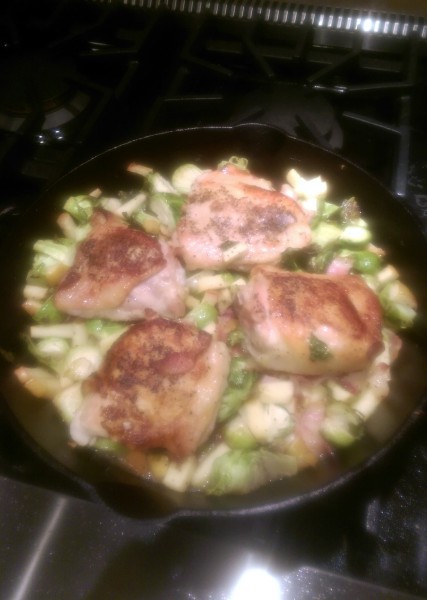 And my cute sous chef: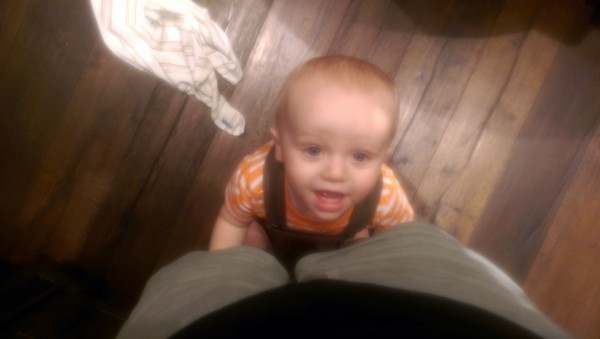 Spaghetti Squash with Bacon, Spinach, and Goat Cheese
I've been on the lookout for new ways to eat spaghetti squash and this one was easy and very yummy.  It also made the menu because goat cheese was on sale at Publix that week.  Again, great little pan sauce to tie everything together.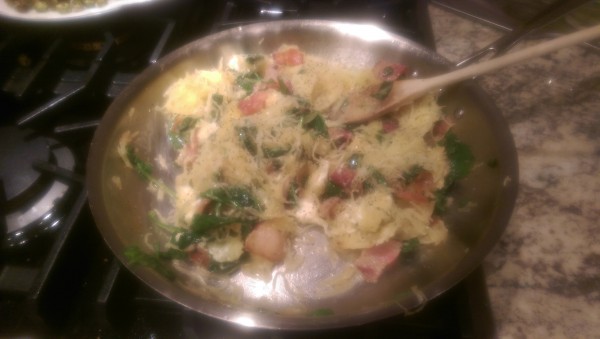 And finally, The Office Burger, a fancy burger with onion-bacon compote and two kinds of cheese.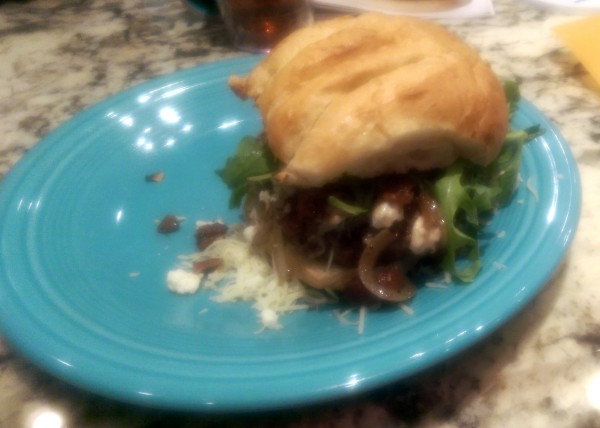 If you try these for yourself, let me know how you like them!  Or, if you have suggestions for other dishes we might enjoy, please shoot me an e-mail or leave a link below.