I had high hopes for these Stuffed Pork Chops, but in the end, they were a dud for us.  Just bland and dry and not even that pretty to look at (which admittedly was probably my fault).  Here's how they came together:
First, I mixed together breadcrumbs, salt, pepper, garlic powder, and parsley.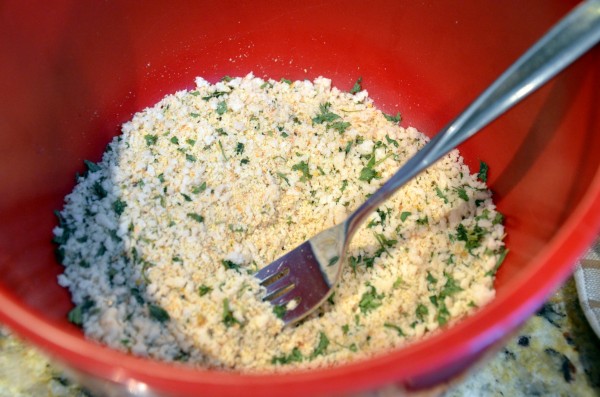 Next, I sauteed an onion in butter and mixed that and an egg in with the breadcrumb mixture to make the stuffing.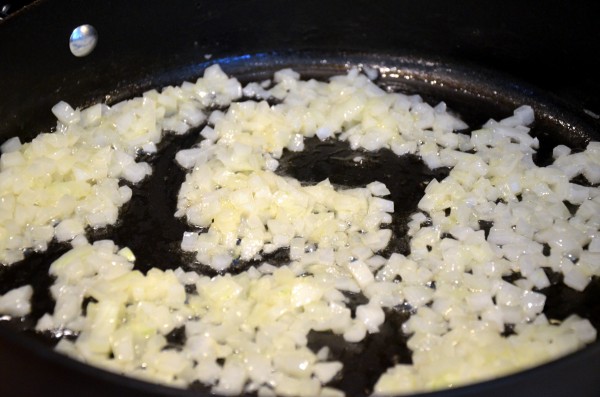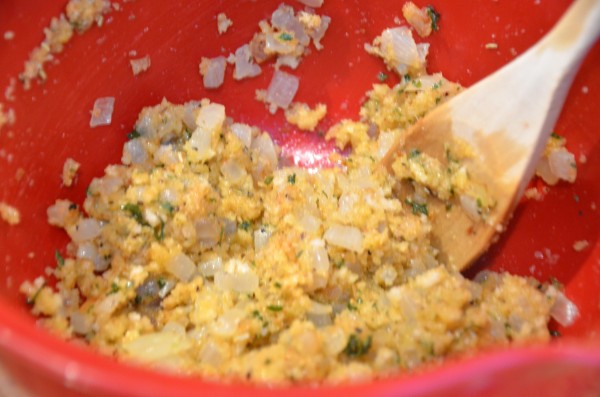 I made slits in the sides of the pork chops, spooned in the stuffing, and secured them with toothpicks.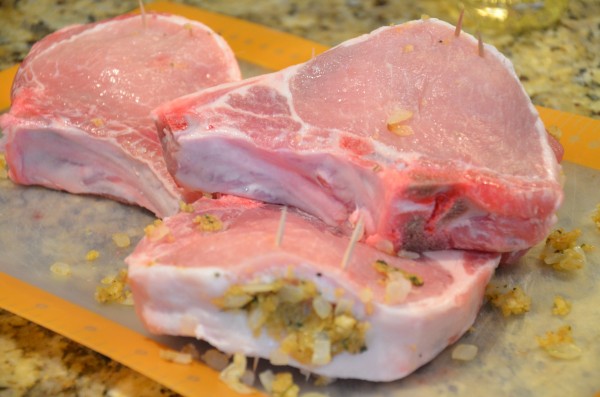 Then, I did a quick saute on the pork chops before putting them in the oven to cook through.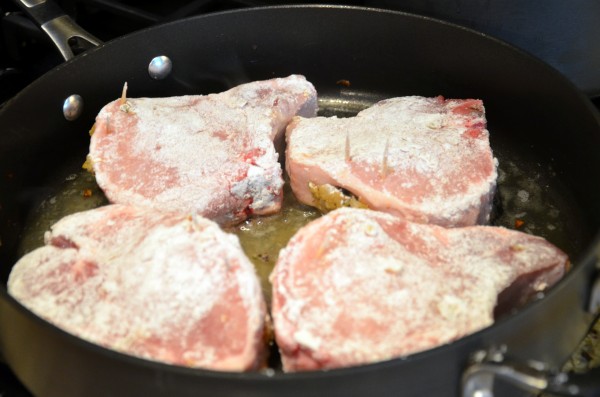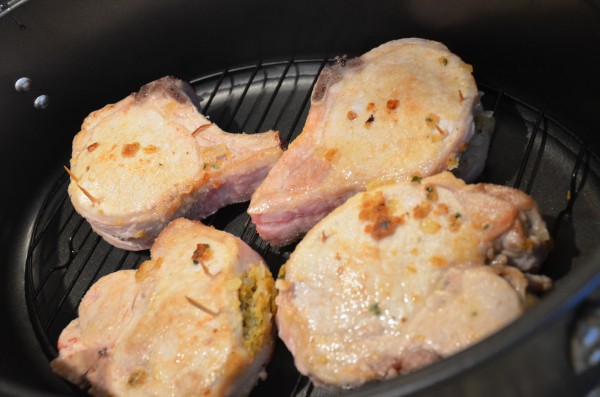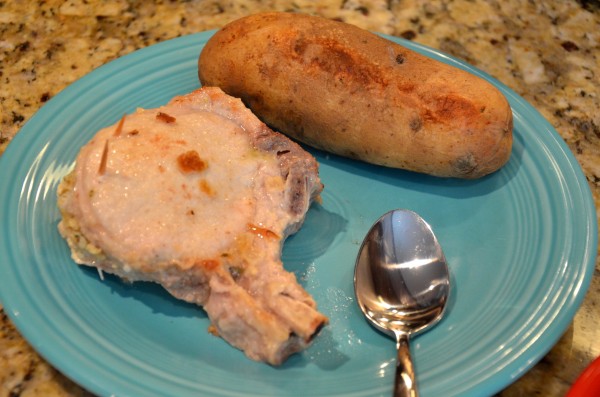 I think I'll stick to other pork chop preparations next time!