This Seafood Pasta dish combined two of our favorites and made for a nice weeknight meal.  Here's how it came together:
First, I boiled some rotelle pasta, although any type of pasta would do.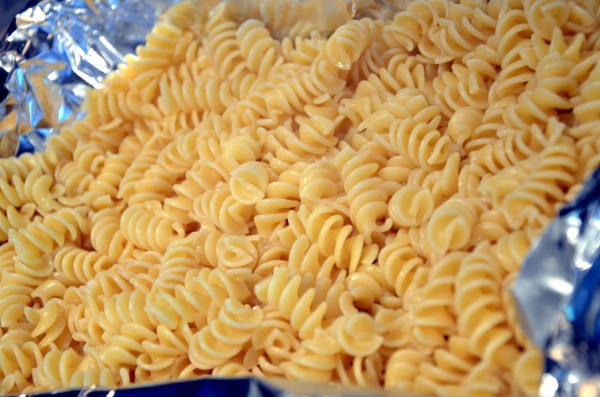 Next, I browned shrimp (for me) and scallops (for Phillip) in a little oil and butter.  After setting the shrimp and scallops aside, I sauteed some garlic before adding wine, tomatoes, salt, pepper, and red pepper flakes.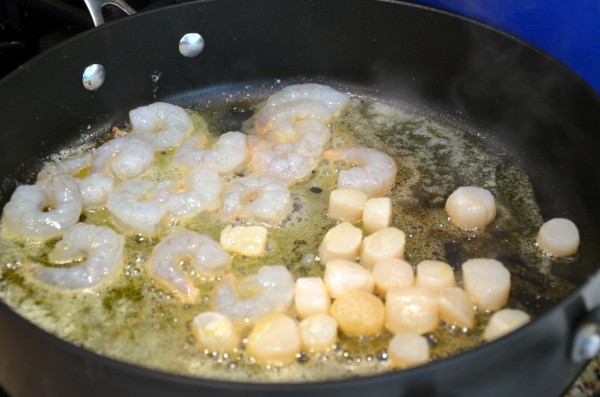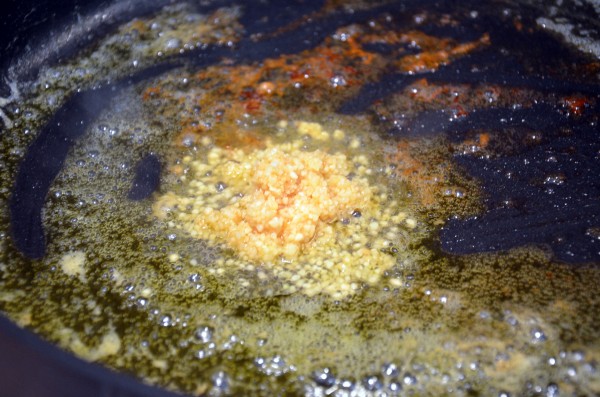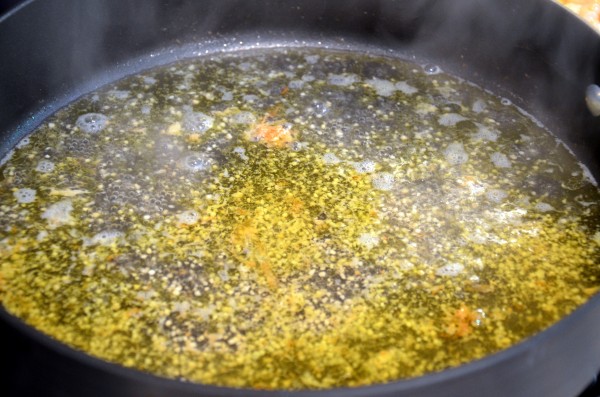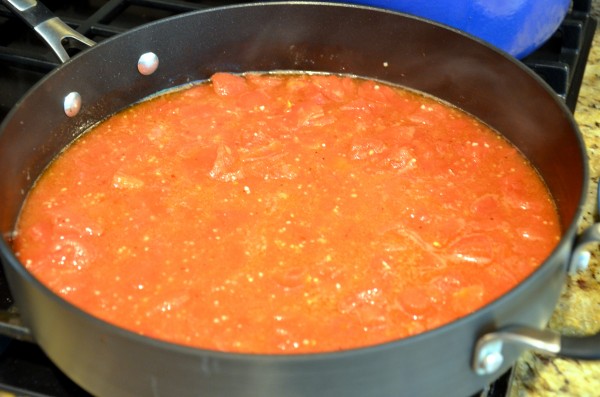 I placed the seafood on top of the pasta and then covered it with the sauce.  The dish went into the oven, covered, for about 15 minutes.  Finally, I added some cream (don't skip this) and some fresh basil.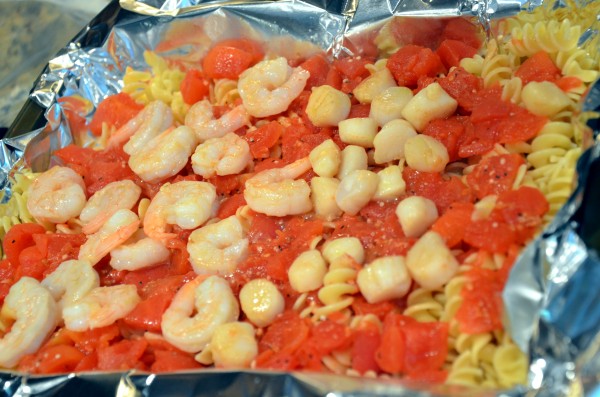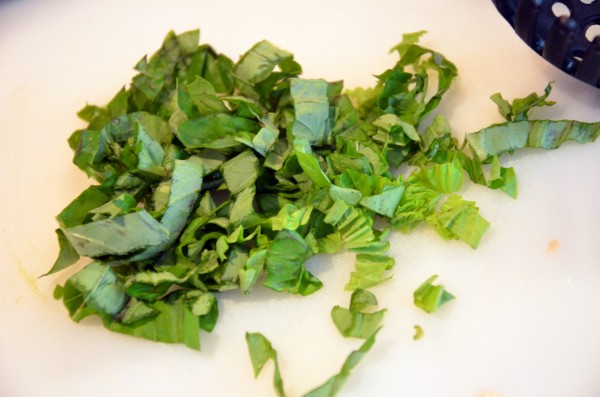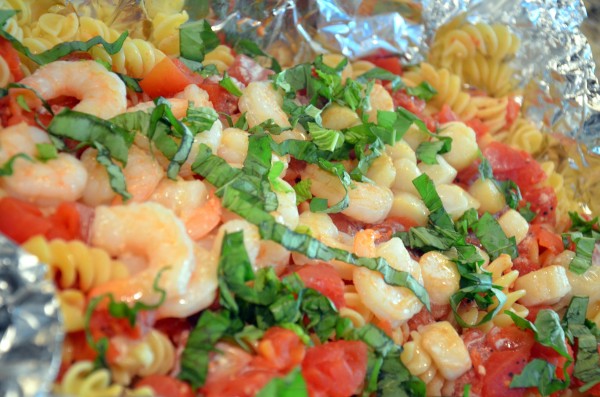 This meal was pretty good.  It reminded me a lot of PW's pasta dish with tomato and blue cheese sauce, although I think I like that dish a little better.  A fine weeknight option – it was easy to make and although it wasn't anything to write home about, it was still tasty.