We love steak at our house.  Phillip usually prefers a filet or a New York strip, but my favorite is a good ribeye.  So when this recipe showed up on the Sweet as Pie menu and coincided with the ribeye sale at Publix, I was excited to try it out.  Here's how it came together:
First, I sauteed onions in butter until they were nice and caramelized.  Note that this takes much longer than the recipe indicates (probably close to 20 minutes).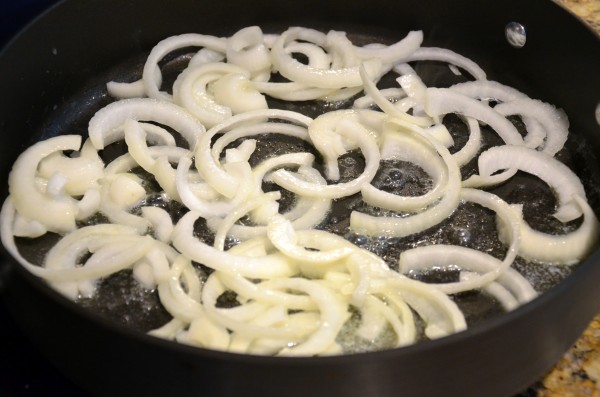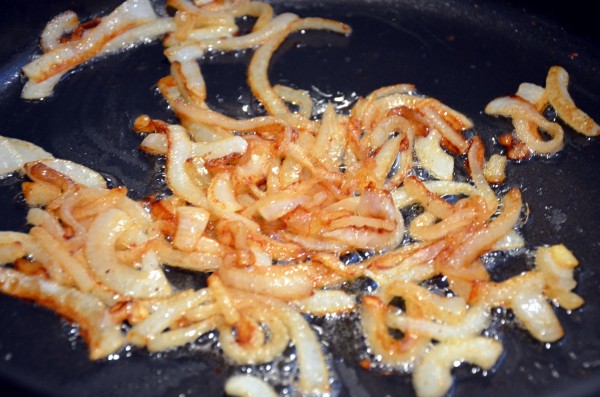 Then I poured in some cream and added the blue cheese.  I ended up adding just a pinch of salt to season it.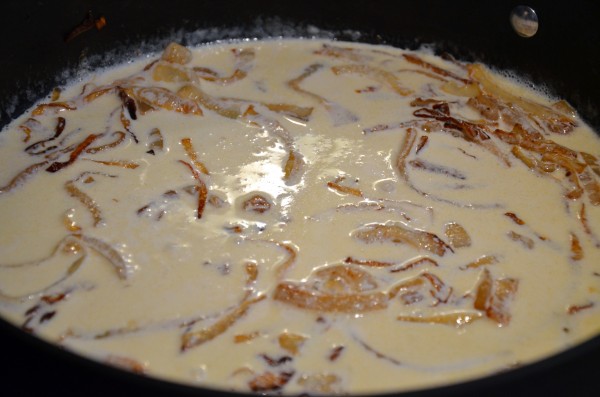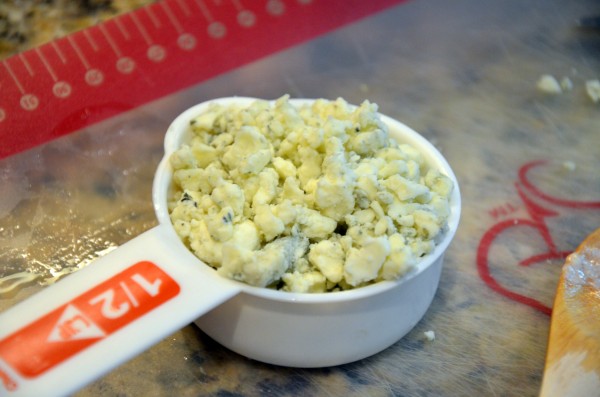 Phillip expertly grilled our steaks which were seasoned with a little Montreal steak seasoning.  We enjoyed the steaks alongside some baked zucchini chips (so good – see the recipe in the June issue of Southern Living) and creamed corn.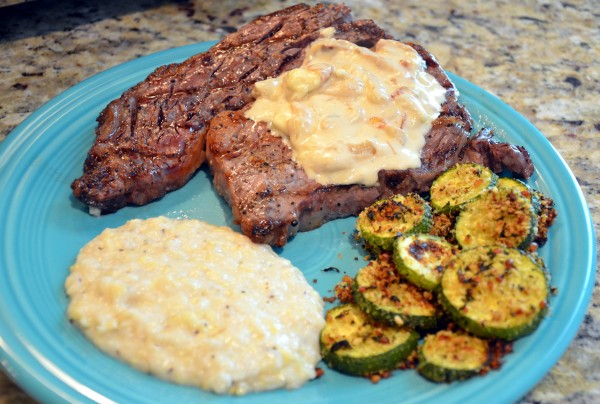 This was a really yummy sauce.  Phillip didn't really care for it since he doesn't like blue cheese, but I thought it was good.  My only problem was that I like my steaks unadorned – if you have a good steak, you don't need much in the way of seasonings, sauces, etc.  So, while I really liked the sauce, I probably would save it for a less tasty cut of meat or even use it to top hamburgers.  It would also be good with mushrooms and/or fresh rosemary!