This recipe for Chicken Cacciatore was delicious!  We both really liked it and it was fairly simple to make.  Here's how it came together:
First, I browned some chicken thighs that had been seasoned and dredged in flour.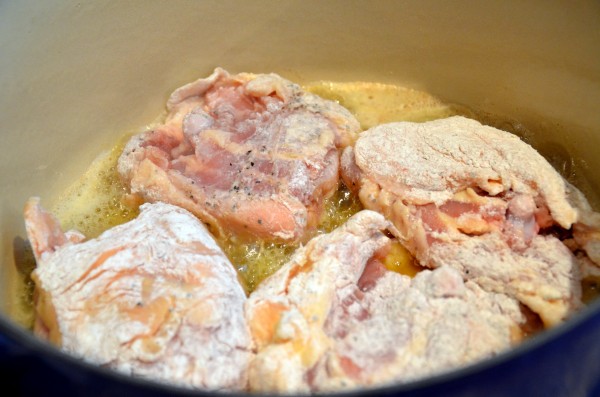 Next, I sauteed onions, peppers, mushrooms, and garlic in some of the pan drippings.  I added salt, pepper, thyme, and turmeric to the mix.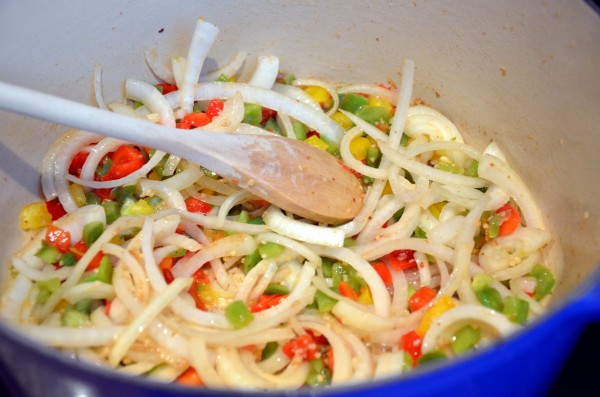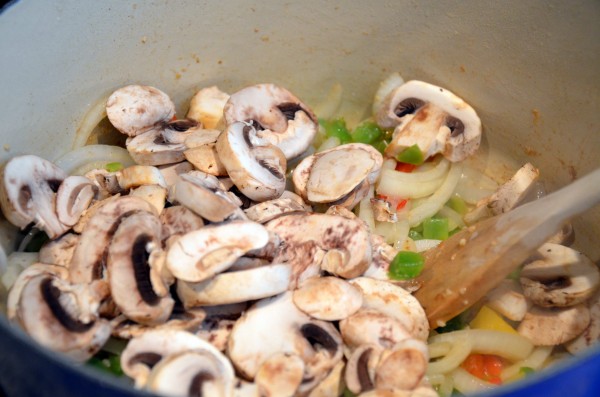 I added white wine and reduced the liquid for just a few minutes before adding diced tomatoes.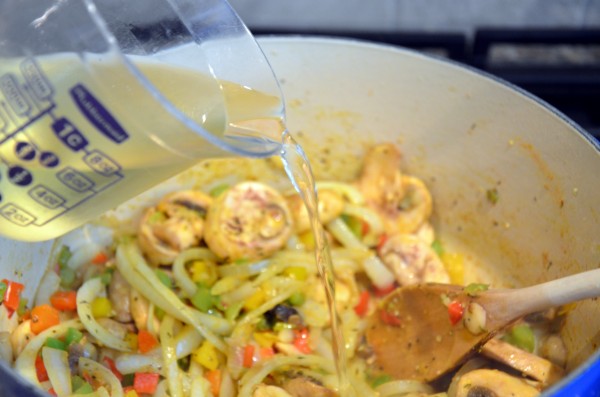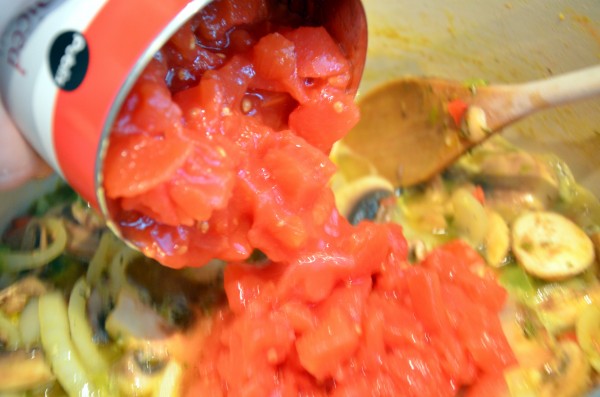 Finally, I returned the chicken to the pan and baked the dish for about an hour.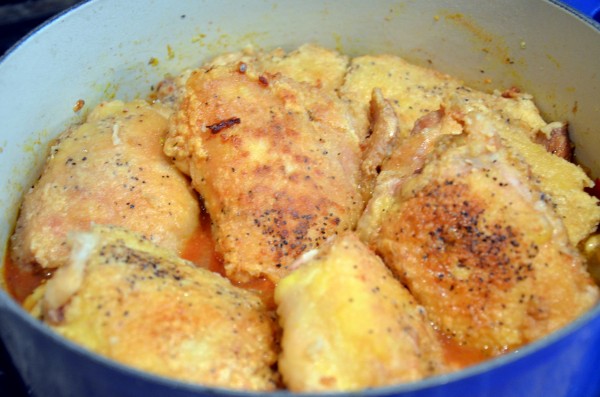 We enjoyed this over egg noodles and sprinkled with a little bit of Parmesan cheese.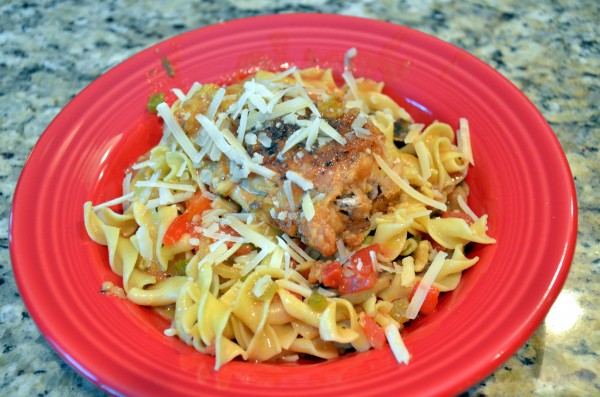 I wouldn't change anything on this one.  Definitely spring for the Parmesan cheese for garnish as it does add to the dish.  A good weekend meal, perfect to share with friends, qualifies as comfort food, and is great leftover.  Can't ask for much more than that.