There are many things that I like about chili and one of these days I'm sure I'll find a recipe that really captures all of these things while not having any of the things that make a good chili go bad (watery base, overuse of chili powder, etc.).  With that pursuit in mind, I was looking forward to trying this recipe for Chipotle Chicken Chili from Pioneer Woman.  This was much easier to prepare than other chili recipes we've tried, so it definitely scored points in the ease of use category.  Here's how it came together:
First, I sauteed onion and garlic, then added the chicken to brown.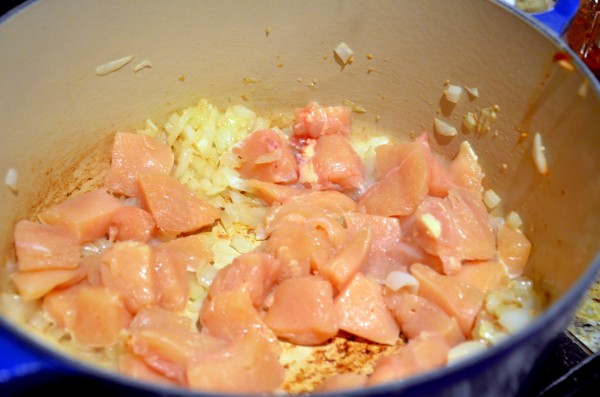 Next, I poured in some beer, let that reduce, and added tomatoes, chipotle peppers (which I'd run through my chopper to break up), three (3!) cans of beans, chili powder, cumin, and salt.  I let this simmer for about an hour.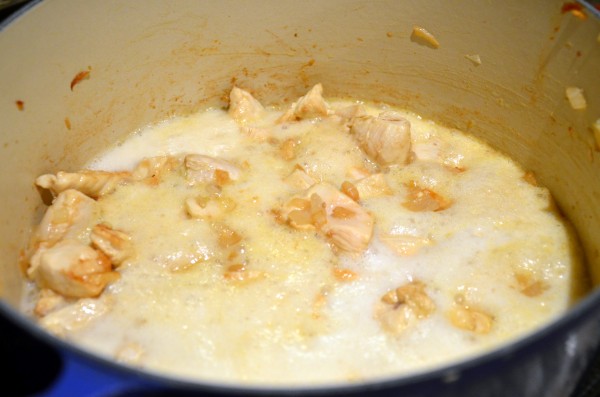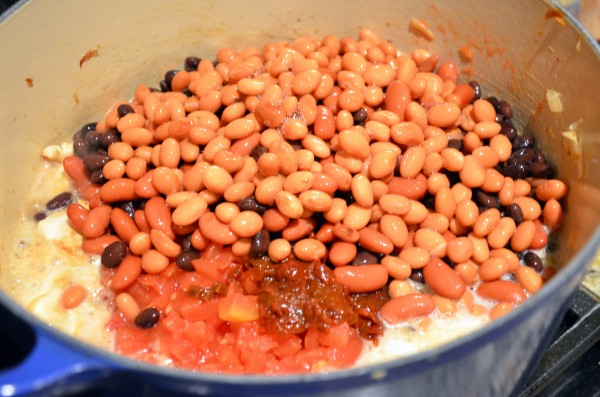 I don't know where to find masa harina, so I substituted regular ol' cornmeal and made a paste with some more beer.  I added this to the chili, along with some lime juice.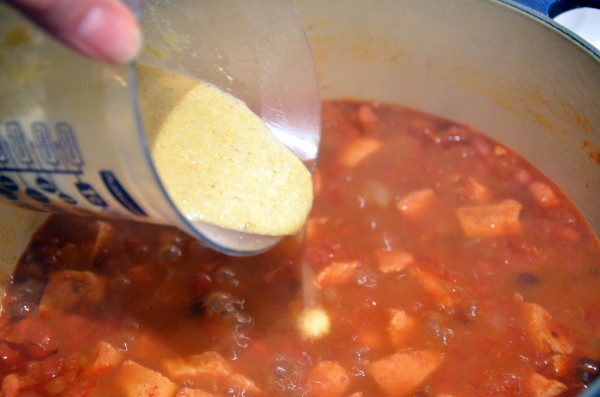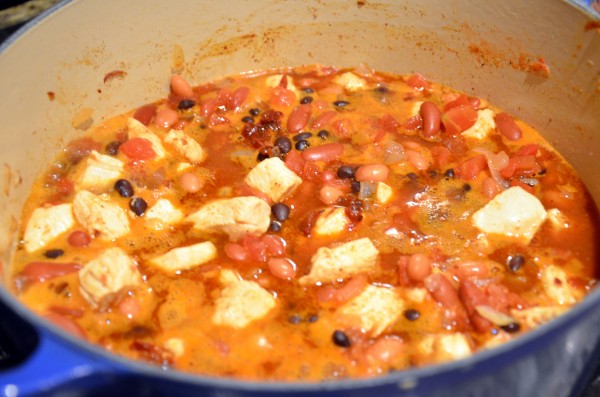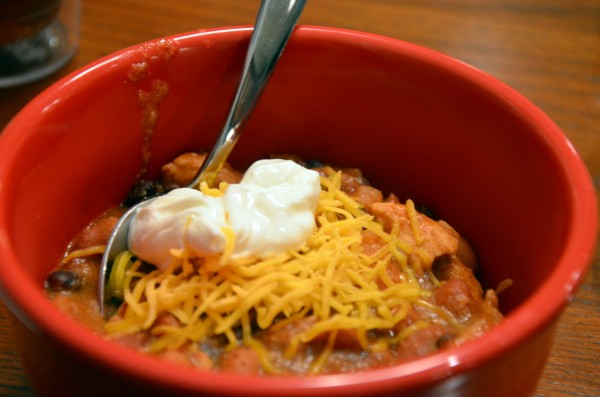 This was okay.  The flavor profile was good, but it had way too many beans for me.  This is my number one problem with chili and probably why other people's favorite chili recipe never satisfies me – I guess I just need a non-traditional, light on the beans chili.  I also think it would have been better texture-wise if I had used shredded chicken instead of cut pieces.  As far as things I did like, I thought the brightness the lime added was a nice touch and I did like the chili better with the sour cream and cheese garnishes. We got several meals out of it, but would I make it again?  Eh.  Maybe, with some modifications.  More than likely though, the quest for the perfect chili recipe will continue.