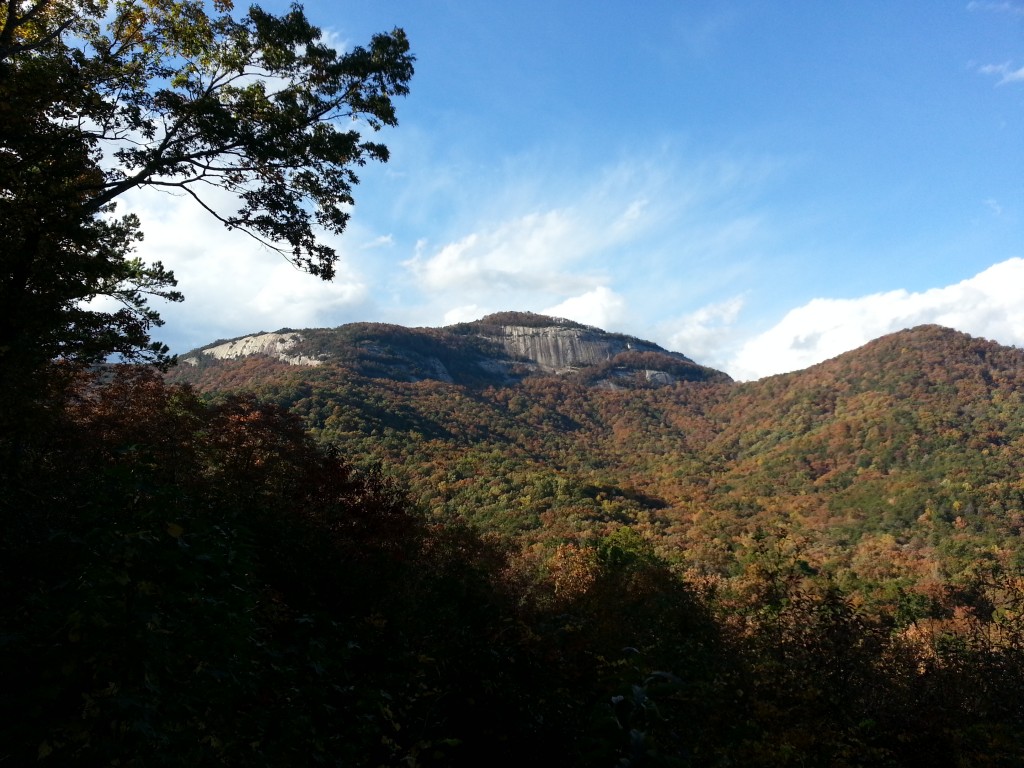 My brother and I had been planning a camping trip with our good friends Bobby and Simon for months. Unfortunately, I have been working nights for four of the last nine weeks, and the other five weeks I was on the inpatient service. Needless to say, my schedule wasn't compatible with a camping trip. However, last Thursday was my last day of night float (hopefully forever), and I took the rest of Friday off. The camping trip had finally arrived!
After some discussion, we decided to travel to Table Rock, SC. It had great reviews online and seemed the most centrally located for everybody (we live in Charleston, Charlotte, Atlanta, and Raleigh). Since I was off Friday, I arrived first and set up camp.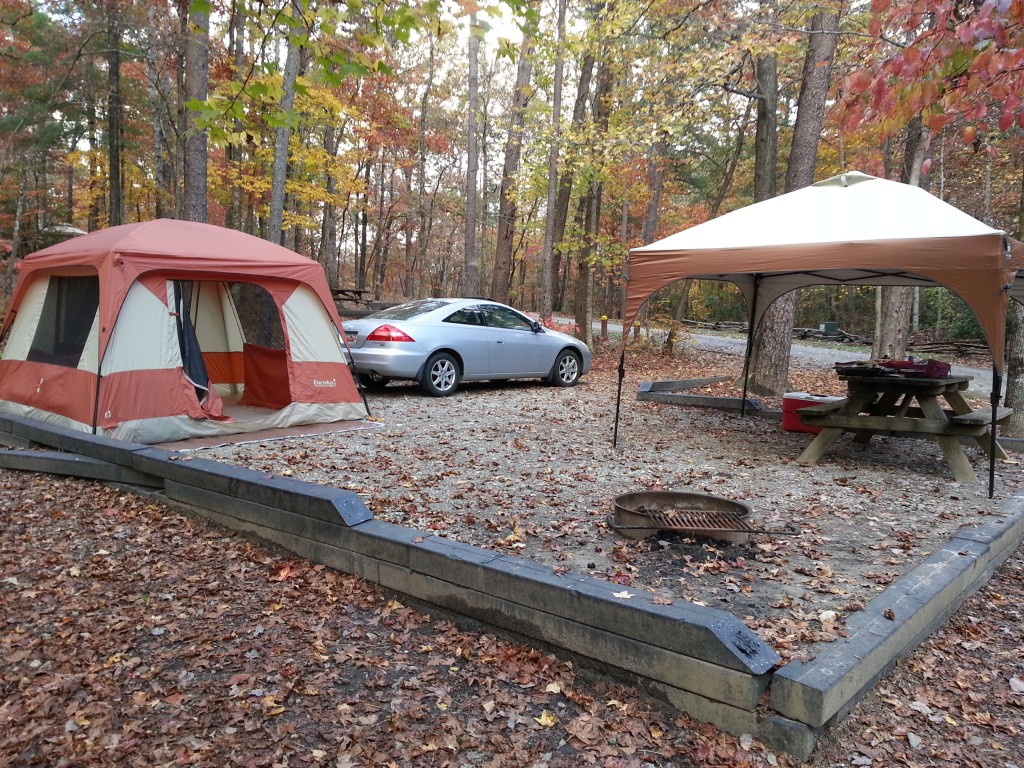 Bobby arrived about 8:30, and Ben and Simon finally showed up about 10:30. We cooked kabobs on the grill (previously prepared by my favorite Jennifer) and otherwise caught up with each other (I probably hadn't seen Simon in over 5 years). It was supposed to cool down into the 30s, but I was well prepared. I brought along a portable heater and an air mattress. I'm for the kind of camping that Jennifer might actually come along on.
After sleeping comfortably until well after sunrise, we woke up and made plans to tackle Table Rock. It's rated as a moderate hike online, but obviously I don't hang out with folks who rate those trails, because I would have rated this one strenuous.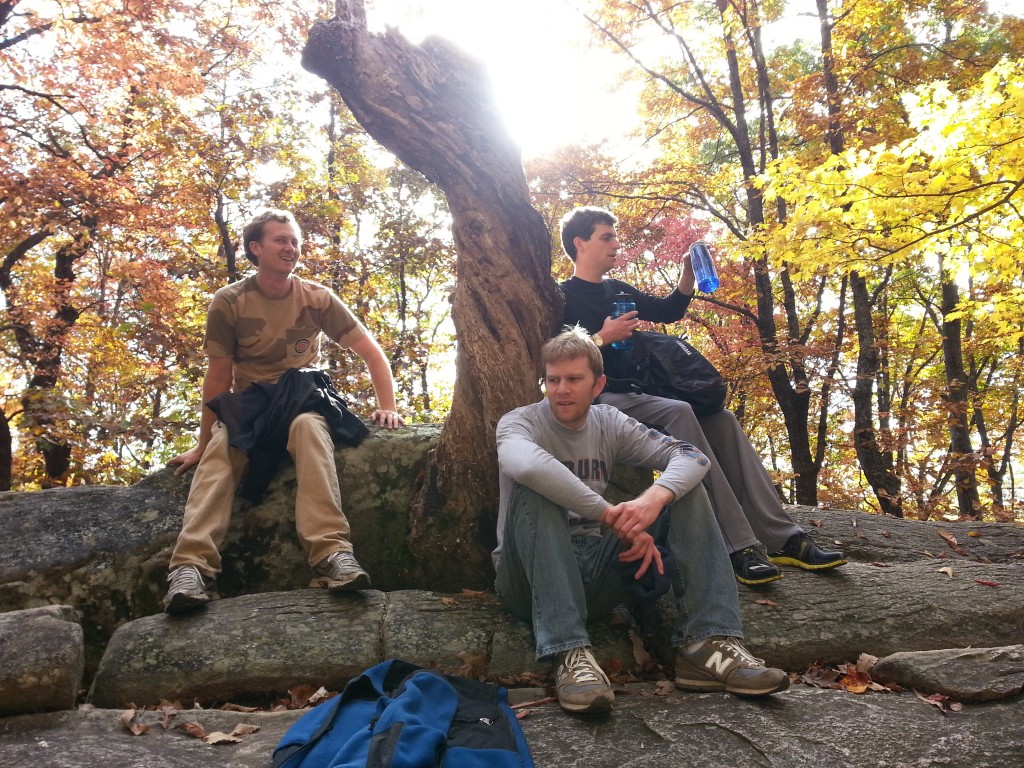 It's about a 7 mile round trip with a 2,000 foot elevation gain. I don't think any of us were quite prepared for what was in store. We didn't bring enough water, nor did we pack lunches for the top. But the views from the top were still worth it.
The round trip took about 3.5 hours, and we were all quite exhausted by the end of it. After making it back, we all pretty much crashed for the rest of the afternoon. Bobby and I went to buy some additional charcoal and breakfast for Sunday morning. That night, we cooked hamburgers and sat around the fire. It was another cold night, but my tent weathered it well.
On Sunday morning, we cooked eggs and bacon in Jennifer's handy cast iron skillet before packing up and heading out of town. All-in-all, it was a great trip. Unfortunately, it's much harder to find time to hang out with my Dothan friends now than it was in high school. Next time, I just have to convince Jennifer to go.