With the summer's produce in full swing, we were looking forward to this Sweet as Pie pick from Ina Garten's cookbook, Foolproof – Provencal Cherry Tomato Gratin.  I'm generally wary of Ina Garten recipes since I find her to be a bit intimidating and slightly pretentious (sorry, Ina, I don't have any "good" $60 Mexican vanilla extract), but this recipe seemed so simple and so season-appropriate that I was sure it would work.  Here's how it came together:
First I halved 3 pints of grape tomatoes.  Well, it would have been 3 full pints, but half of one of the pints fell into the garbage disposal during rinsing.  Sorry, Ina – don't judge me too harshly.  I seasoned the tomatoes with olive oil, dried thyme, salt, and pepper.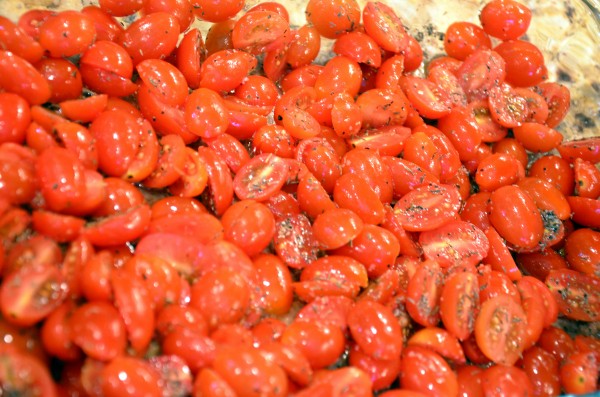 Next I mixed some pre-minced garlic (sorry, Ina), salt, dried parsley (sorry, Ina), olive oil, and some sourdough bread cubes (sorry, Ina, I did not have any country bread and I chose not to waste the crusts) in my mini-chopper and processed until I had seasoned crumbs.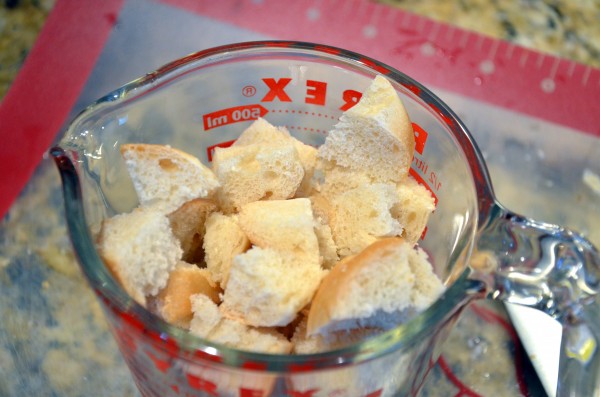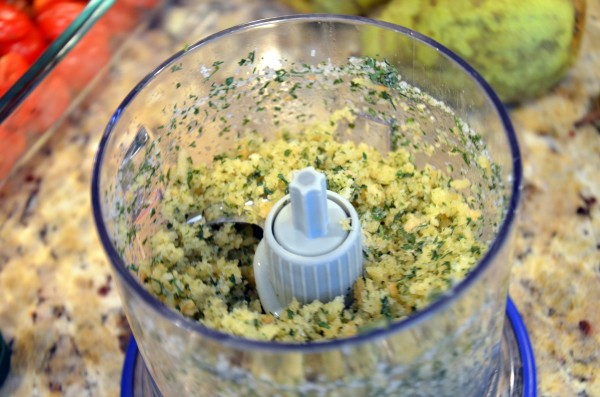 I sprinkled the crumbs over the tomatoes and put the dish into the oven to bake for about 45 minutes.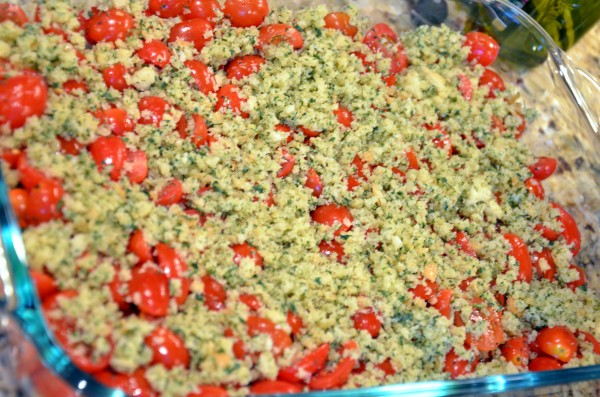 We really enjoyed this.  It makes a lot, but we had no trouble knocking out the leftovers within a couple of days.  It's easy, delicious, and pretty enough for company.  I'm already thinking of occasions I could made it for and people I could recommend it to.  If you like tomatoes, definitely check this one out.  And now I want to add this cookbook to my ever-growing collection – but only if no one tells Ina about all my ingredient substitutions!