For the September dessert selection on Sweet as Pie, we got to try these Strawberry Cupcakes.  They were a little different (especially the icing/glaze), but pretty tasty.  Here's how they came together:
First, I mixed together cake mix, strawberry jello, oil, strawberries, water, and eggs in my mixer.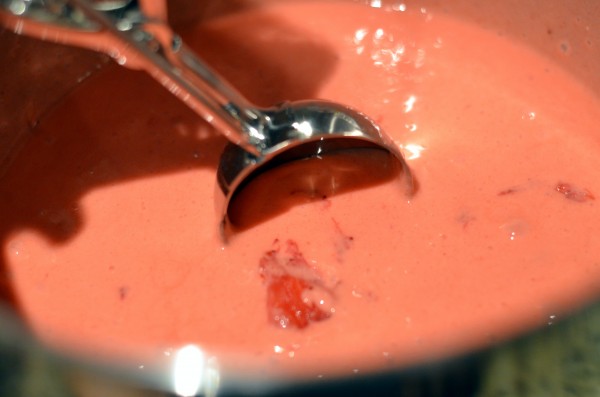 I used one of my trusty scoops to portion out the batter into cupcake tins.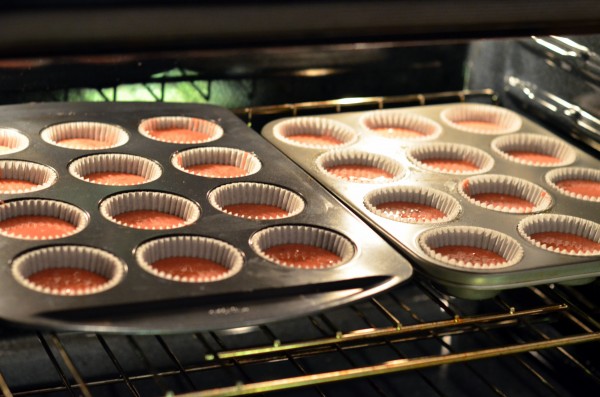 While the baked cupcakes cooled, I made the icing/glaze.  I blended butter, sugar, and more strawberries.  I poked the cupcakes with a toothpick before glazing, but I'm not sure how effective this step really was.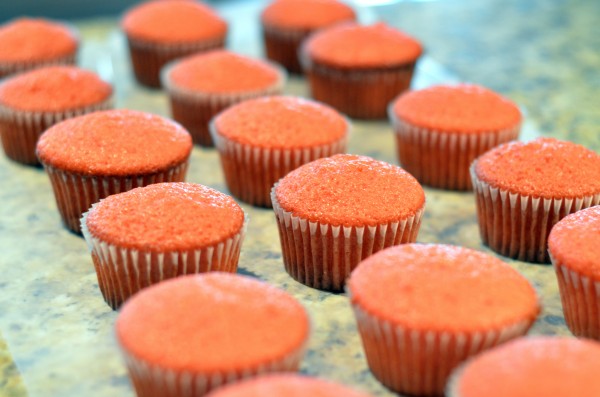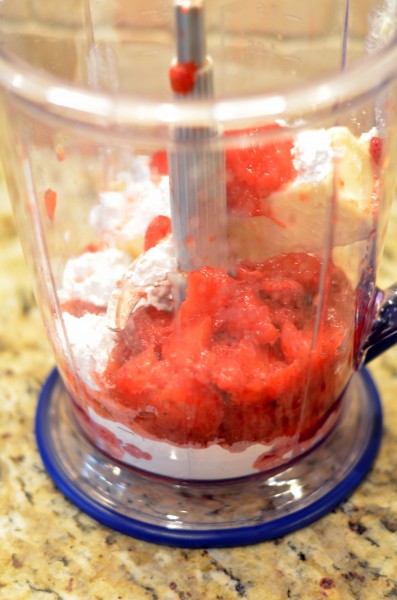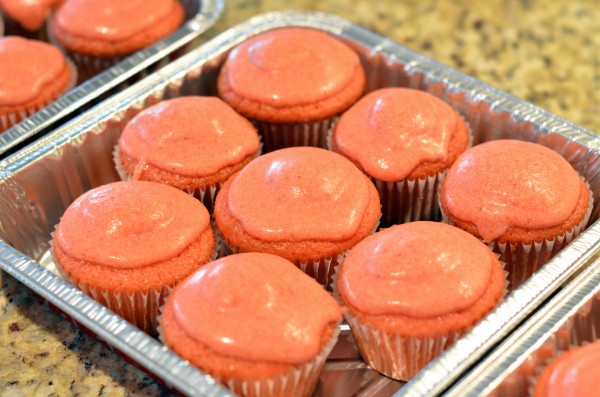 We enjoyed these for several days and even shared some with some friends who had recently welcomed their son to the world.  If I make them again, I'll go with a traditional icing or frosting I think.  I just wasn't a fan of the runny glaze – maybe I didn't get it quite right, but it wasn't the cupcake topping for me.  The cake part, however, was scrumptious!