Two desserts in August!  In addition to the Easy Blueberry Pie, the August Sweet as Pie menu also offered these Caramel Smores Cups.  What a quick and easy treat!  Here's how they came together:
First, I mixed the cookie dough according to the package directions.  Make Your Life Easier Tip #1:  Cream your butter before adding in the dry mix.  Trust me.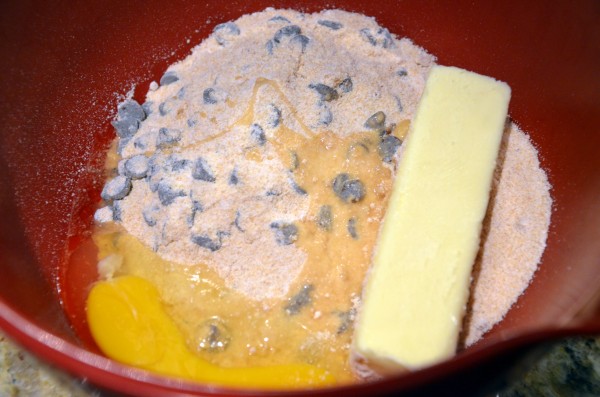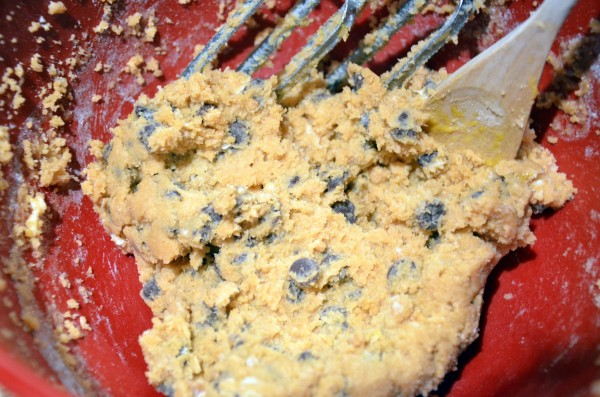 I used my smallest scoop to portion out the cookie dough into my mini muffin tins – way easier than hand-rolling 36 cookies.  Make Your Life Easier Tip #2:  Have your husband (or kids if you have any) unwrap the 36 Rolos while you do this.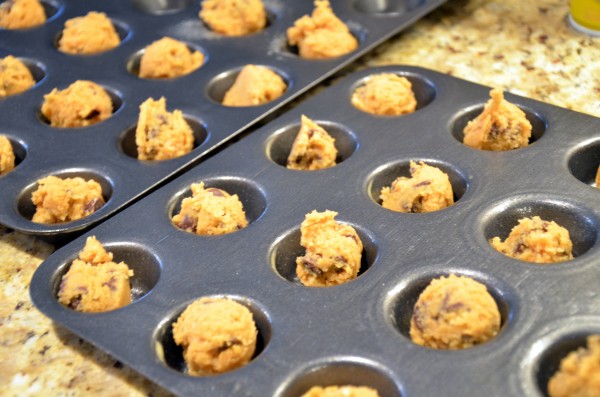 The cookie cups baked for about 8 minutes.  Then, I inverted a Rolo and pressed it into each cookie cup.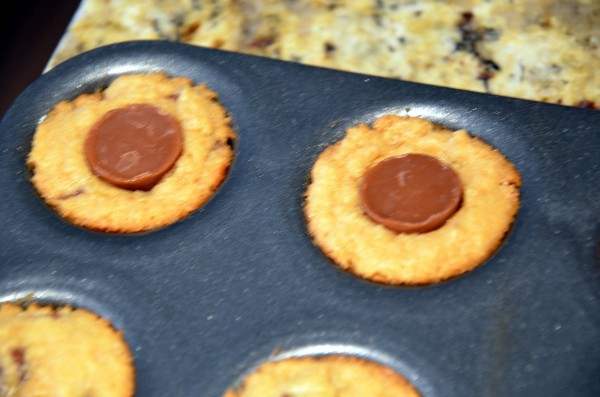 I added three mini marshmallows to each cookie top and baked for about 3 more minutes or until the marshmallows puffed and started to brown.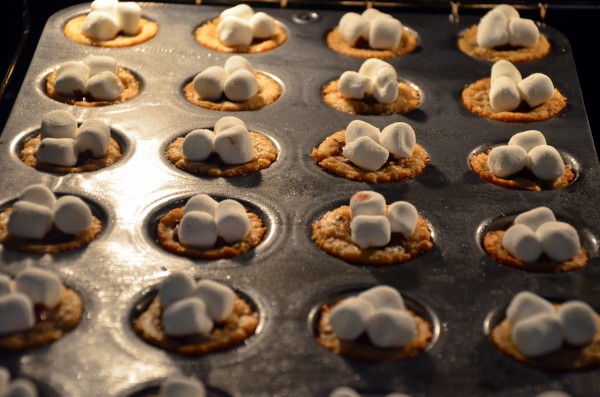 After the cookie cups cooled, it was time for the chocolate drizzle.  Make Your Life Easier Tip #3:  Do not follow the recipe directions and try to melt your chocolate in a Ziploc bag in the microwave and make your own pastry bag by snipping off the corner.  It does not work as well as you think it will.  It starts out okay: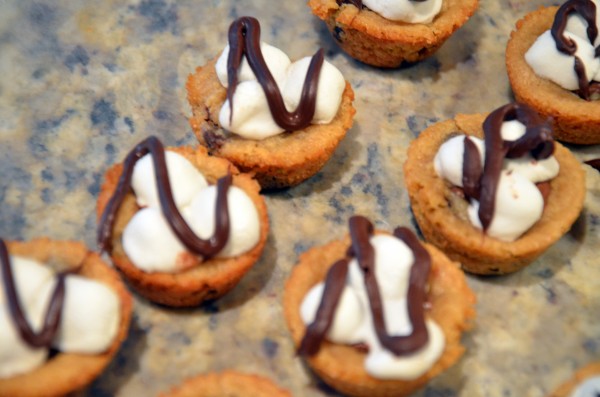 But then: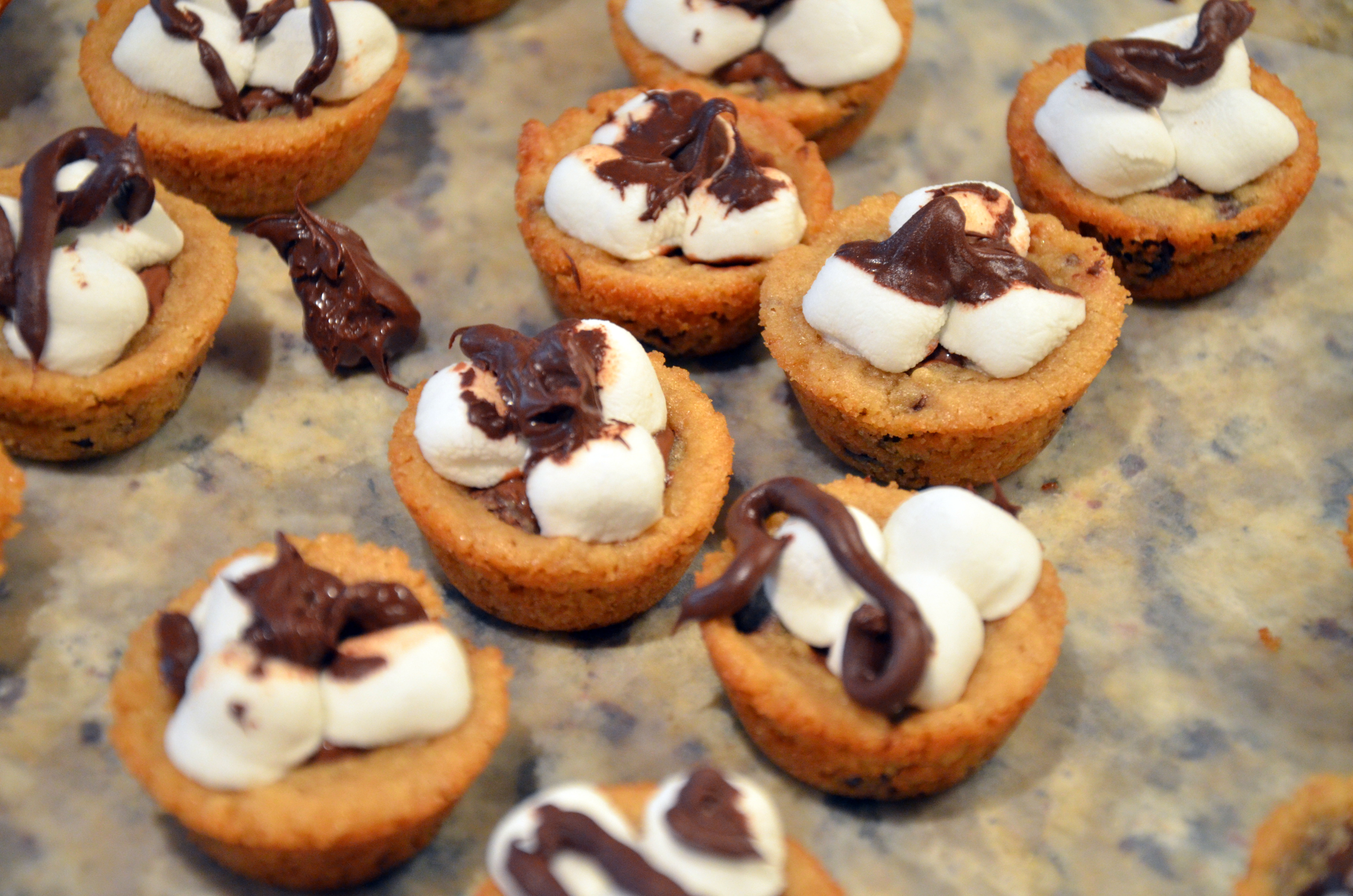 I would stick with melting the chocolate in a bowl (maybe with a little vegetable oil to make it shiny and smooth) and then drizzling with a spoon or just using ice cream topping or other chocolate syrup instead.  Or, you could probably just top each cookie with a few chocolate chips at the same time you add the marshmallows.
I made these the morning of the cardiology program's excursion to Morris Island.  I'm happy to say that these were a huge hit!  Word was being passed down the beach and every last one of them was eaten.  That's one of the best things about cooking – when other people enjoy your creations!  I'll definitely keep this recipe in mind for future occasions.  Being such a crowd pleaser, how could I not?