The last Sweet as Pie recipe of the year!  I saved this one for the end so we could take it to a New Year's Eve gathering with friends.  I'm not much of a baker yet, but this cake was easy enough to make for a from-scratch dessert.  Here's how it came together:
The ingredients: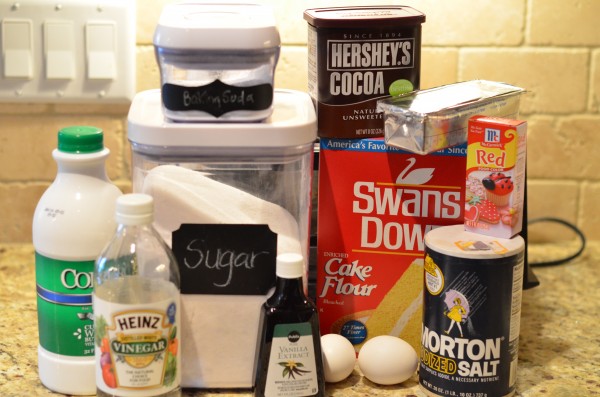 First I creamed together shortening and sugar.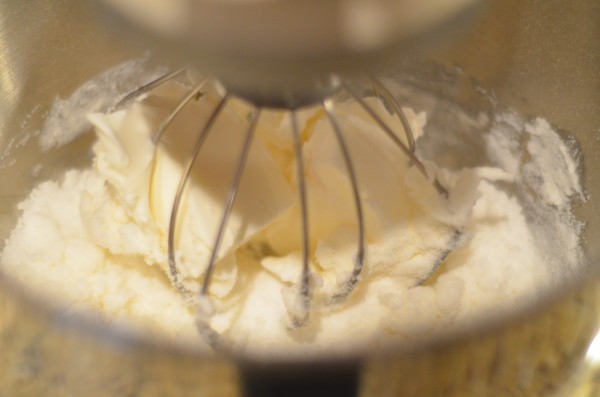 Then I sifted some cake flour and salt together and mixed buttermilk, eggs, vinegar (who ever came up with the idea of putting vinegar in a cake?), baking soda, and vanilla.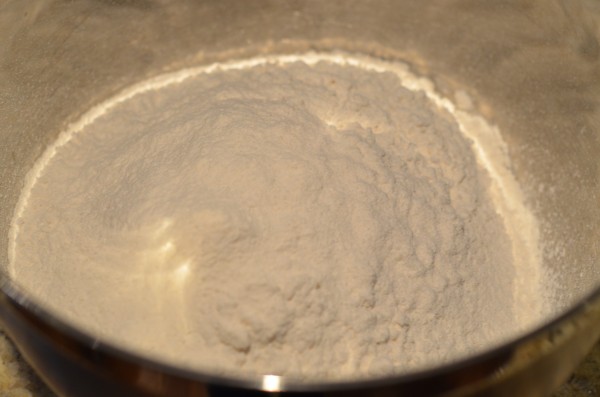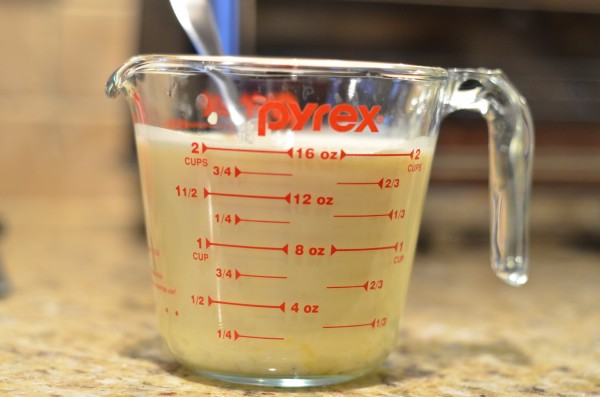 I mixed an entire bottle of red food coloring with a little cocoa powder.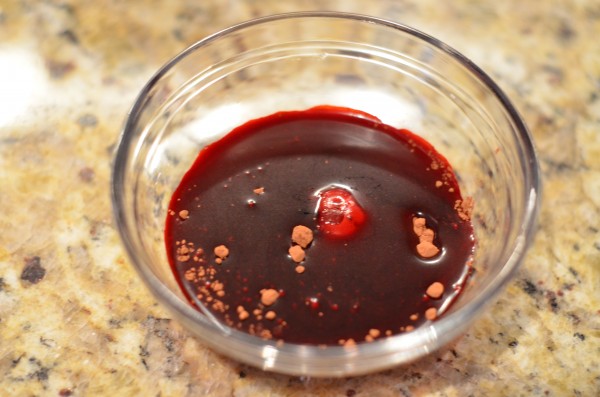 Add the dry ingredients and wet ingredients alternately until it's all mixed together.  Then, add in the food coloring mixture and stir until just combined.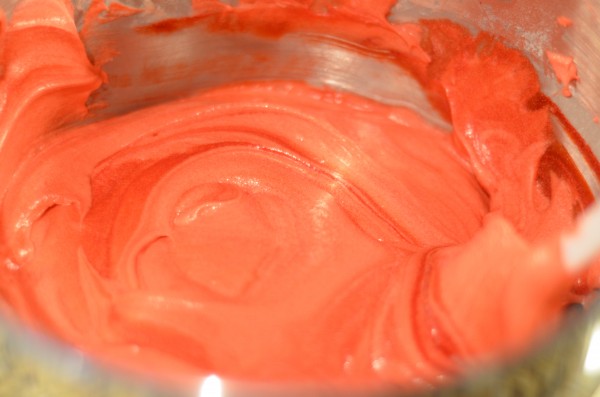 And I just want to take a moment to note how much I'm loving my new kitchen – I finally feel like I have enough room to be organized!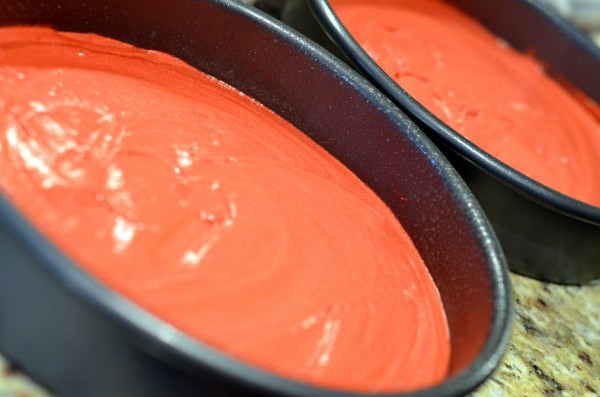 After about 25 minutes in the oven: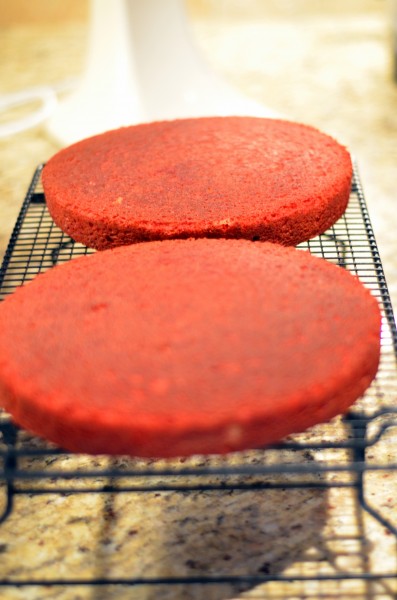 While the cake cooled, I mixed up the cream cheese icing.  It's best if you don't concentrate on what all goes into a batch of cream cheese icing, but here are some pictures in case you just have to know.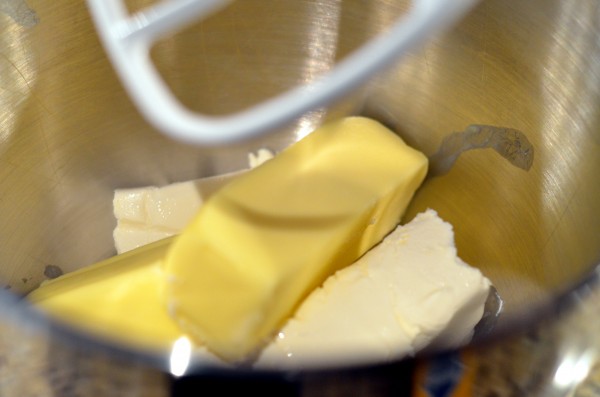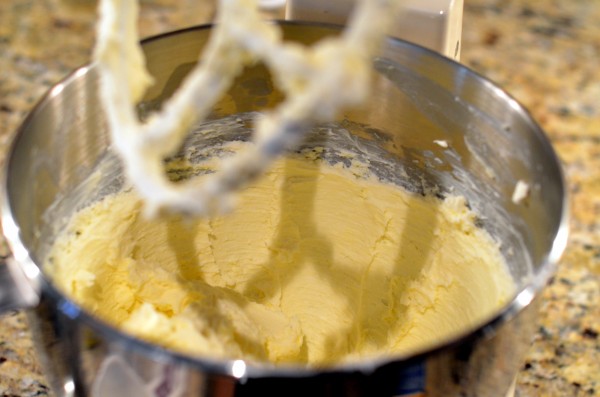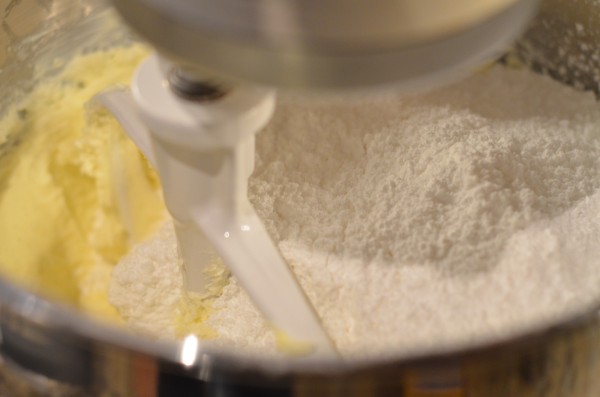 All that's left is to ice the cake!  I'm not a great icer, so I used a spoon to disguise my lack of technique.  I'd love to take a class on this sometime.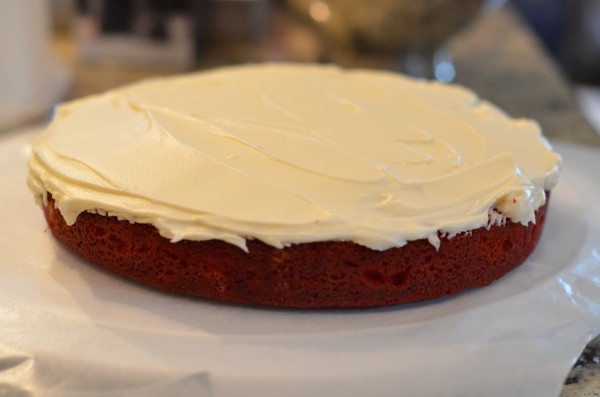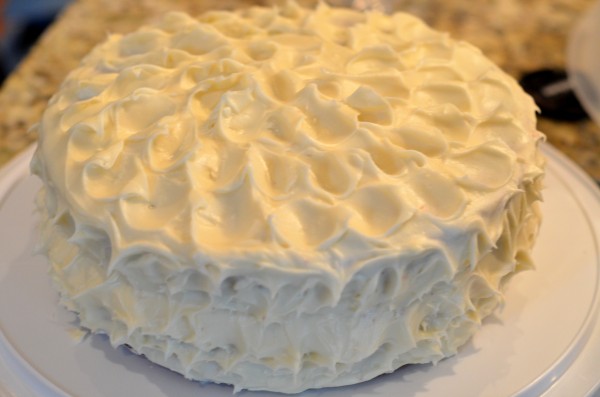 We haven't cut into it yet since we're taking it to the party tonight, but I can personally vouch for the deliciousness of the icing!  Phillip and I haven't met a red velvet cake we didn't like, so we're hoping this one will be a hit too.  I'll be sure to post an update with a picture of the inside!
***Update***
The cake was delicious and so pretty!  Everyone at the party really enjoyed it and I got lots of compliments.  Next time I'll double the red food coloring for a deeper color though.