Our next Sweet as Pie pick for the month was Pork Chops with Pineapple Fried Rice.  We are fans of both pork chops and fried rice around here, so we were eager to give this one a try.  Although different from our usual fried rice, this one was pretty good and a nice change.  Here's how it came together:
I started by grilling some pineapple in my grill pan – quick and easy.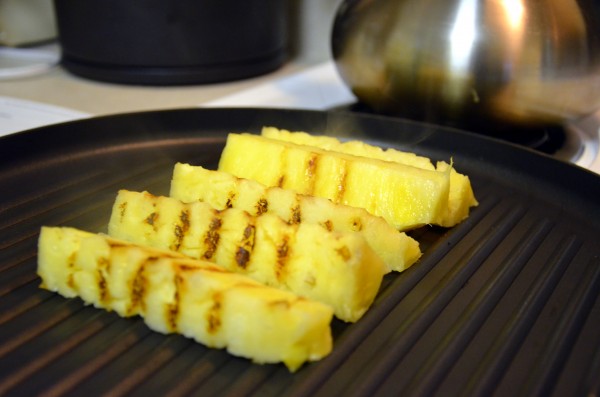 I'd made a few cups of instant rice earlier in the day (I have better luck frying cold rice), so I didn't have to wait for the rice to cook to get started on the rest of dinner.  Next, I browned some pork chops.
After the onions started to soften, I added a mixture of soy sauce, rice wine vinegar, honey, and sriracha.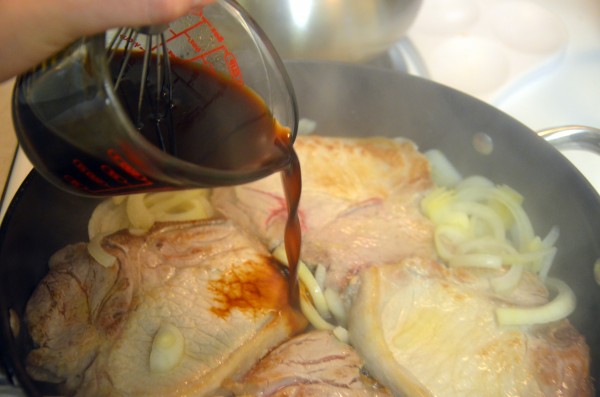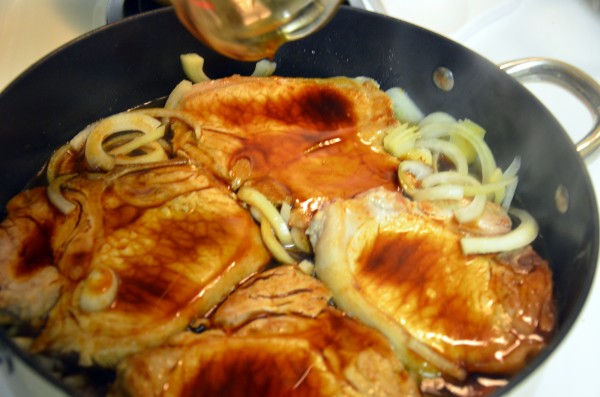 After removing the pork chops and sauce from the pan after the sauce had thickened, I started on the rice.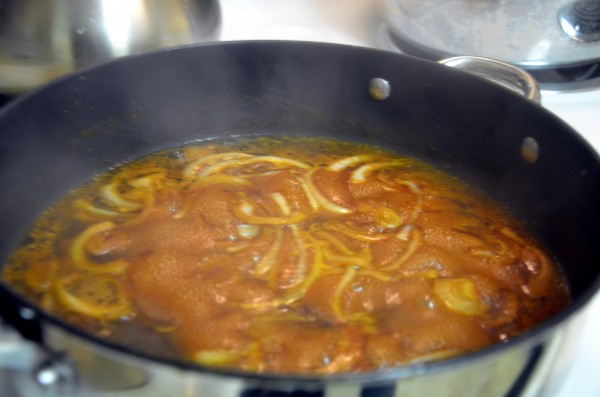 I sauteed some garlic and then scrambled an egg.  I was supposed to mix in peas and pimientos at this step, but I skipped them.  Afterwards, I mixed in the rice, some more soy sauce, and salt and pepper to taste.  Once the rice was heated and beginning to take on a little color, I added the grilled pineapple.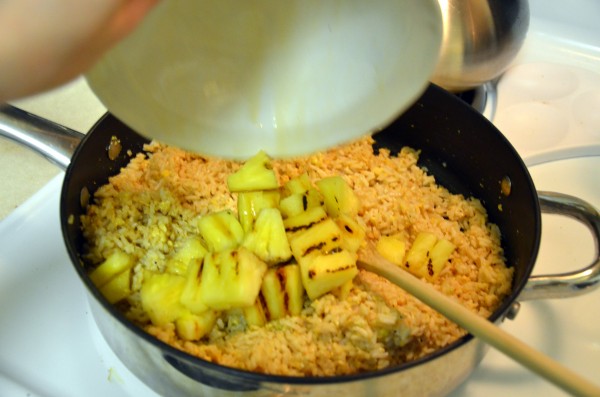 I stacked our chops on top of the rice and drizzled on some of the pan sauce.
I really liked the grilled pineapple since it gave some substance to the rice and the sauce was flavorful, but not overbearing.  The recipe is easy enough to modify to fit your family's taste and makes a good weeknight option.  It's also a good way to use up leftover rice.  Maybe next time I'll put peas in for Phillip!