I was really excited to see French Onion Soup on this month's Sweet as Pie menu since it's probably my favorite soup.  I've made the America's Test Kitchen version in the past, but was hoping Pioneer Woman's simpler version would be just as tasty and require less prep.  Although the soup did not have as rich a flavor as the America's Test Kitchen version, it was still really yummy and I would definitely make it again.  Here's how it came together:
First, melt PW's favorite ingredient in a dutch oven.  Then add the onions and saute until tender.  I liked that with this recipe I got to put the onions in the oven to finish caramelizing which meant I didn't have to carefully monitor them (which, admittedly, had been a problem for me in past attempts).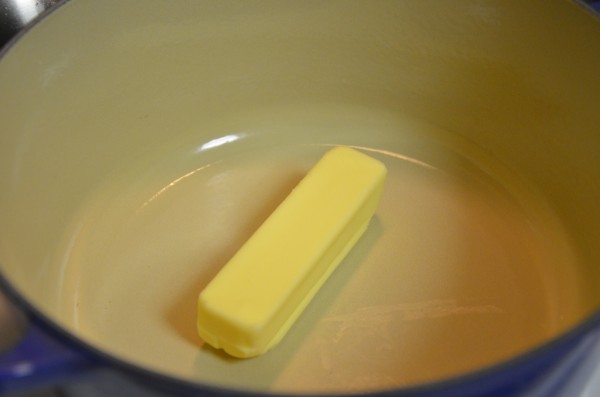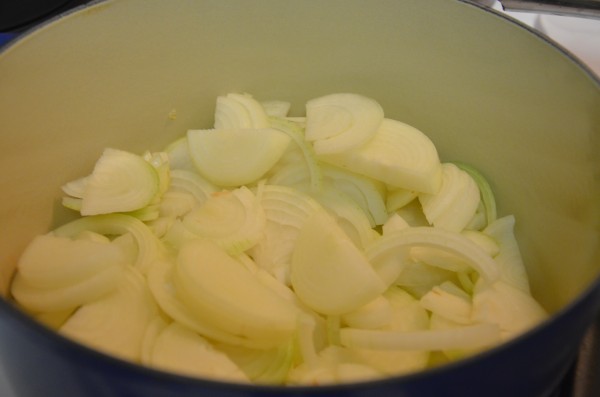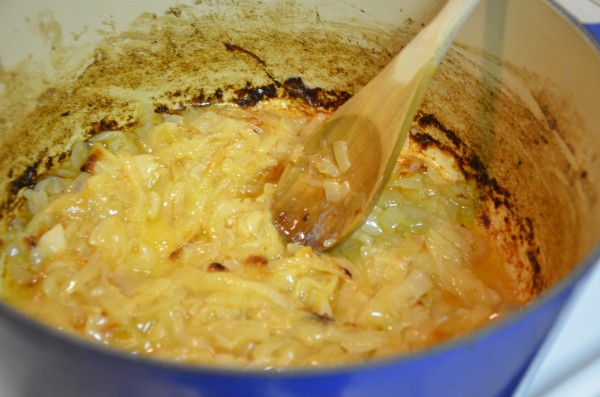 Once the onions come out of the oven, add wine, chicken and beef broths, worcestershire sauce, and minced garlic.  I tasted it at this point to check my seasonings and couldn't resist adding a little bit of thyme – it just needed a little something to punch it up a bit.  Allow this to simmer for a while and then it's ready to serve.  Very simple as far as French Onion soup goes.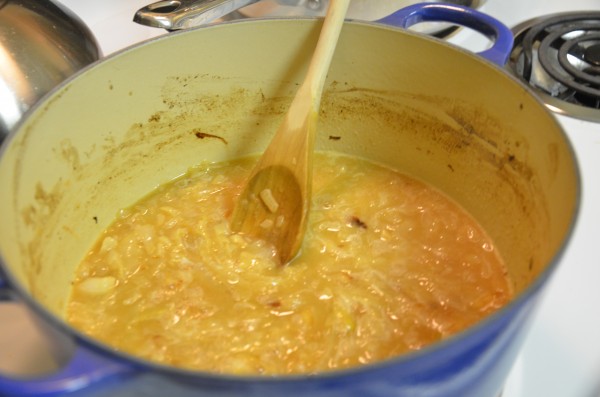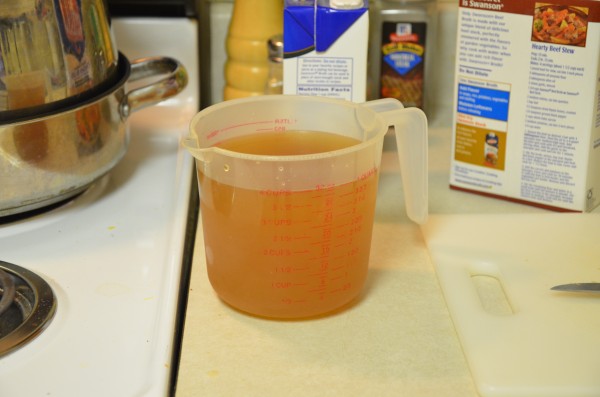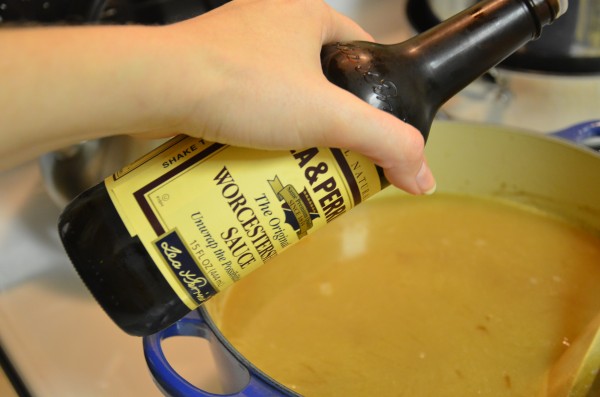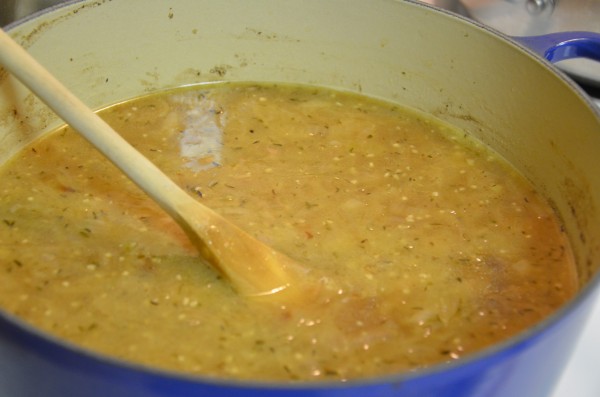 We served ours with slices of French bread and plain ol' Swiss cheese melted under the broiler.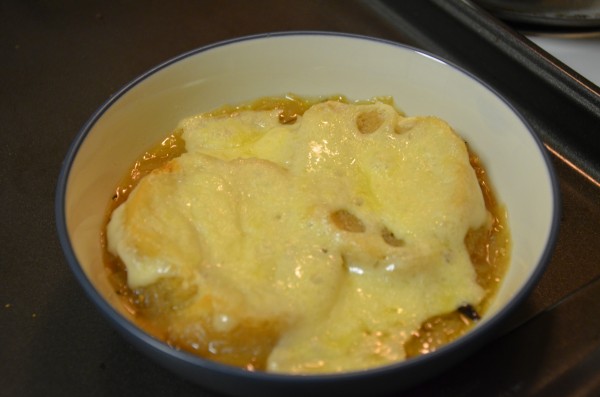 I love soup recipes because you typically get several meals out of one batch.  This soup was no exception and fed us both several times throughout the week.  As I said, I like my French Onion soup to have a deeper, more complex flavor, but I think using red wine instead of white might help out on that front.  Overall, I think this is a solid recipe and definitely deserves another turn at our table, even if I end up playing around with the flavoring some next time.