At the end of July we were very excited to head to Virginia to celebrate our friend Gabe's wedding.  These are our top reasons why:
We are always excited to take a trip.
Neither of us had spent much time in Virginia before.
Several of our friends that we don't get to see often enough were also making the trip.
We love Gabe.  This was the real reason we drove to Virginia.  I've known Gabe since elementary school so we've been good friends for years.  He's one of my favorites.  Phillip is friends with Gabe entirely without me since they had classes together in undergrad and also went to med school together.
We arrived in Virginia late Friday night, but nonetheless took some time to catch up with our friends Josh and Kristen who had come from Louisville for the weekend.  They are expecting a new addition to their family this fall so we were glad they were able to make it.  We ended up staying up late (well, late for us) talking and watching the end of the Olympic Opening Ceremonies and enjoyed breakfast together on Saturday morning before heading out to the wedding site to hang out and help out where needed.  The wedding and reception were at Maggie's (that's the bride) sister's home in "rural" Virginia.  I say rural because it was really out there.  Had to take a gravel road to get to the dirt road, out there.  Questioned whether the Honda could make it, out there.  But it was out there enough to be the perfect setting for a comfortable, casual wedding, which just suited the happy couple.
Kristen and I ended up helping Myra and Audra (Gabe's mother and sister) prepare the table arrangements while Phillip and Josh put lights up in the tent for the reception.
A few hours later it was time for the wedding.  Gabe and Maggie were married in a simple ceremony surrounded by their families and friends.  They even wrote their own vows which were sweet enough for tears.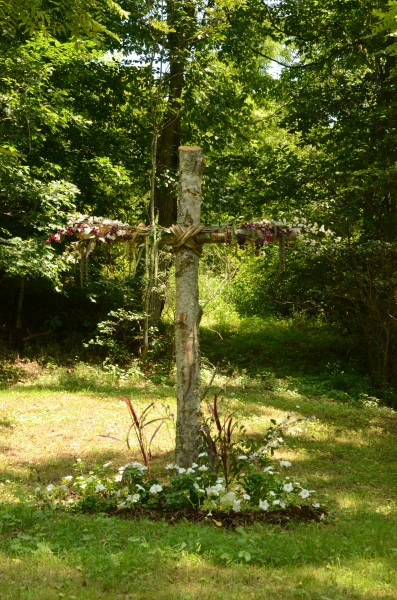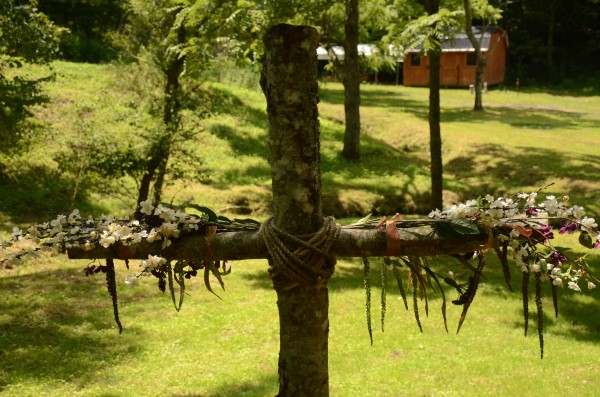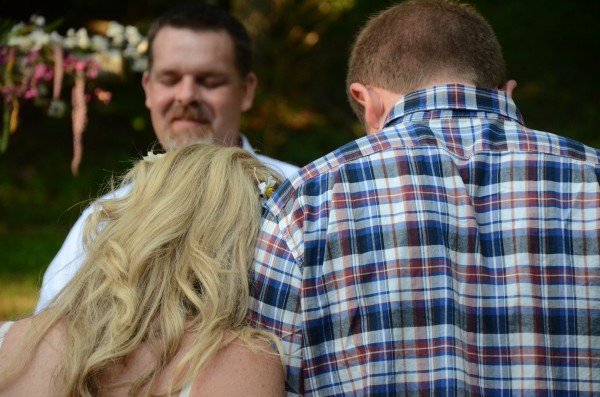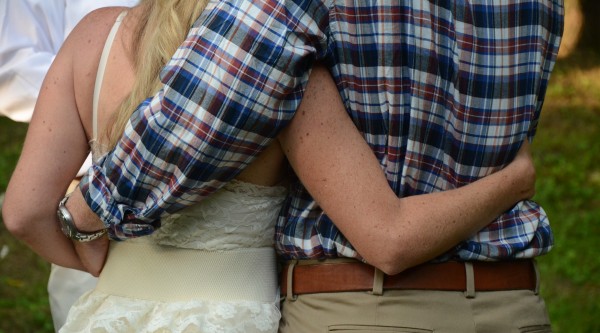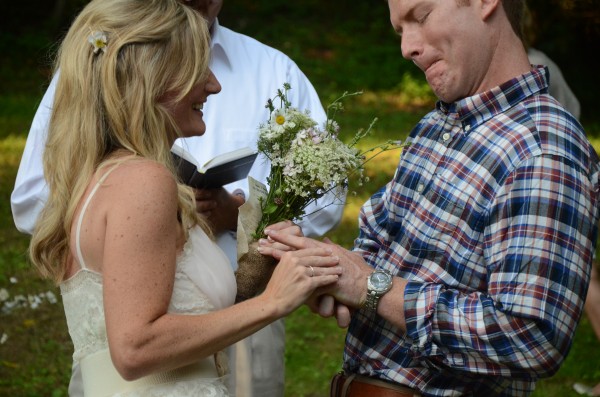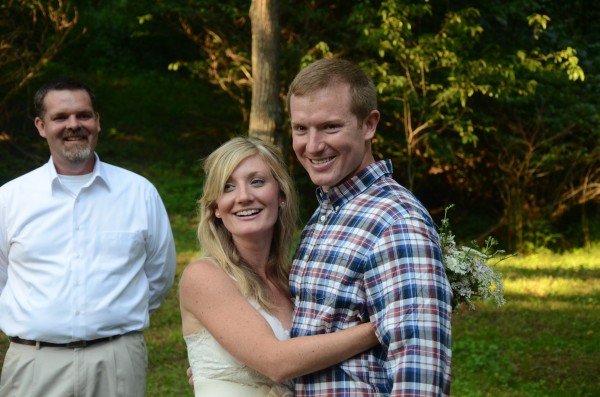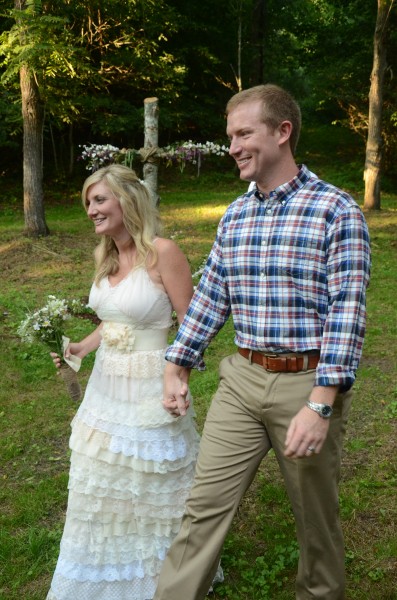 Then it was time for the reception, complete with a whole roasted pig, bluegrass band, and kegs of locally-brewed beer.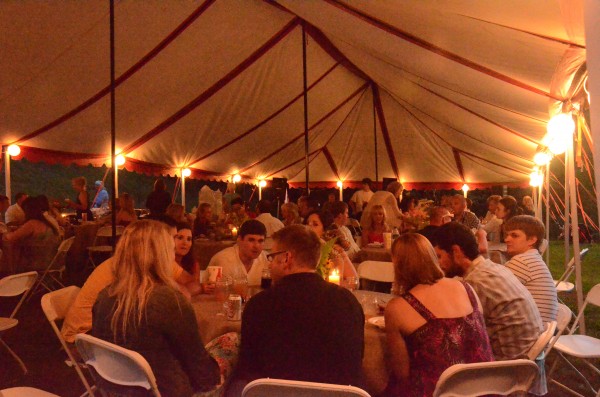 The band was good, but made a horrible, horrible mistake (at least for most of this crowd) by choosing to close the evening with "Rocky Top."  I of course thought it was delightful and sang along, but the majority of the guests booed and immediately began plotting to make an encore out of "Sweet Home Alabama."  Luckily, Josh is great at taking the stage at weddings with borrowed guitars so he was happy to oblige the Bama crowd.  Then, he followed it up with what is becoming a wedding tradition – "Wagon Wheel."  He performed that at our wedding with a stage full of our friends and it was one of our favorite parts of the day.  We stayed until the end and had a great time.  So glad we could share in the day!