I know!  Crazy, right!?!  But after looking at dozens of houses in Charleston, we finally decided to build a home in a small development on James Island.  All the things we were looking for in a home and still within our budget!  So, we are renting in the short-term while the house is being built.  What does that mean for you?  Well, it means that you'll get to share in the process as we document it here.  And maybe even have the opportunity to help us make some choices on finishes as we progress through the selections process.  Be on the lookout for posts that ask for your opinion on colors, carpets, faucets, etc.!
We picked a floorplan and a lot, and are now just a few weeks away from breaking ground (we're waiting on permits).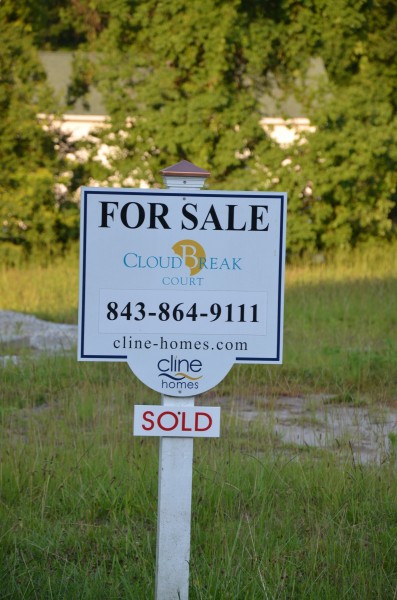 On Friday, we had our first appointment with the design coordinator to choose our first item – cabinets!  We started with the kitchen cabinets and Phillip and I decided on these (the one in the picture actually has a slight glaze to it that we won't have on ours, but it's subtle, so this is pretty close):
We picked out these knobs and pulls for the kitchen: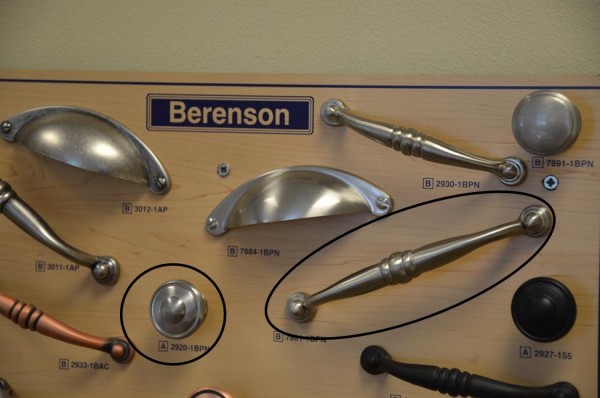 Then, it was on to the bathroom cabinetry.  One of the upsides to building in this sort of restricted environment is that your choices are automatically narrowed down for you based on what is built into the cost of your home.  As someone who can be easily overwhelmed, I think this is great.  Once we had a look at a few different bathroom cabinetry choices, we picked this one: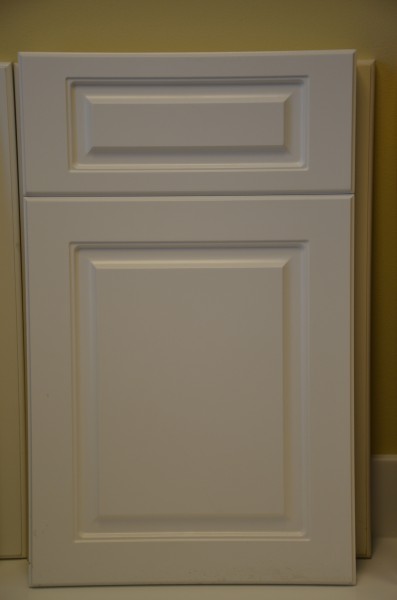 And then we decided on these pulls and knobs, which are kind of chrome and kind of brushed at the same time – so it won't matter which faucet finish we choose later.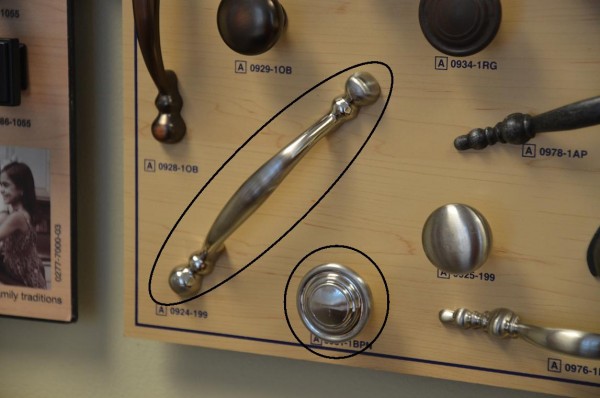 We know it will be a long and at times stressful project, but we couldn't be more excited for our new place!  A new house in a new city for a new chapter.  Feel free to share any ideas or comments below!