Another great grilling recipe from Sweet as Pie!  The recipe starts with a marinade made from olive oil, balsamic, brown sugar, and steak seasoning.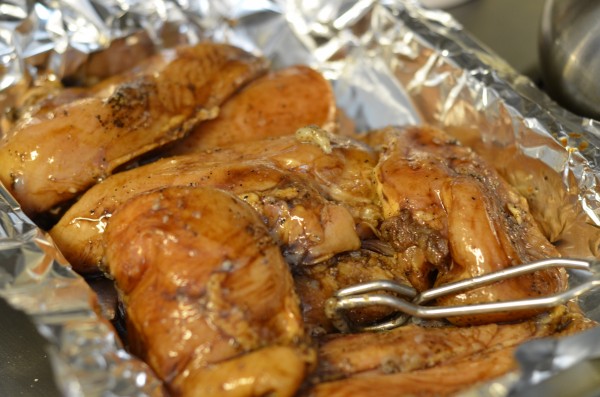 I let these marinate overnight, although they didn't necessarily need quite that much time.  I think a few hours would have done the trick.  Phillip manned our grill and turned out some beautiful work.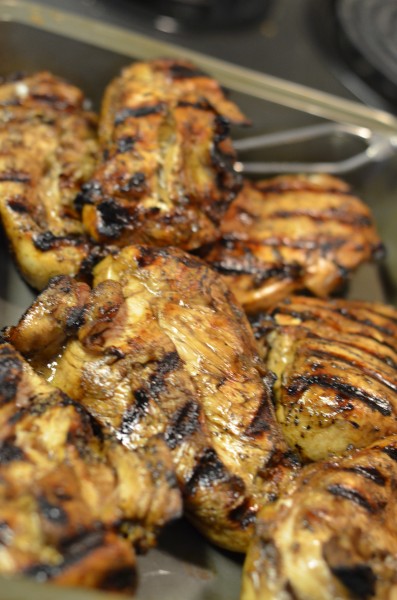 While the chicken was cooking, I pulled the sauce together.
After cooking the bacon and setting it to the side, heat some honey, worcestershire, and hot sauce.
Once heated, add the bacon back to the sauce, and voila!  Delicious sweet and savory chicken sauce!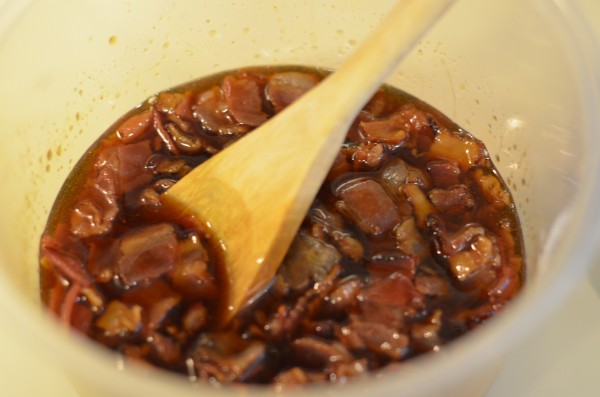 The chicken itself was very flavorful, but the addition of the sauce really made it.  A really tasty main dish that only needs a simple side.  The sauce reheated wonderfully, so we enjoyed this one for several days.  An easy summer recipe!