On Sunday, I was feeling unusually breakfast-y, and I stood in front of the open fridge for a few minutes before realizing I had all the ingredients to make breakfast bowls, a PW recipe from her first cookbook that I'd been meaning to try.  And, even better, it helped me clear some bits and pieces of leftovers from my shelves!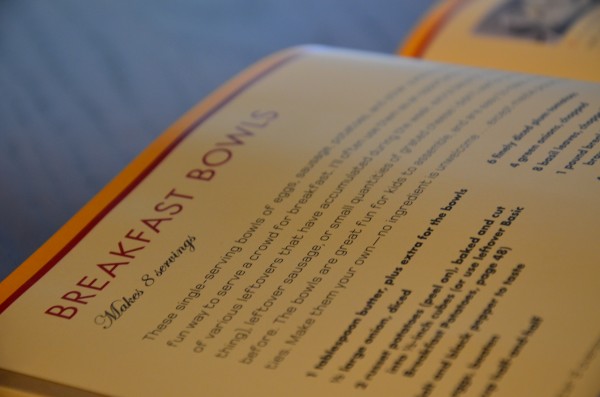 Basically, you make an omelet without having to make an omelet (and if you're me, without having to eat any eggs).  Brilliant!  First, I used some more of the hashbrowns I bought for the PW Breakfast Burritos.
At one point you can pour in a beaten egg (if you go for that sort of thing), but these are perfectly yummy egg-free.  After you've built your bowl, it goes in the oven for 10-15 minutes.
These were super easy to make, tasty, and customizable.  And, they have the added bonus of being able to be prepped ahead of time, or put together as late-sleepers wander into the kitchen.  I'll definitely keep this one in mind for weekends!