As I mentioned, Mom and Grandmother were in town on Saturday.  A few months ago, I got an e-mail with upcoming shows at the BJCC and one of the acts in March was Sandi Patty.  I immediately thought of Grandmother since one of her favorite songs is Sandi Patty's version of "It Took a Miracle".  So I called her up and asked her if she would like to go, and it was an instant yes.
I'd gotten our tickets pretty early, so we had great seats – fourth row!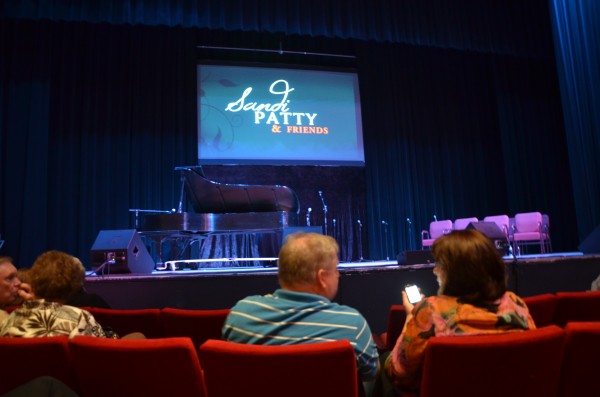 Even though we didn't know most of the songs, it was still a lot of fun to listen to some talented singers and watch all the other concert attendees really get into the music.  We had a great night out!