So this may be the pregnancy talking, but I'm addicted to these cookies.  They are so chocolatey!  And I like the chewy, cake-like texture.  And if you put them in the microwave for a few seconds and enjoy them with a cold glass of milk – YUM.  It would also not be wrong to have a couple of warm cookies under a scoop of vanilla ice cream or fro-yo.  Maybe with a little chocolate syrup drizzle.  Maybe with a little whipped cream on top.  Maybe that's definitely the pregnancy talking.  Anyway, a great pick from Sweet as Pie (even if I'm a month behind in making them).  Here's how they came together:
First I mixed butter, sugar, brown sugar, and some melted baking chocolate together.  If that's not a recipe for delicious, I don't know what is.  I added the eggs one at a time.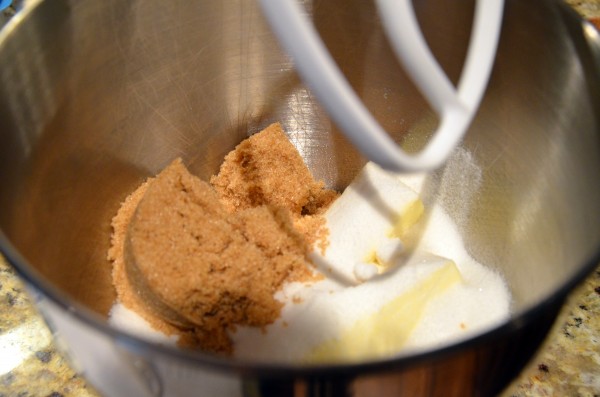 While that was creaming, I whisked together (instead of sifting, because I'm 9 months pregnant and lazy) flour, cocoa, baking powder, and salt.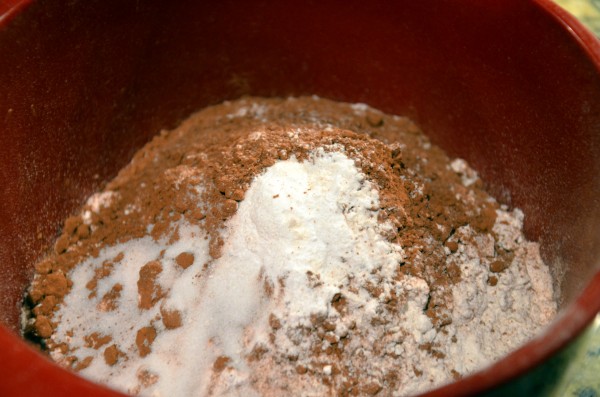 After I mixed in the dry ingredients, I added chocolate chips (a mix of regular and mini because that's what I had in my pantry) and a tablespoon of vanilla.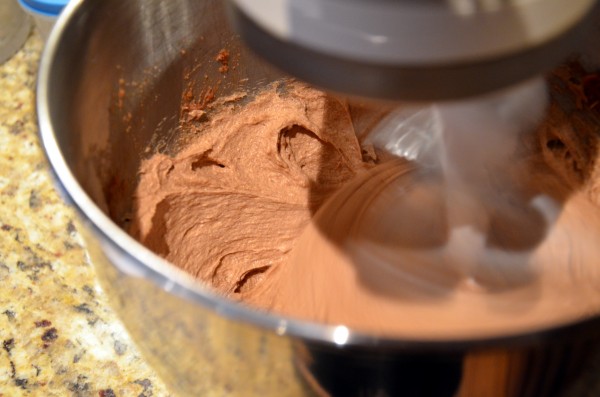 Finally, I portioned out the cookies and baked until nearly cooked through.
Yummy, chocolatey goodness!  Try not to eat them all at once.