Once Phillip rotated off of night float, we took the opportunity for a mini-vacation down to Savannah.  We just went overnight but had a great time. We hit the road on a Saturday morning and arrived in town in time for a delicious brunch in the historic downtown area.   B Matthew's Eatery was located near our hotel and also came recommended by Southern Living.  Phillip had the Fried Green Tomato Benedict and I had Shrimp and Grits (since they were out of the Duck and Waffle) and both were very good.  After brunch we set out to catch one of the trolley tours for a nice overview of the historic district.  It was a gorgeous spring day and we really enjoyed catching all of the early blooms around town.  We finished the trolley circuit and hopped off to do some exploring on our own.  Savannah has numerous squares which are really like tiny parks.  Each has a distinctive personality and we liked going from square to square to figure out which ones we liked best.  Phillip enjoyed reading all of the historical markers along the way.  We picked up some sangria to sip while we took our walking tour.  Of course, it just wouldn't be a sunny day if one or both of us didn't come away with a sunburn.  It was me this time, but luckily it was really mild.  Ah, the life of a pale person.  We had supper at The Olde Pink House where Phillip had the flounder and I opted for that evening's special, a tasty venison dish.
The next morning we headed out to Tybee Island to see the lighthouse and experience the Georgia coast.  It was a pleasant day for a drive and it was interesting to see how the little coastal town had developed over time.  If you were looking for a quiet and quaint beach getaway, Tybee would definitely be worth checking out.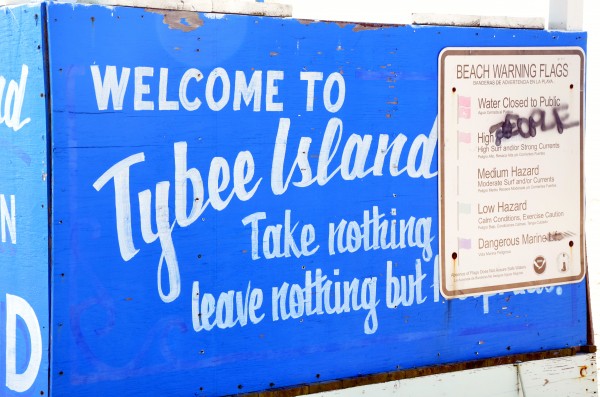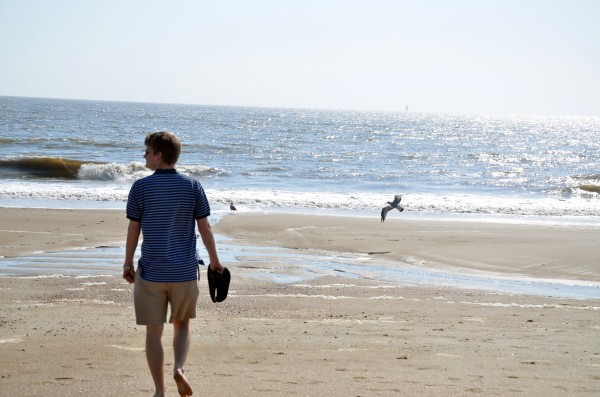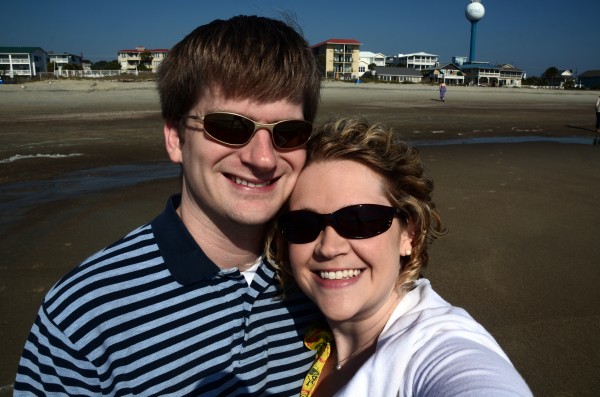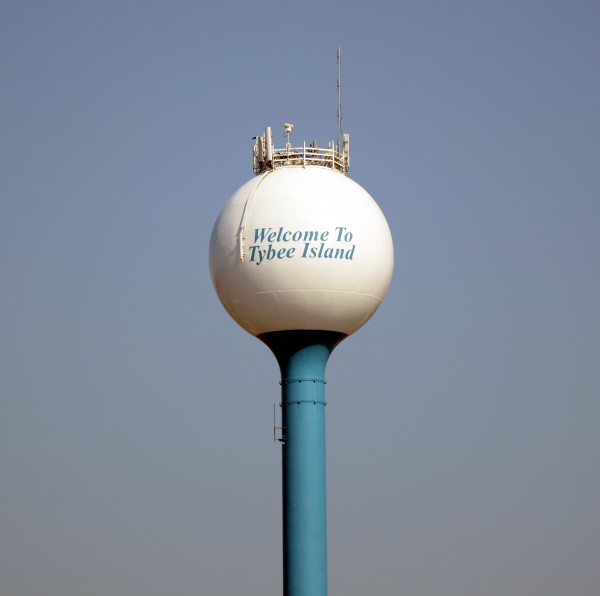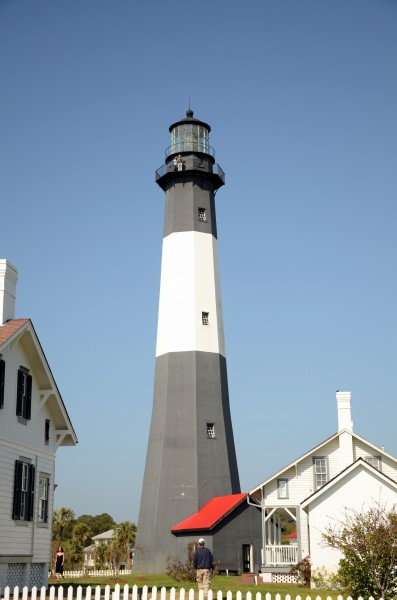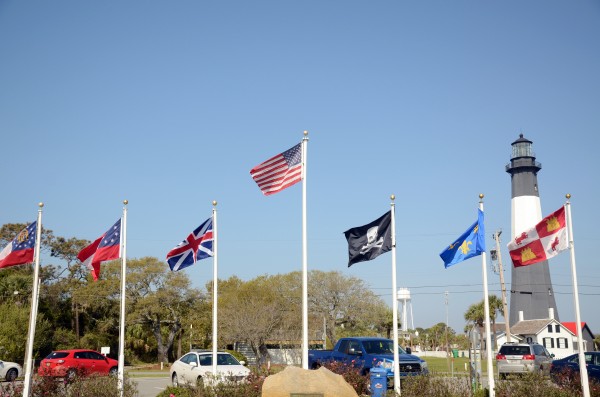 After our island adventure, we headed back to Savannah to see if we could avoid the crowd at Leopold's to try some of their famous ice cream.  It was tasty, but I'm not sure I would have waited in line for an hour or more to get it (the line had been down the street the day before).
We did some people watching before having lunch in the market area at Vinnie Van Go Go's Pizzeria.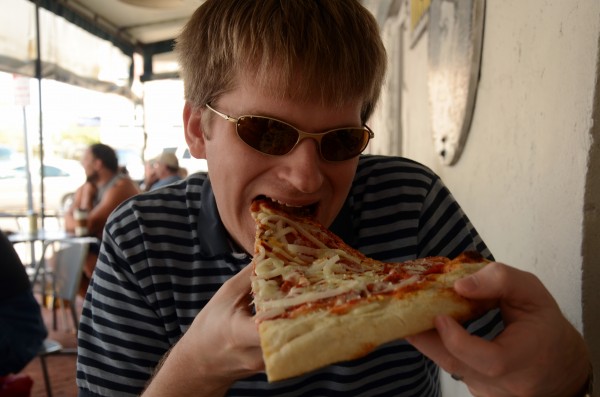 After lunch, we made our way down to Forsyth Park where we checked out the prime real estate and all of the spring vegetation.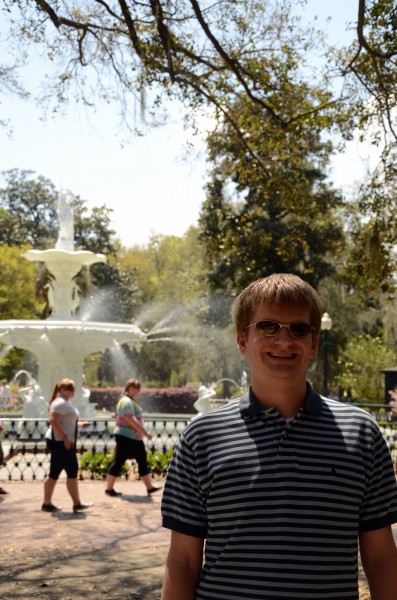 We finally got ourselves back in the car and checked out some of the residential streets before heading back to SC.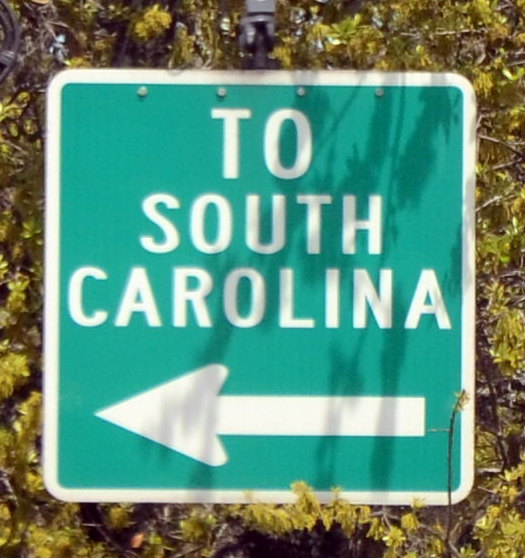 It was a great weekend and we'd love to go back again sometime with friends for another little getaway!