In early November, Phillip's program sent him to an annual cardiology conference which happened to be being held in Los Angeles.  I jumped at the opportunity to tag along and make my first trip to the West Coast.  Our friends the Khalils were along, as well as several others from Phillip's program.  We flew in to LAX on Saturday morning and after checking in to our hotel downtown, went in search of some lunch at Bottega Louie.  We enjoyed some awesome hand-tossed pizza and I had my first macaron.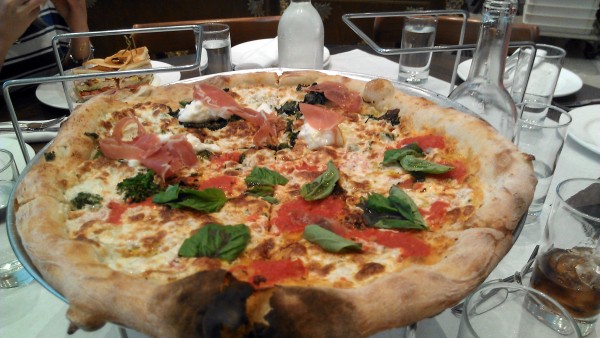 The next day while the boys conferenced, Amber, Jamie, and I took a city tour.  We went all over the place – Venice Beach, Marina Del Ray, Hollywood, Beverly Hills, etc.  We really enjoyed the tour and were happy to get kind of a broad overview of the area.  It turned out to be a very fun day.  Here are several pictures from the tour: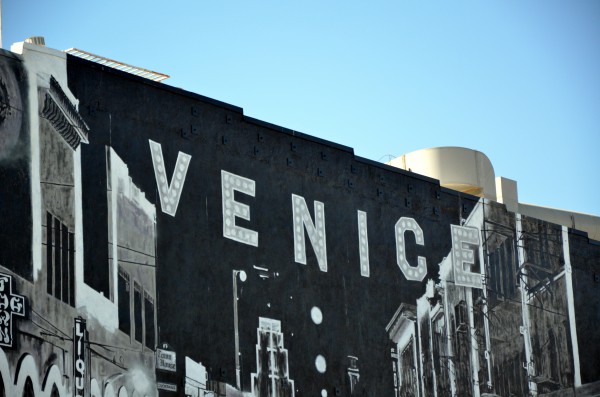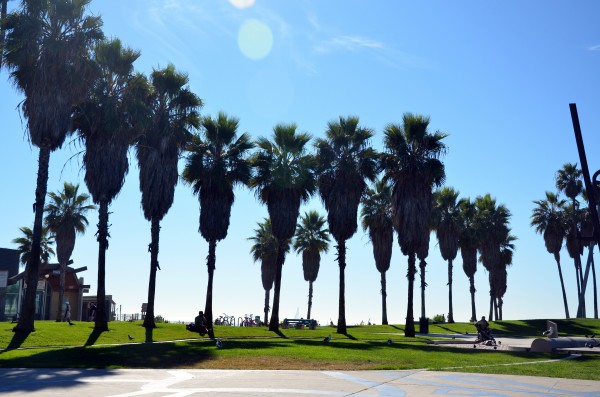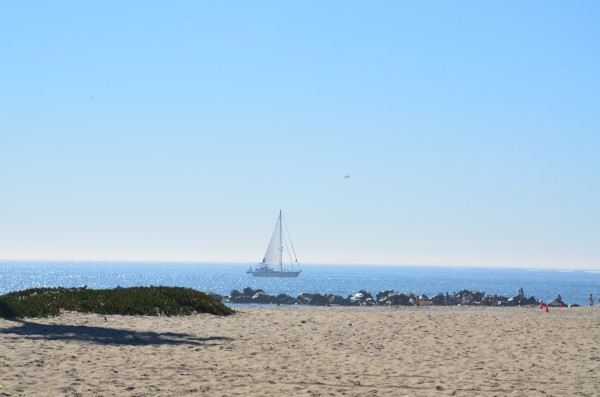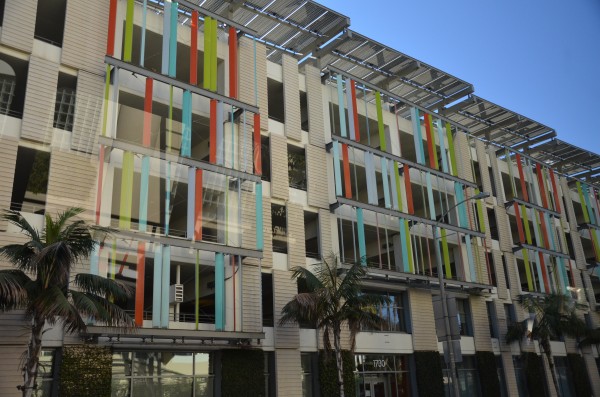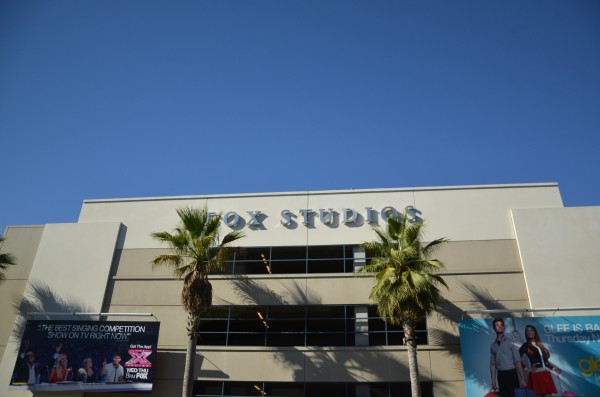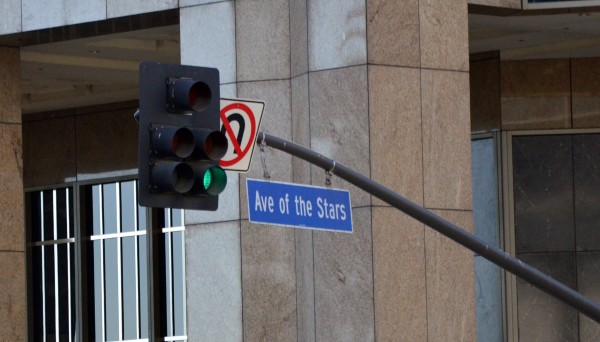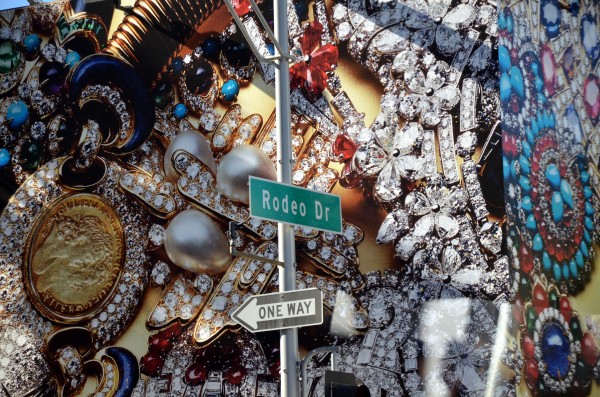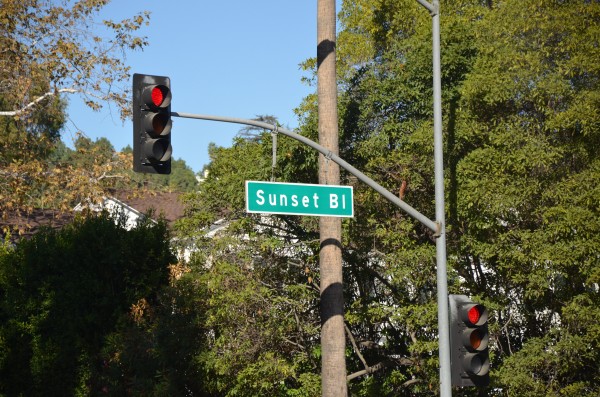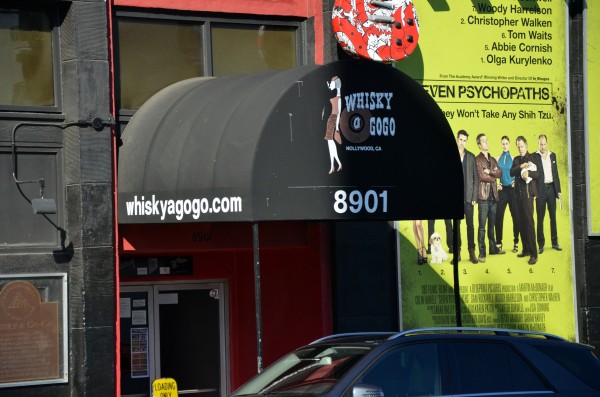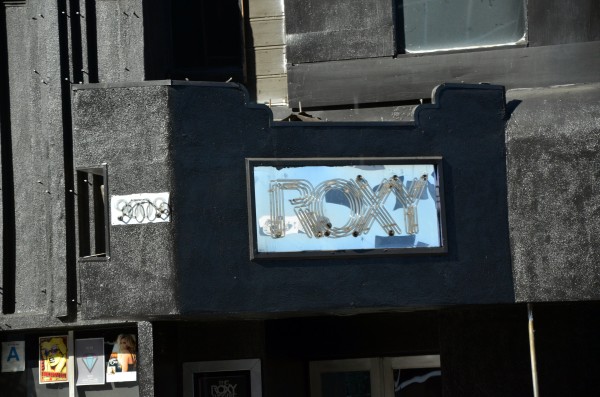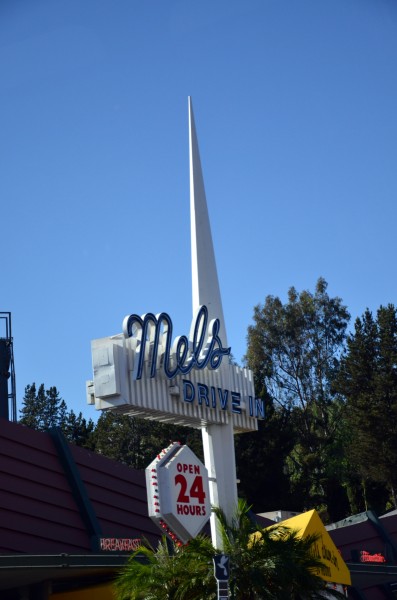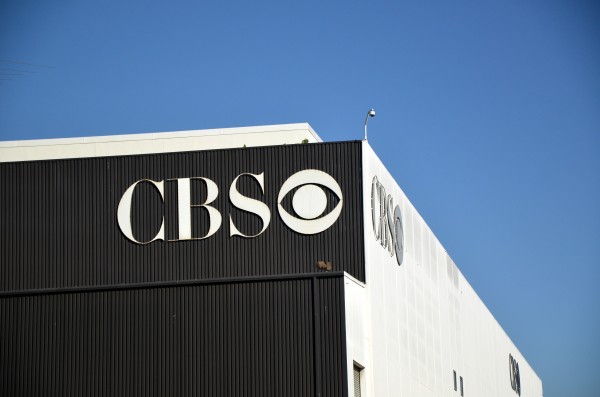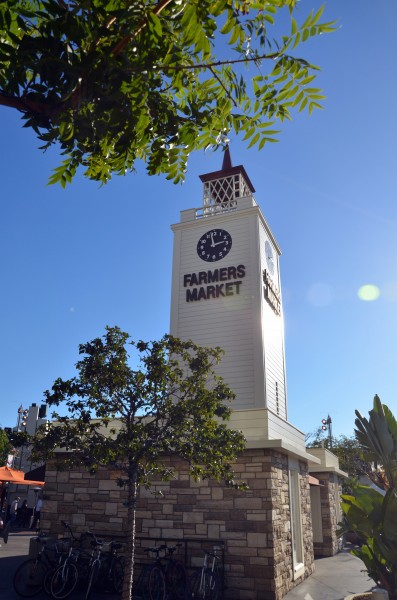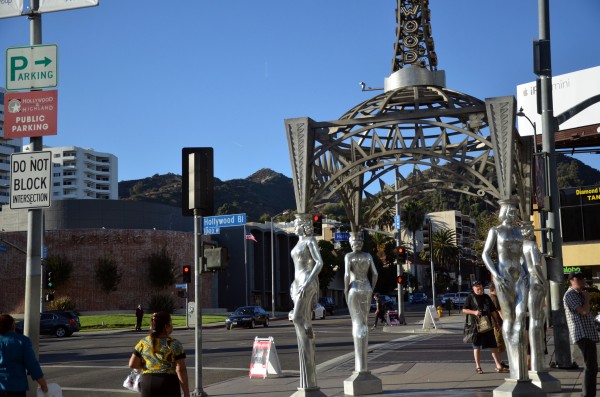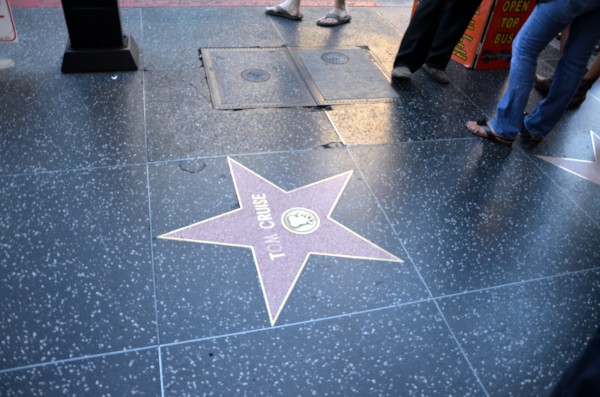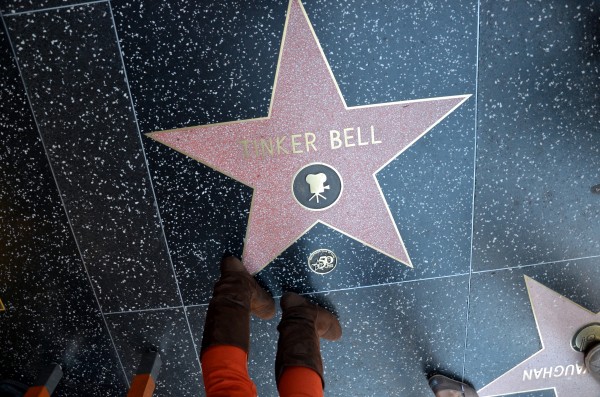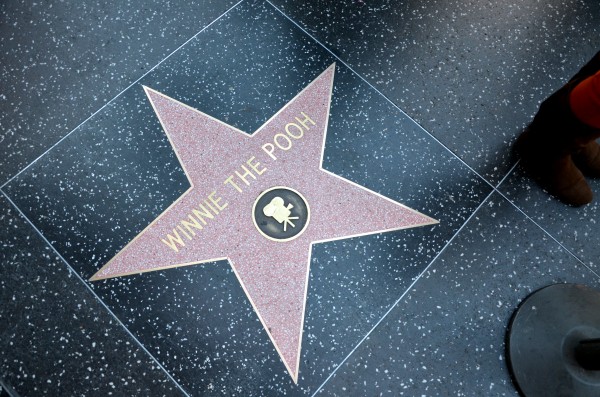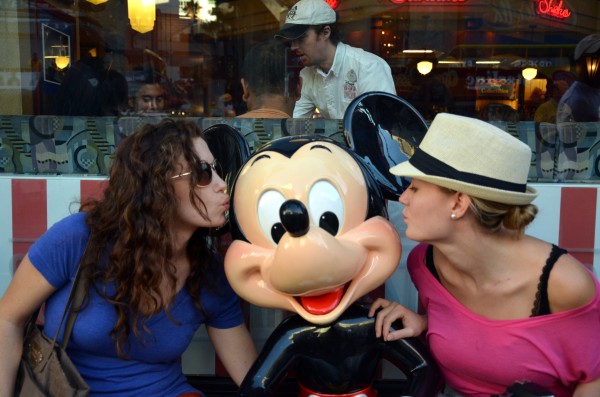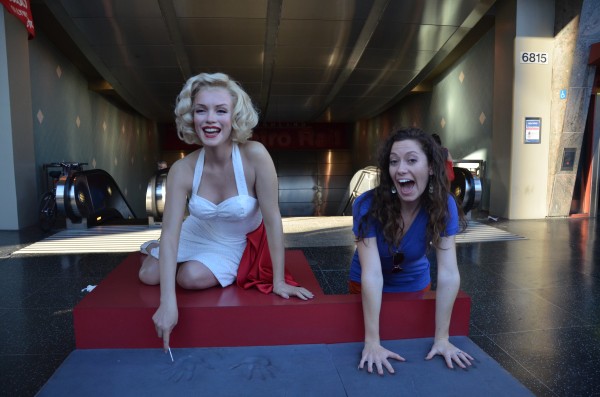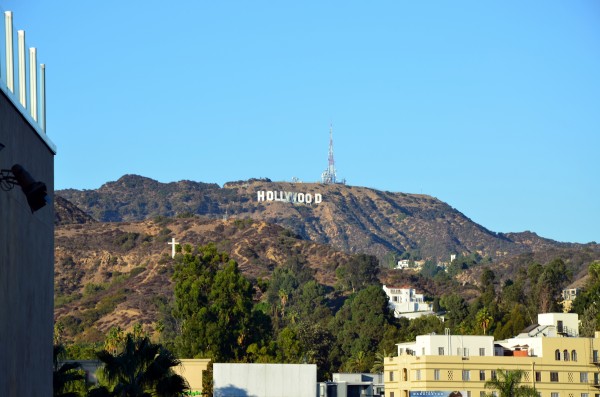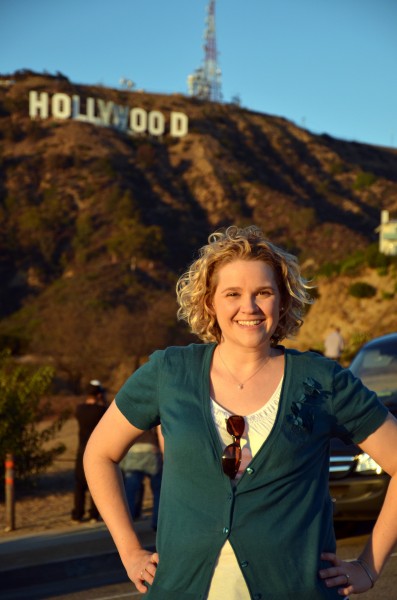 That night Amber and Sherief had made plans for us to attend a Lakers game.  Phillip and I aren't NBA people, much less Lakers fans, but we wanted to take the opportunity to see a game since neither of us had done that before.  The game was pretty much a blowout, but we had fun anyway.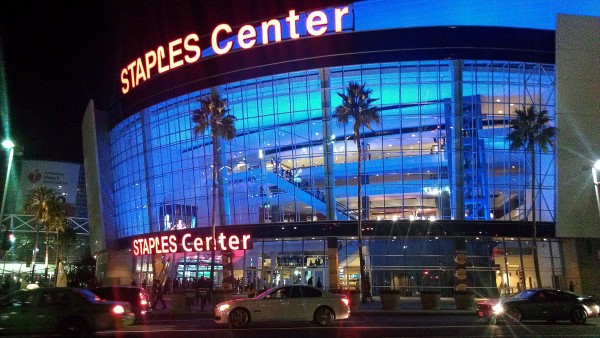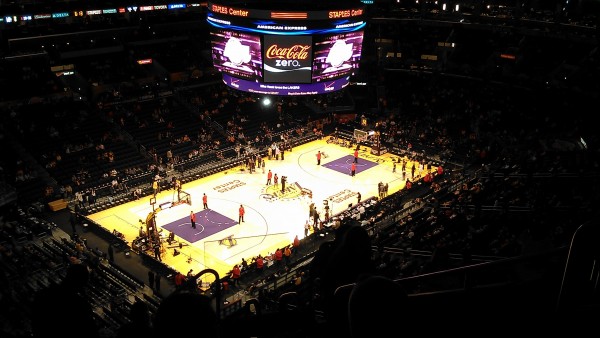 The next day, Amber and I took the boys back out to Venice Beach because we thought they needed the experience.  We took them to our favorite LA taco place (since the day before) and Sherief may or may not have wandered into a pipe shop to take a look around.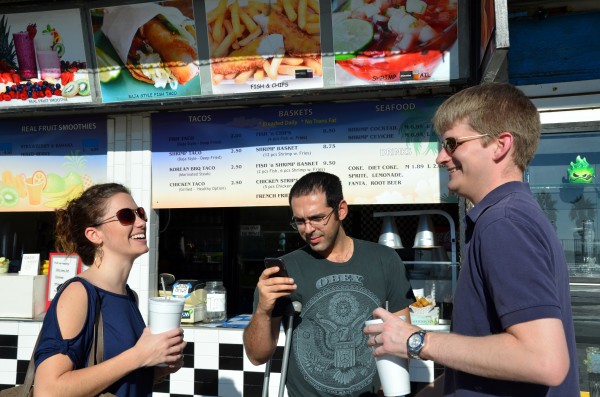 Phillip and I checked out the Pacific ocean (and stuck our toes in – COLD) before we began a long journey back downtown.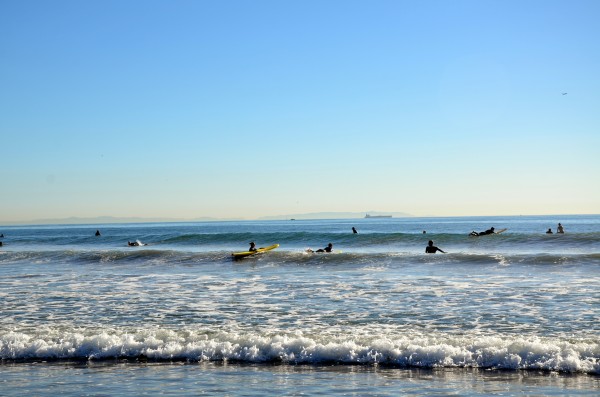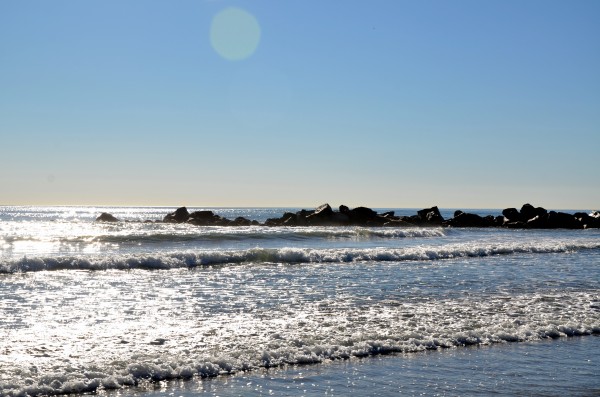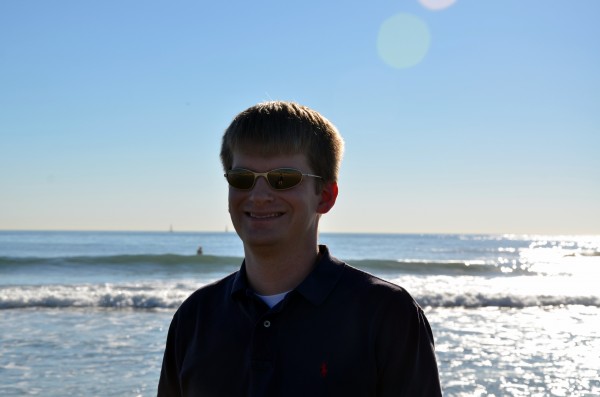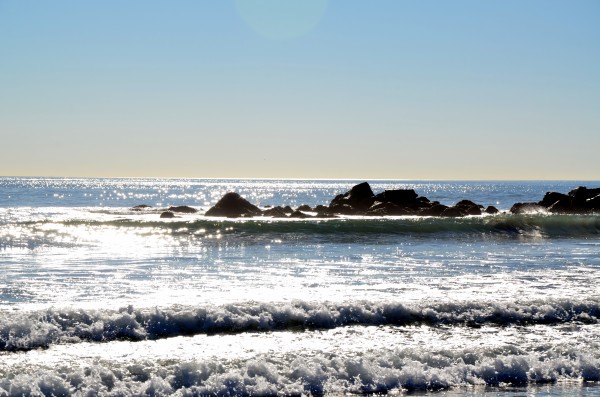 Sherief and I voted for the taxi, but our budget-conscious halves came up with a less direct route involving a bus and a train.  That was an adventure in itself.  I tried to contain my anxiety on the crowded bus while the Khalils made a new best friend.  The train ride was interesting and we got to see an entirely different part of the city along the way, including part of USC.  That night, Phillip and I dressed up and went to a revolving lounge on top of one of the hotels downtown.  We really enjoyed the night views of the city and felt pretty fancy spinning around sipping on cocktails.  So fancy in fact, that we didn't want to spoil it by breaking out a camera.
On our last day in LA, we split a cab to the airport with the Khalils.  They were planning an extended trip that included a drive along the coast to San Francisco in a convertible (super jealous), so they offered to drive us to lunch after we checked our bags.
One of the items on my LA to-do list was to try In-N-Out Burger, so the four of us headed to the closest location for the experience.  After extensive internet research, I opted for the double-double, animal style, and it did not disappoint.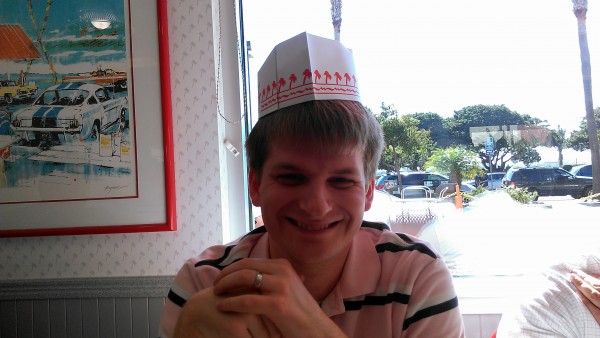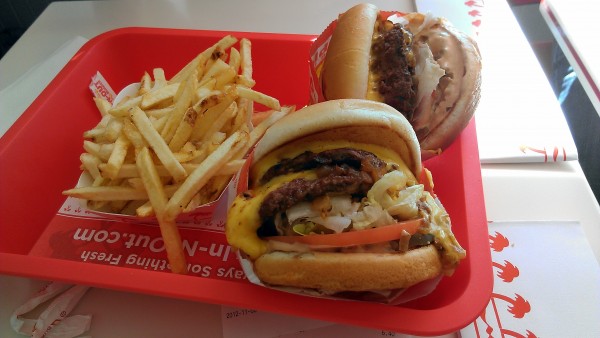 I actually liked Los Angeles more than I thought I would.  Now, I don't think it's going to be one of my most favorite cities or anything, but it was a fun experience and I'm glad we got to share it with our new Charleston friends.