I woke up early on Sunday morning and wanted something to do, but did I start laundry or do dishes or tackle a couple of work projects I needed to address?  No.  I made a cake.  And as it turns out, that's a lovely way to spend a Sunday morning.  Here's how it came together:
The recipe called for a half cup of orange juice, which when combined with the pistachio pudding mix, turned the batter this fun color: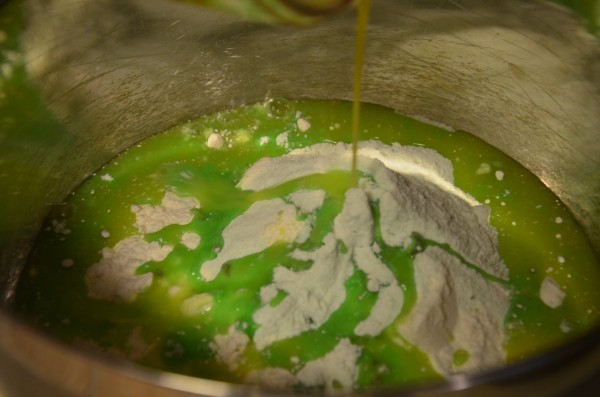 Eggs, oil, and a little water later, the batter was ready to go.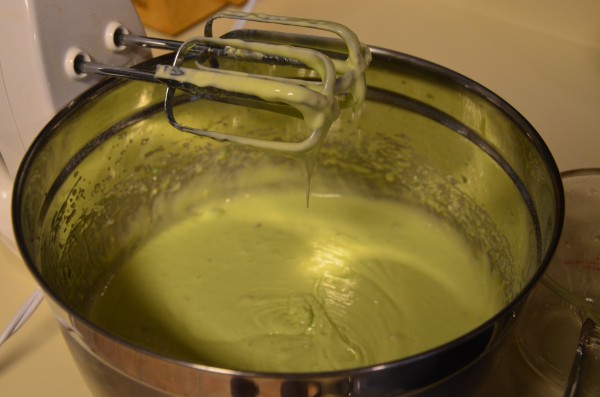 This is a two-toned cake, so after pouring 3/4 of the batter into my bundt pan (thank you, Pam for Baking), I added chocolate syrup to the remaining batter.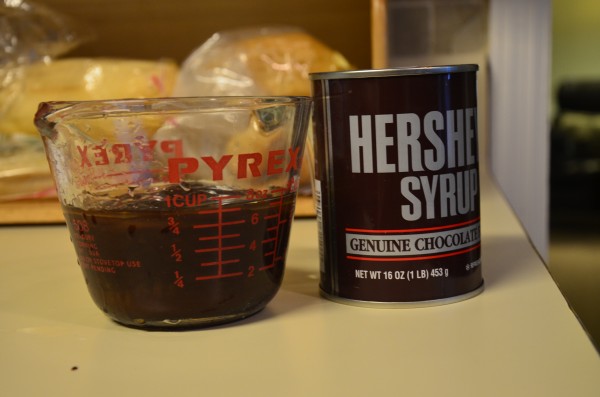 Pour the chocolate batter on top of the batter already in the pan – it will sink during the baking process.
Hot out of the oven: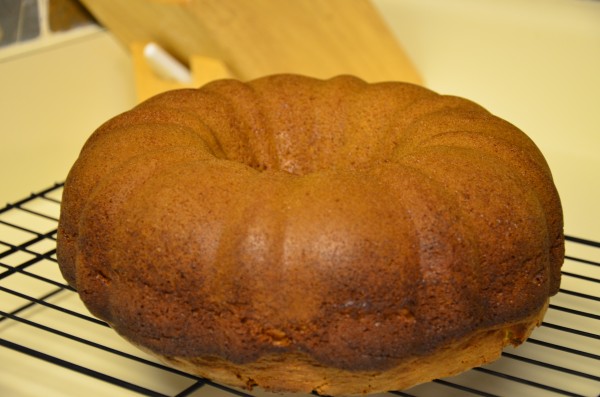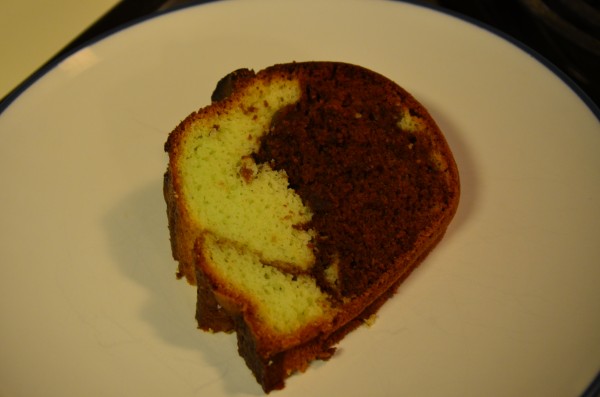 This cake was extremely easy to pull together and turned out so moist, even without a ganache topping.  A cake this good you can even eat for breakfast, which Phillip and I both did.  Yum!